THE PLACE WHERE YOU CAN ONLY FIND…
Chocolate lovers should not miss out on the chance to visit local chocolatier Hazel Hill Chocolate for various chocolate and candied creations. On the hunt for allergy-friendly options to satisfy your sweet tooth? Shana Cakes has cupcakes, breads, cookies and more – these baked goods are made with ingredient specially designed for individuals with food aversions and allergies but contain the flavor and delectableness all sweet treat aficionados can enjoy. Bradley's Corner Café, in NOTO, is perfect for breakfast, lunch or dinner. But if it's a sweet treat you're after, be sure to order one of their famous pies for dessert!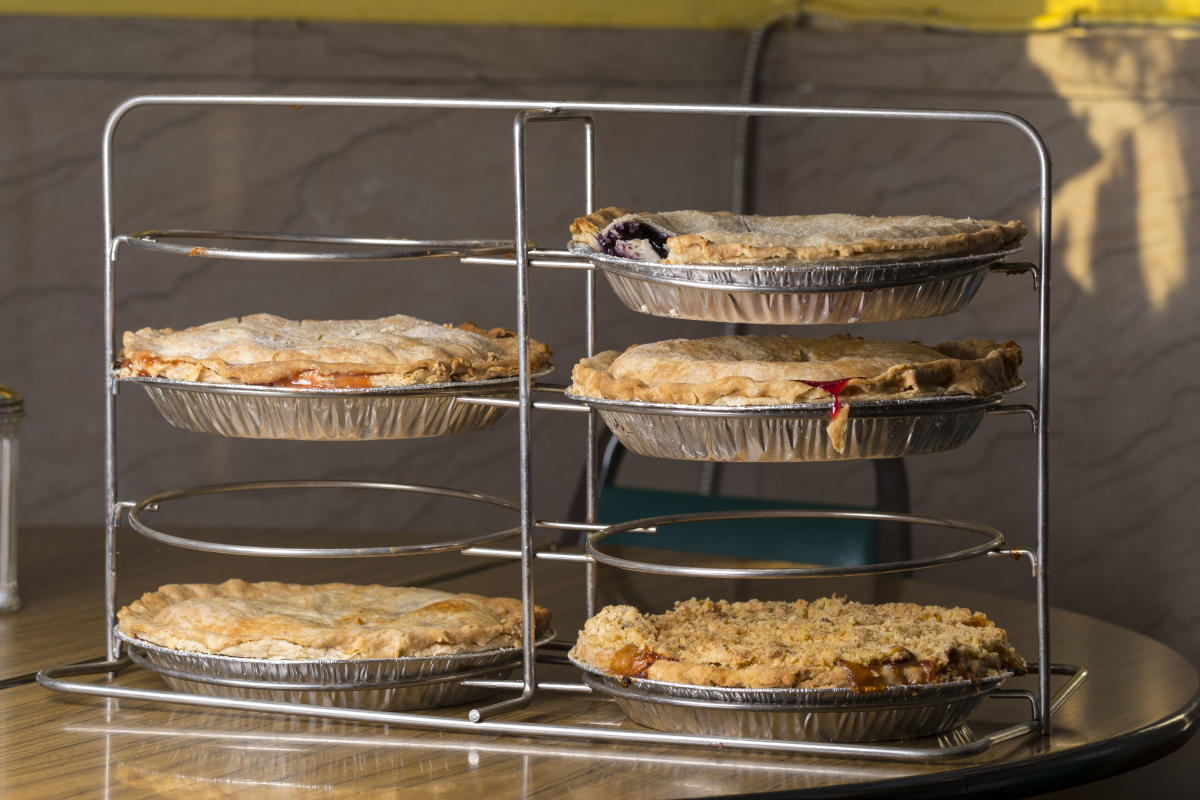 THE PLACE TO GET YOUR CAFFEINE FIX…
If you're looking for a lovely place to sit down and enjoy a warm (or cold) caffeinated beverage, there are many local mainstays in Topeka that will give you the upbeat, yet chill, vibe you want in a coffee shop. Some of the local faves include The Classic Bean, with locations in both Downtown Topeka and Fairlawn Plaza, Milk & Honey Coffee Co., Judee's Coffee Shop, Juli's Coffee and Bistro, Coffee Head, Dialogue Coffee, Blackbird Espresso Bar & Bistro, PT's Coffee and the Steam Engine.
THE PLACE WITH THE BUNS IN THE OVEN…
Baked goods are one of the many joys of life; fresh baked goods are a whole other level of gratification. In Westboro Mart, you'll find Josey Baking Co., offering small batch from scratch bakery options like sweet and savory kolaches, breakfast pastries, cookies, soups, salads, and much more! If it's French sweets you're after, it's time to visit La Petit Bon Bon. This bakery and coffee shop offers authentic French pastries, specializing in croissants and puffed pastry empanadas. Bread is life, am I right? Baking Traditions specializes in breads, breakfast pastries, and treats - handcrafted from scratch, with love. Lastly, if you desire the king of all cake – cheesecake – then you absolutely must visit G's Cheesecakes and More. Known for their remarkable cheesecake with numerous flavors, G's is also gaining recognition for its open-face sandwiches and breakfast items.

Discover Topeka's Bakeries, Coffee Shops, and Sweets