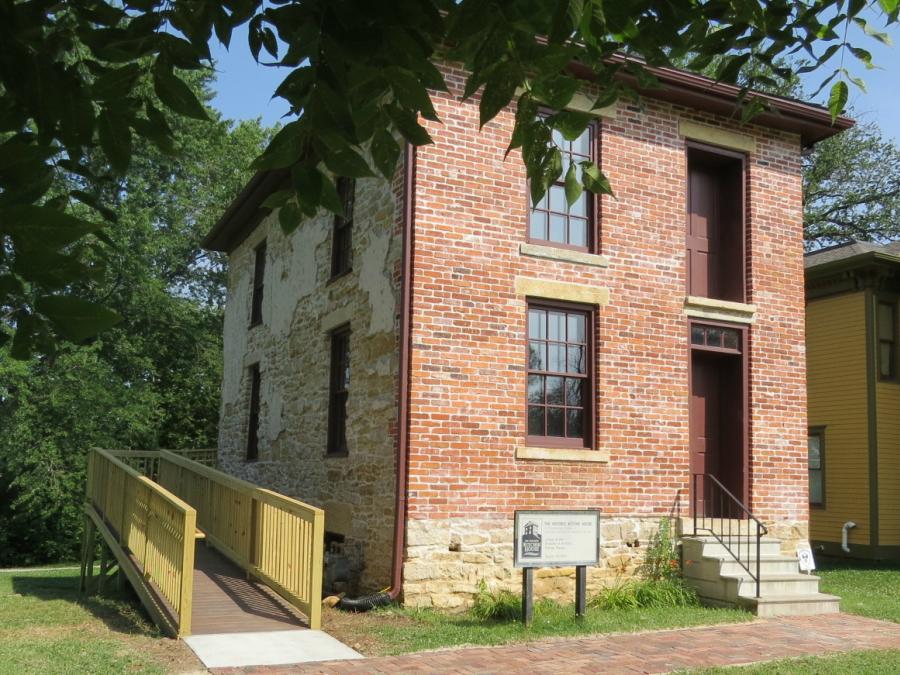 Built by abolitionists John and Mary Ritchie, the Historic Ritchie House was a station along the Underground Railroad in the 1850s and 60s and is considered to be one of the oldest houses in Topeka. 
Travel back in time to the prairie frontier and explore the early history of the race to equality in Topeka, Kansas. Follow a costumed tour guide as you learn about the Ritchies and the legacy of the early pioneers who founded the capital city. The house is listed on the Kansas and National Register of Historic Places and is part of the Freedom Frontier National Heritage Area. The Ritchies also donated the land where Washburn University now sits!
Plan your field trip to the Ritchie House!