Meet Jeff Kready: 
From Topeka to Broadway, Jeff Kready's acting career continues to soar. Now an American State Actor, Kready kicked off his career on the Broadway stage with a role in the 2006 revival production of "Les Miserables," earning him the title of youngest person to play the part of Jean Valjean. Today, Kready performs in person and virtually, with his most recent role being Bert Healey in "Annie Live!" Kready and his family often travel home to Topeka and can be found visiting some of their favorite local spots. Don't believe us? Catch their #TopCityTake below, and keep an eye on Broadway, Off-Broadway, and television channels like HBO and CBS to see Kready in one of his many roles, including as a guest star in "Boardwalk Empire."
The following responses were provided by Jeff Kready, whose family is featured on the cover of our 2022 Visitor's Guide. We hope you enjoy their #TopCityTake!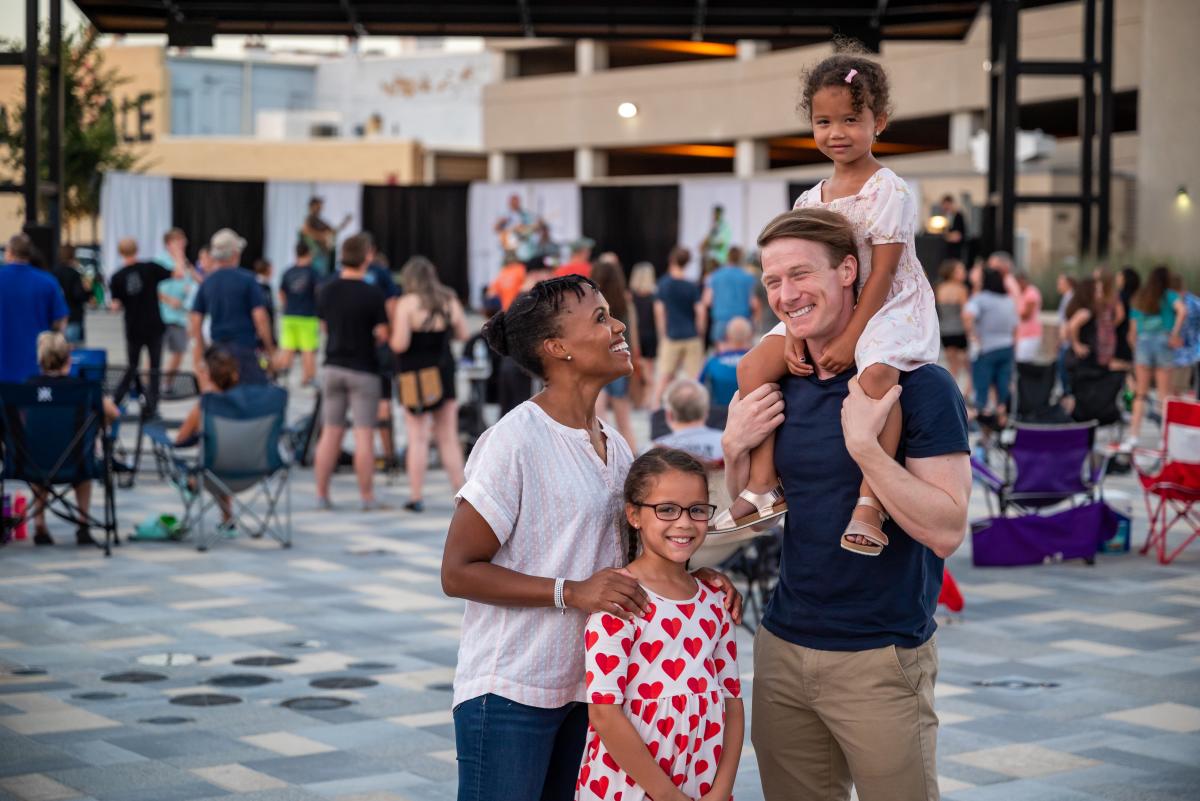 Q: What is your connection to Topeka?
A: There's no place like home, and for me, that's Topeka! I was raised there, graduated high school and college there, and worked as an elementary school music teacher there before moving to New York to pursue acting.
Q: What brings you back to Topeka time after time?
A: The people! Not just my family and friends, but the people of the community that make you feel welcome. Each time I come home, I am surprised at how genial everyone is; folks strike up conversation in a way that is uncommon in a big city. It's refreshing and wonderful.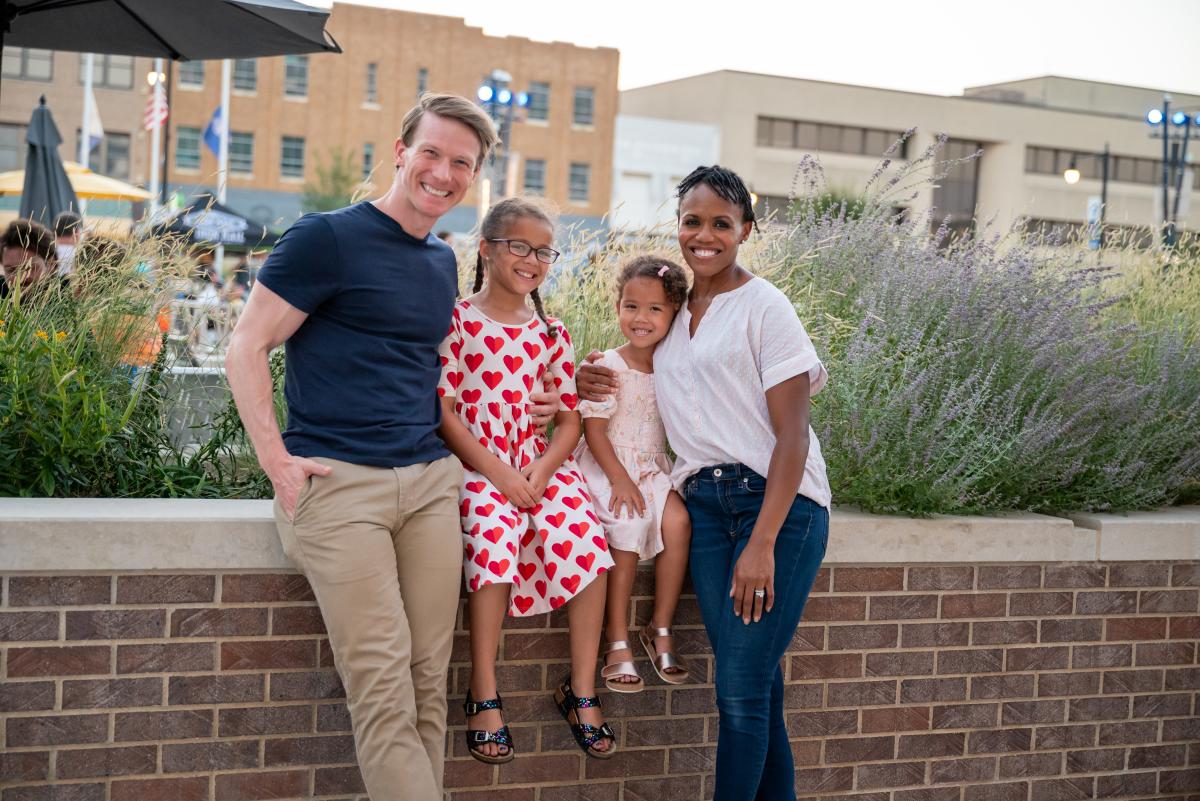 Q: What do you and your family like to do while visiting Topeka? Are there any restaurants or attractions that are a must-see when you're in town?
A: We definitely have a hit list of restaurants that are musts while we're in town. They include burgers and homemade apple pie at Bobo's Drive In; barbecue and a huge beer selection at The Blind Tiger; a uniquely Topeka Tex-Mex experience at Taco Villa; and the best fried cashew chicken in the world at Hunam, which is still my favorite Chinese restaurant (and I live in a city with lots of them).
 
Q: If you could plan your perfect, family-friendly day in the capital of Kansas, what would it look like?
A: With two kids in tow, a perfect, family-friendly day in Topeka definitely starts at Gage Park, with a trip to the world-famous Topeka Zoo, a whirl on the carousel, a ride on the mini-train, fun on the playground, and a walk through the beautiful rose garden. We could spend all day there! It would be great to head up to NOTO for lunch at one of the many eateries there and to take a stroll through the district to see the murals and public art. Then, we'd probably head downtown to see the beautiful capitol building; I've been mesmerized by the rotunda, paintings and history inside since I was a kid. While we're in the area, we might grab a milkshake and play some games at The Pennant, a local favorite. And then finally, I'd head for dinner and a show at the Topeka Civic Theatre and Academy — the oldest continuously operating community dinner theater in the country, which puts on top-notch productions the whole family can enjoy! That would be an amazing day in Topeka that would thoroughly tucker out two kids (and two grown-ups)!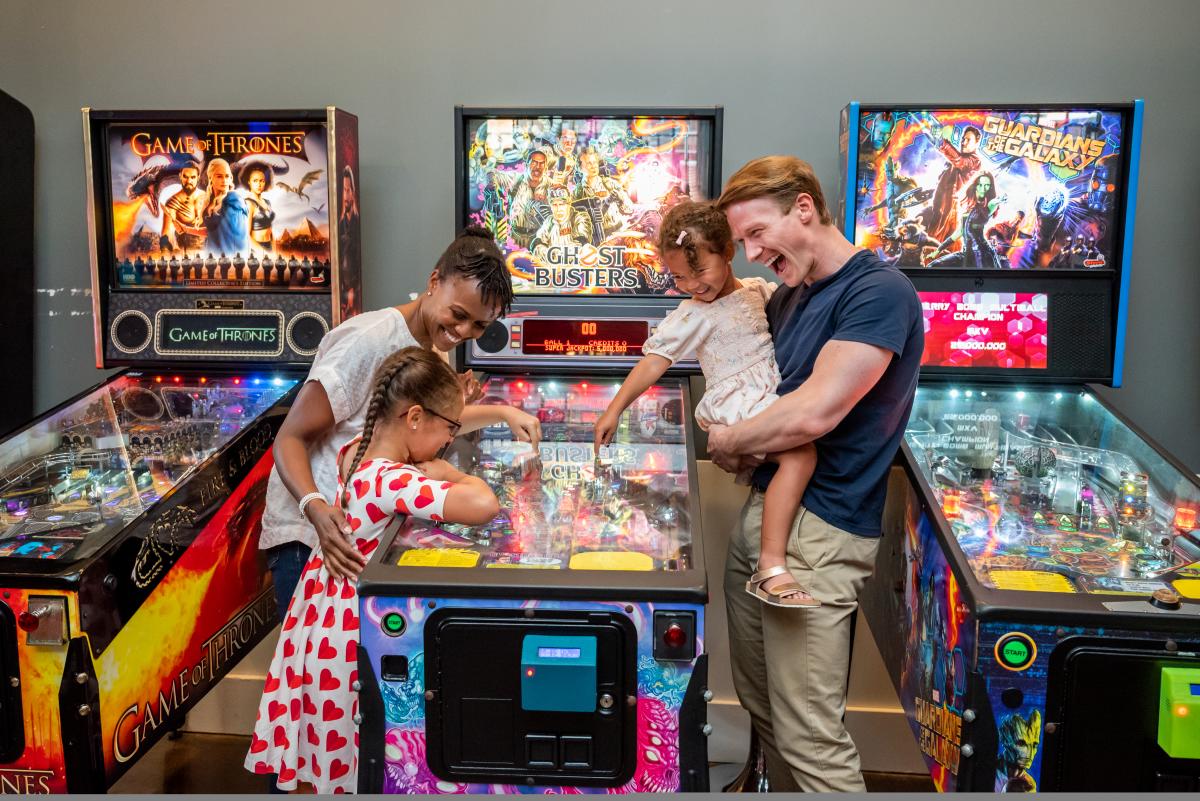 Q: What advice might you have for outsiders looking to visit or move to the area?
A: Topeka is malleable! It has so much to offer a wide array of people. It's an inclusive community that is big enough for city folks to have everything they need, and small enough to know your neighbors.
Q: What most surprised or impressed you about Topeka on your most recent visit?
A: How much it keeps evolving and progressing. It's nice to see the new luxury movie theater and many restaurants that have sprung up, an increasing number of coffee shops (we New Yorkers like our caffeine handy), and the way downtown Topeka has completely transformed since I was a kid. It's cute! With live music, food trucks and craft beers, Topeka is as hipster friendly as Brooklyn, but with a big, blue sky and average home prices that are about 80% less!