If you love Alice in Wonderland, you'll love Tulips at Twilight. The Friends of Old Prairie Town at Ward-Meade Historic Site and Botanical Garden went all out for this springtime extravaganza. The event begins April 9 and runs until April 28th. The garden glows starting at 7:00 pm and you will walk through a world of awe's as the setting sun transforms the garden into a magical forest of tulips, animal displays, candles, and lights. At the center of it all lies the glowing tulips where you can always find your way.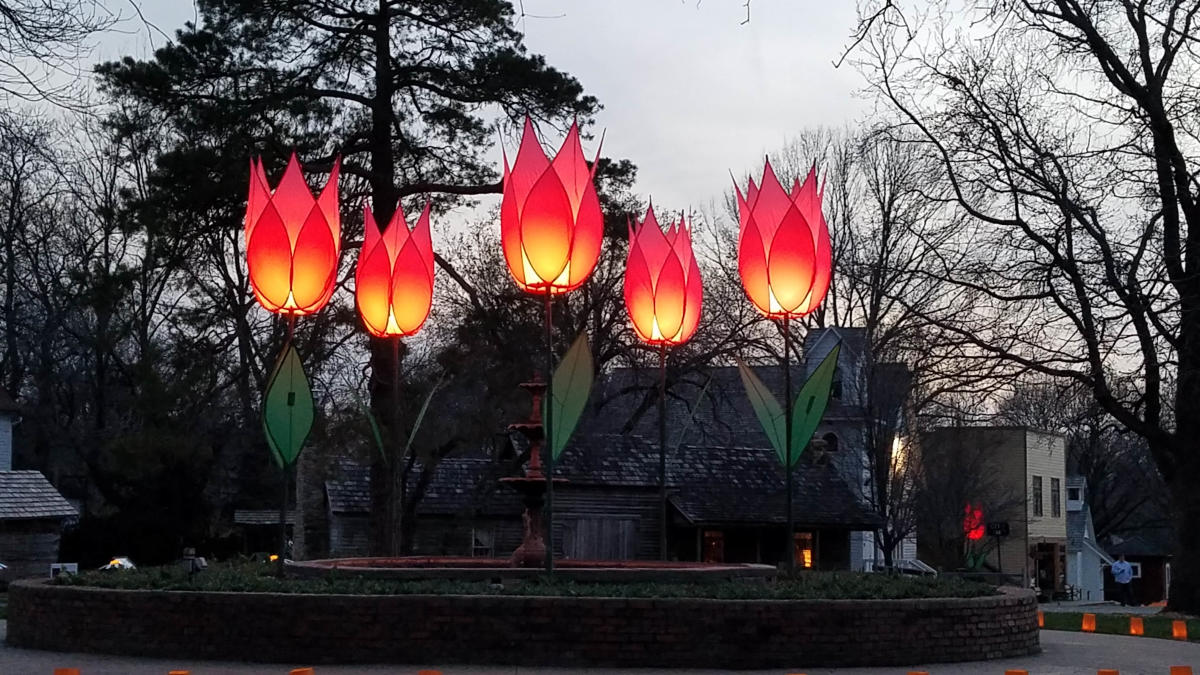 Tulips at Twilight features more than 35 lighted displays including larger-than-life illuminated flowers and more than 40,000 multi-colored tulips. Stroll along lighted pathways and enjoy live music and Old Prairie Town tours on Friday and Saturday. Or, for a more tranquil experience, visit Sunday through Thursday. - Shawnee County Parks & Rec
The Old Prairie Town location is home to 1800s history including the popular general store that hosts a soda fountain that serves some great traditional facvorites from back in the day. The town also houses replicas of a schoolhouse, church, train station, and more. Learn more about Ward-Meade Park >> 
Get out this weekend and see it for yourself. Don't forget that your $5 donation supports the purchase of next year's tulips. Thank you to the Friends of Ward-Meade for putting on this awesomely unique event. 
You can also visit the 100,000 tulips across the city during Tulip Time in Topeka!