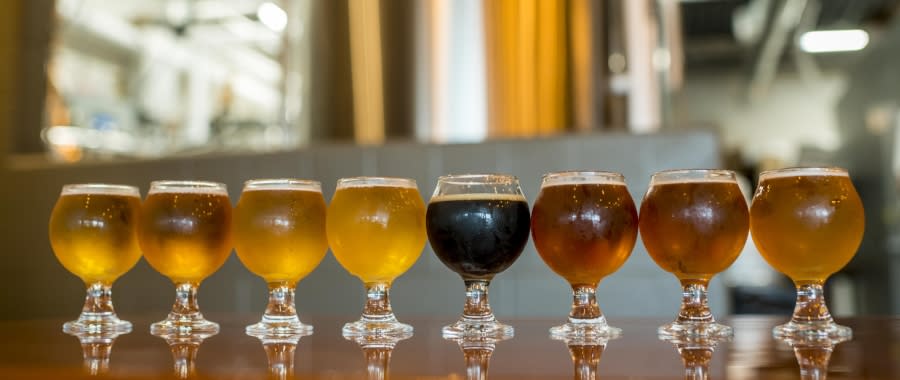 In honor of Tap That and the awesome local breweries that Topeka has, we are finally answering the question every Topekan has wanted know: If I were a local beer, what beer would I be? 
THE CARETAKER: INDECENT EXPOSURE (BARRISTER'S BREWING, INC.)
With a taste akin to Zima and wine, Indecent Exposure is the actual champagne of beers (sorry Miller High Life). This beer feels like a mom. It's sweet, dependable, and just wants to have a good time. Indecent Exposure isn't afraid to let loose, but it is also the person at the party who is making sure everyone is being responsible. This is the beer that should be available at every book club gathering ever had. It's fun, light and ready for anything. If you feel like a mama-bird, no matter your age or gender, this beer is for you.
Your fictional similars: Ann Perkins (Parks and Rec), Sean Maguire (Good Will Hunting), Catelyn Stark (Game of Thrones), Professor McGonagall (Harry Potter), Rachel Green (Friends), Elizabeth Bennet (Pride and Prejudice), Beatrice (Much Ado About Nothing), Pam Beasley (The Office)
THE BORN LEADER: PUREBRED PORTER (HAPPY BASSET BREWING COMPANY)
The Purebred Porter is always on the go and ready to take on any task. With notes of coffee, this beer is always pushing to accomplish goals and their only wish is that there were more than 24 hours in the day. The porter is persistent, ambitious and will never stop fighting for what it believes in. Whether it's time to take charge and get organized or let loos and have fun, this beer does it with full force.
Your ficional similars: Leslie Knope (Parks and Rec), Iron Man, Hermione Granger (Harry Potter), Estella Havisham (Great Expectations), John Snow (Game of Thrones)
THE PERFORMER: CHOCOLATE COCONUT PORTER (NORSMEN BREWING COMPANY)
If you're wanting a show, the Chocolate Coconut Porter is going to give it to you. With chocolate and coconut flavors bursting from the first taste, this beer is the definition of unapologetically extra. Big and bold it is ready to have new experiences and meet new friends always. This porter can be a lot to take in, but its innate sweetness makes it incredibly likeable. If you're wanting to have a great time and be surprised by the sheer flavor of the beer, this one's for you.
Your fictional similars: Deadpool, Michael Scott (The Office), Ursula (The Little Mermaid), Fred and George Weasely (Harry Potter), "Motormouth" Maybelle (Hairspray), Inigo Montoya (The Princess Bride), Rachel Berry (Glee), Barnie Stinson (How I Met Your Mother)
THE STOIC: IRON RAIL PALE ALE (IRON RAIL BREWING)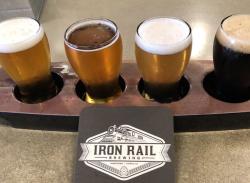 The Iron Rail Pale Ale is a stoic at heart. This beer is quiet, piney and subtle. It's hard around the edges and tough to crack. You might expect to find this beer living its Thoreau-esque dreams of owning a home deep inside the woods or standing on the edge of the room, observing everyone. The Iron Rail Pale Ale often seems emotionally detached, but if you dig a little deeper, it has complexities that any beer drinker will love.
Your fictional similars: Ron Swanson (Parks & Rec), Black Widow, Captain Holt (Brooklynn 99), Violet Baudelaire (A Series of Unfortunate Events), Robb Stark (Game of Thrones), and Keanu Reeves in almost any role he's ever played
THE FREE SPIRIT: LAVENEYSION ALE (HAPPY BASSET BREWING COMPANY)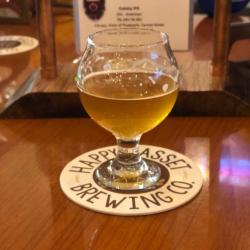 The Laveneysion (Lav) is a flowery, smooth beer that will have you experiencing nature in a glass. This beer marches to the beat of its own drum and owns it. Though it doesn't care about other's opinions, the lav is a gentle, friendly beer that wants others to live with as much peace as it does. You might see this beer starting a community garden or counting the number of clouds in the sky. No matter what, this beer is going to be doing their own thing and loving it.
Your fictional similars: Luna Lovegood (Harry Potter), Willy Wonka (Charlie and the Chocolate Factory), Creed Bratton (The Office), Phoebe Buffay (Friends), Kramer (Seinfeld)
THE BEST PAL: SQUASH-PUMPKIN ALE (BARRISTER'S BREWING, INC.)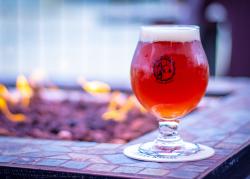 With notes of pumpkin and a hint of spice, this fall beer is for everyone. Squash-Pumpkin Ale is outgoing and dependable. This beer wants everyone to be happy and always puts on a friendly face, even in the face of conflict. Because they give off an air of cheer, this beer can often be underestimated. Savor your time with this beer, because it makes fantastic company… and of course when looking for style icons, it's an autumn.
Your fictional similars: Andy Dwyer (Parks and Recreation), Silver Surfer, Samwell Tarly (Game of Thrones), Bilbo Baggins (The Hobbit), Joey Tribbiani (Friends)
THE MASTERMIND: TIGER BITE IPA (BLIND TIGER BREWERY)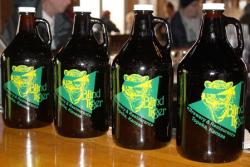 Aptly named, the Tiger Bite isn't afraid of confrontation. This quintessential IPA is bitter, no nonsense, rough and tough. The Tiger Bite is logical, systematic and enjoys turning its ideas into a reality. If you need someone to get the job done without needing a pat on the back, the Tiger Bite is the one for you. There are no frills or floweriness to this beer and it tells you who it is from the first sip.
Your fictional similars: Dwight Schrute (The Office), Severus Snape (Harry Potter), Fitzwilliam Darcy (Pride and Prejudice), Tyrion Lannister (Game of Thrones), Christina Yang (Grey's Anatomy)
If you identified with any of these beers or if you just are in the mood to try some fantastic suds, stroll over to one of Topeka's breweries and give one of these a go!