So you have a few days off work and you're not sure how to spend them? You could spend them at home surfing Netflix until your eyes hurt from staring so long or you could try something a bit healthier: exploring Topeka. According to a study done by the U.S. Travel Association, workers who get out and stay active during their time off see a 22 percent jump in happiness with their health compared to those who spend their days off at home. Let us help you plan your healthy stay-cation with these helpful tips to guide you through Topeka.
FOOD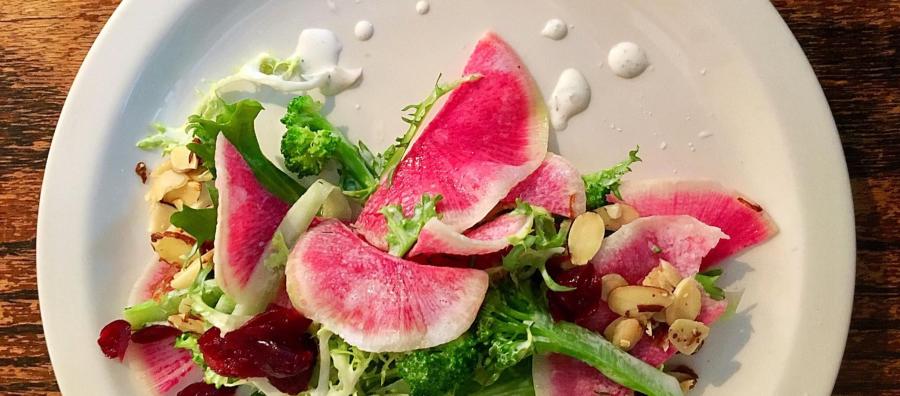 Food is a huge part of normal daily life and an even bigger part of a fun vacation, but so often guilt goes along with tasty vacation eats. Why not have great food and not feel bad about the calories? That's why we've compiled a list of Topeka eateries that will leave you satisfied and steer you clear of a food hangover.
Quick Bites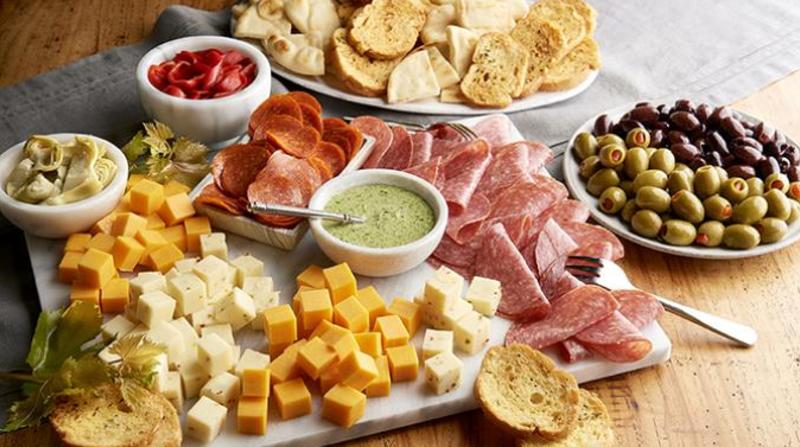 If you're wanting something fast and well-prepared, these are the spots for you.
Jason's Deli
Jason's Deli has a full menu of healthy options to meet almost any dietary restrictions needed. With salad, soup and sandwich options this is sure to satisfy whatever cravings you're having.
Our Suggestion: The Mediterranean Wrap filled with roasted turkey breast, roasted red pepper hummus, cucumbers, red onions, kalamata olives, Roma tomatoes, and organic greens.
Gyroville
In the mood for something a bit different? Grab a gyro at Gyroville. Prided on using fresh ingredients and homemade recipes, this is a wonderful place to try something new.
Our Suggestion: For the vegetarians out there (or anyone looking to cut down on their meat intake) we suggest the Vegetarian Trio, which comes with spinach pie, falafel and hummus and Greek salad.
Coffeehouse Vibes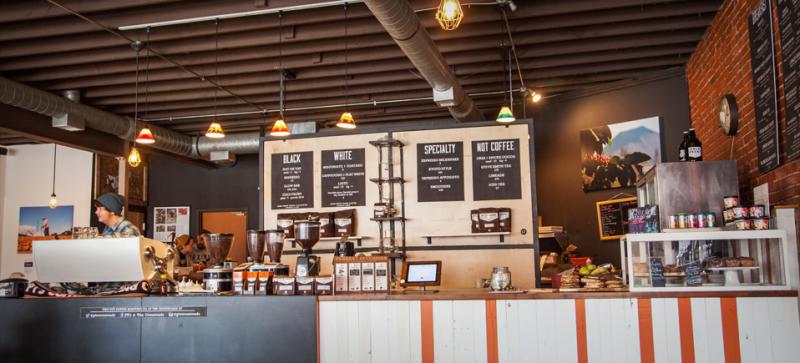 Vacation is a great time to relax in a cool place with a nice book and if that's what you're looking for, we have just the places for you.
Juli's Coffee & Bistro
If you're looking for a unique and interesting spot that will make you feel at home, this is the one for you. With a line-up of great breakfast and lunch options, this is sure to become one of your favorite spots.
Our Suggestion: The We Got the Beet salad. Roasted beets, feta, Mandarin oranges, walnuts, cranberries on mixed greens with a champagne vinaigrette.
PT's Coffee Roasting Co.
For a sleek and modern feel, PT's is a great place to take a respite. Located in Topeka's College Hill District, you are sure to see a few college kids with their laptops out that creates a quieter and more focused environment.
Our Suggestion: The Breakfast Wrap, scrambled egg and aged cheddar with choice of veggies or bacon, wrapped in a tortilla with salsa on the side.
Let's Get Fancy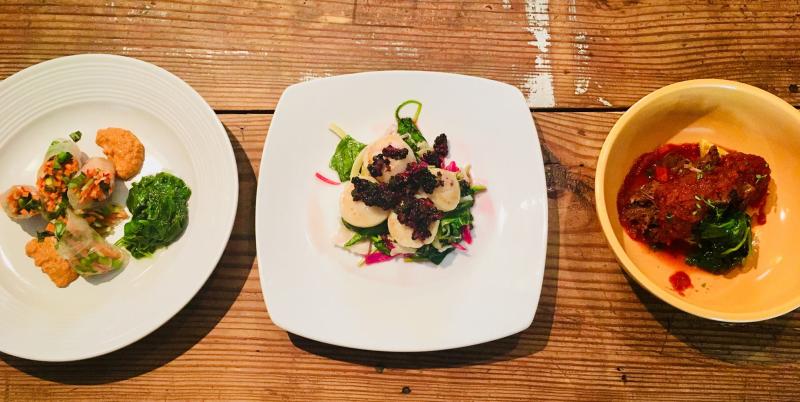 It's a stay-cation, so why not take yourself out? When you're ready to treat yourself like the royalty you are, these stops are for you.
Blue Moose
This upscale-casual restaurant is dedicated to creating delicious food from scratch. They want to provide you with exactly what you are looking for, which is why their menu is extensive. It even has a built-in section specifically for healthier options to try.
Our Suggestion: The Wood-Grilled Petite Filet Mignon. A 5 oz filet served over whipped cauliflower and finished with aged balsamic glaze accompanied by squash succotash.
Rowhouse
Give your spontaneous side a treat and head over to Rowhouse. With it's everchanging menu, Rowhouse focuses on using fresh, in-season ingredients to create new and exciting dishes for you to try.
Our Suggestion: Because the menu doesn't stay the same, it's hard to recommend something specific, but trust us, you won't be disappointed!
You Deserve Dessert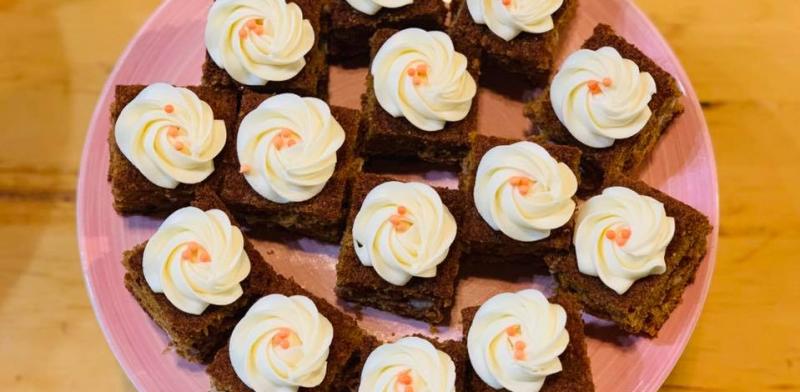 Okay, in fairness, these aren't the healthiest of options, but sometimes treating yourself is the best way to relieve stress! What better way to end a long day of activities than with something to soothe your sweet tooth?
Hazel Hill
Made authentically in Topeka, Hazel hill uses only the finest chocolate, fresh cream and butter to produce sweets that explode with flavor.
Our Suggestion: Chocolate Covered Strawberries.
Josey Baking Co.
This scrumptious stop specializes in homemade baked goods including sweet and savory kolaches, breakfast pastries, cookies, pies, cinnamon rolls, cakes and more!
Our Suggestion: Try the cookies. They're delicious (and huge.)
ACTIVITIES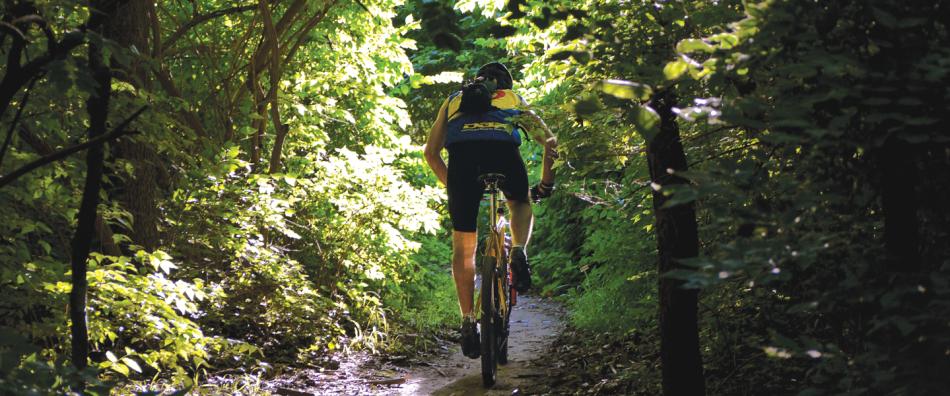 Okay, okay, the food is good to go, but what is there to do in Topeka? How can I stay active while I stay-cation? Don't fret, we have loads of exciting things for you to try!
Explore the Outdoors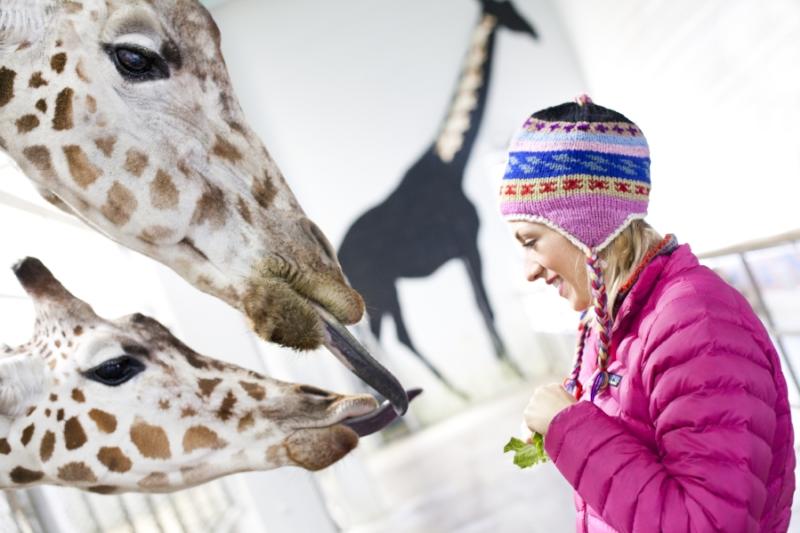 What better way to have a healthy, stress-free stay-cation than to explore the great outdoors? Topeka is teeming with beautiful stops for you to enjoy for no money at all.
Shawnee Lake/Ensley Gardens
A beautifully scenic spot to take the family, Lake Shawnee offers boating, fishing, swimming and a host of other fun recreational activities. Stroll through one of the lush gardens to find the perfect spot for a picnic!
Topeka Zoo & Conservation Center
Go to one of the most renowned zoos around and walk through exhibits filled with the cutest of animals. The zoo is committed to providing expert care to its animal inhabitants and is a great place to get your steps in, while also learning about wildlife and environmental conservation. 
Gage Park
This 160-acre city park is full of fun things to do. Housing the Topeka Zoo, a miniature train, an outdoor theatre and the Reinisch Garden, you'll never want to leave.
These Trails Are Made for Walking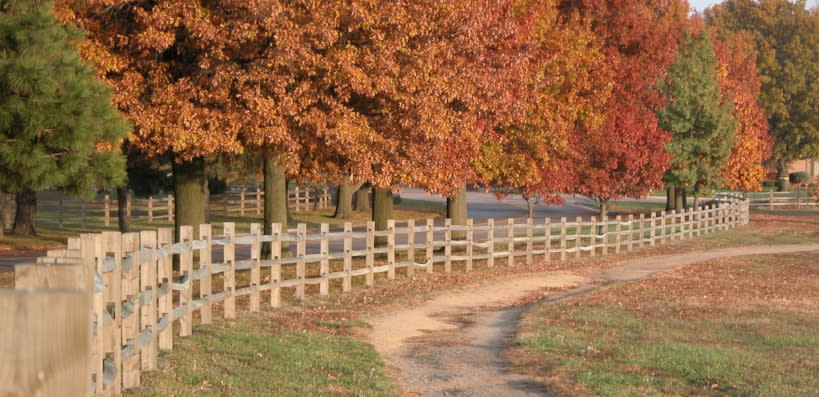 Explore new places by hiking the trails all around Topeka. There are quite a few, so here is a quick look at some of the best.
Shunga Trail
Concrete trail spanning 13 miles. Best trail for biking and steering clear of mud.
Dornwood Nature Trail
2-mile woodland hiking trail. Best trail for studying plants, soil and wildlife.
Landon Trail
Gravel trail being converted to concrete extending over 4.75 miles. Best trail to find hidden treasures (converted from an abandoned railroad track.) 
Warren Nature Area
Approximately 3 miles of trails. Best trail for viewing birds and insects.
Explore the Arts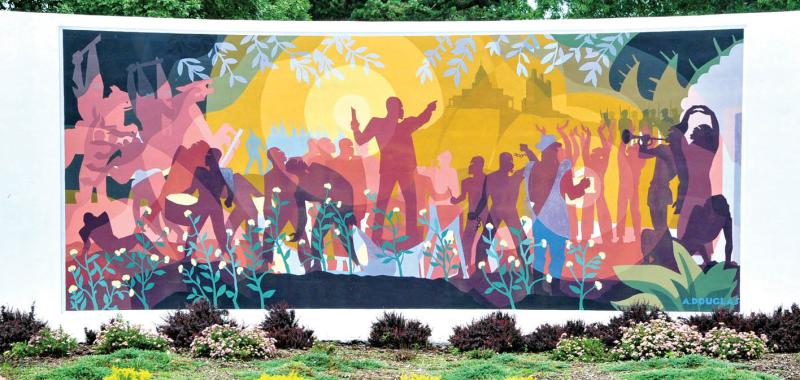 For the active art lovers out there, this is the perfect way to absorb some beautiful artwork that makes Topeka who we are.
Mural Tour
Experience culture and get some exercise while you do it by taking a tour of the many murals throughout Topeka. Not only will it help you get active, but you'll learn about the history of our city along the way.
Rita Blitt Gallery and Sculpture Garden at the Mulvane Art Museum
Located on the Washburn campus, this is a great place to explore a world-renowned artist's work and enjoy the outdoors.
Get Active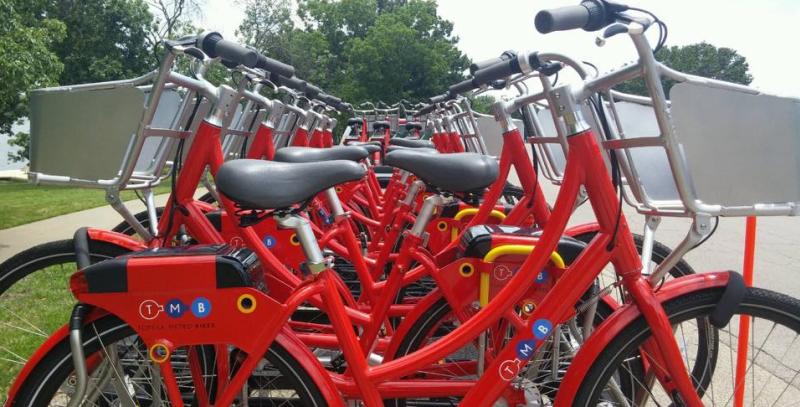 Maybe taking a stroll isn't what you're looking for. If you are wanting a more dynamic experience, than these spots should be more your speed.
Disc Golf Courses
Grab a frisby and a friend and play some disc golf. Disc golf courses are available throughout Topeka and are a great, completely free way to get competitive and  have some fun.
Skyzone
Reach for the sky while you jump at Skyzone. This trampoline park is fun for the entire family. With dozens of different activities from jousting to parkour, everyone will find something they want to try.
Bikeshare
Kansas' first public bikeshare program is a great way to get around Topeka and get your heart rate up at the same time. You can find these red and blue beauties all over the city. Grab one now and check out the city atop some rented wheels. 
Bad weather? No problem.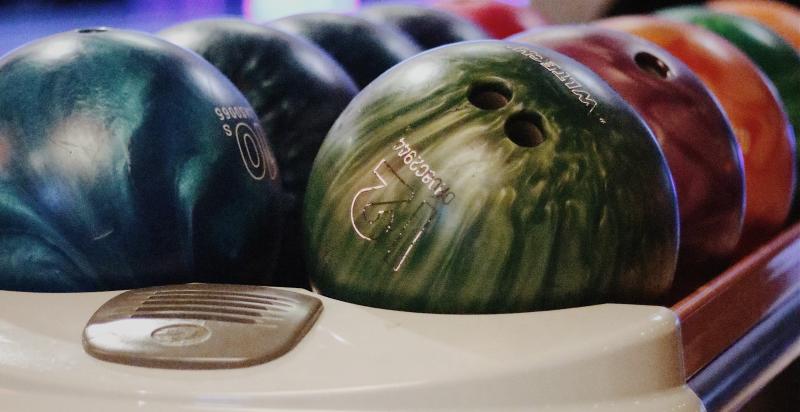 It can be hard to want to get active when days are dreary, but we have some fixes that even the rainiest of weather can't stop.
Bonkers
For fun geared specifically to kids, Bonkers is the place to be. With arcade games and a large play maze, this is the perfect way to run out some energy on a drab day.
Gage Bowl
Hit a strike and have a ball at Gage Bowl. For bowling enthusiasts and novices alike, this is a great place to goof around and maybe even knock over a few pins in the process.
Laugh Your Stress Away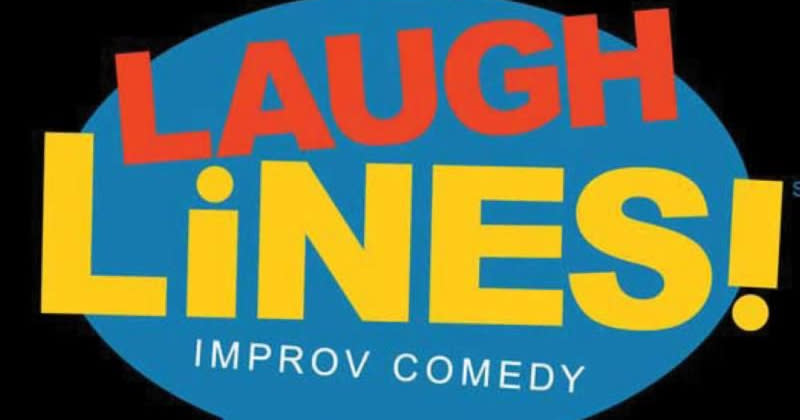 If all else fails, remember that laughter is the best medicine, and catch a show at one of our local theatres. With shows happening all the time, this is a great way to escape and relieve some stress by giggling to your heart's content.
TCT
The TCT has a rotating schedule of plays, musicals, and other hilarious events that are sure to make you bust a gut. Go see one as the perfect ending to a fantastic stay-cation.
TPAC
With comedians like Tim Allen and Brian Regan having recently graced the stage, this is a great place to giggle to your hearts content. Check out their site for more information on who's coming to Topeka next.
Stay-cationing can be hard. You think you know everything about the city in which you live and you just want to curl up on the couch and do nothing for the duration of your break. Why not pick the healthier choice and try any of the things mentioned on this list? You won't regret it!