Mikki Burcher
618 S Kansas Ave
Topeka, KS 66603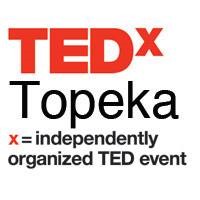 Topics: Social Media, Personal Branding and Marketing, Social Media for Non-Profits
Fee Range: Speaker fee would vary based on topic chosen, lead time, and total time at event. Please contact Mikki for details.
Contact Details: Mikki can be reached at mikki.burcher@gmail.com or by phone at 620.253.0343.
She has experience with presentations ranging from 20 minutes long to an hour and a half long, and can customize content to fit generally whatever time slot is asked. Would prefer presentations less than one hour in length. Would prefer at least 2 weeks notice, but could do a 48 hour turn-around if it was for an existing presentation.
Representative Speaking Topics include:
Social Media and Your Small Business
Marketing You (Personal Branding and Self Promotion) both for the average person and for authors
Social Media for Non-Profits
Social Media 101 (Basics for Beginners)
The Sparkle Philosophy – Explore the power of personal philosophies in shaping your life.
She can create or customize presentations on social media marketing, social media strategy, and personal brand.
Organizations she's worked with in the past include:
GO Topeka's Entrepreneurial and Minority Business Development program's Women and Minority Business Development Conference.
GO Topeka EMBD's Breakfast Buzz
Community Resources Council (CRC) - Social Media for NonProfits
Topeka and Shawnee County Public Library - Marketing Yourself as an Author
Fast Forward - Your Online Reputation
TEDxTopeka Speaker (2015) - #loveyourselfie
GirlsLeadership Summit held by Women Empowerment - Social Media in a Crisis
Washburn Leadership Challenge Event - Creativity and Innovation
Washburn University adjunct professor - Digital Media Bootcamp
Speaker Bio
Mikki Burcher is the digital marketing coordinator for the Lawrence, Topeka, and Manhattan Hy-Vee stores. Mikki's background is in strategic planning, digital communications, journalism, media education, and creative writing. She specializes in strategic social media management, organic social media growth, and digital community management and engagement.

Mikki loves the city of Topeka and is actively involved in many community organizations, including TEDxTopeka and NOTO Anonymous. She enjoys volunteering for the Family Service and Guidance Center, Silverbackks, and poverty-alleviation initiatives. She is a 2014 graduate of Leadership Greater Topeka and an alumna of the Kansas Leadership Center.

Mikki is a big fan of Harry Potter and Supernatural; she loves reading; all things that sparkle make her happy; and she can usually be found with a large almond milk dirty pumpkin chai latte in hand.