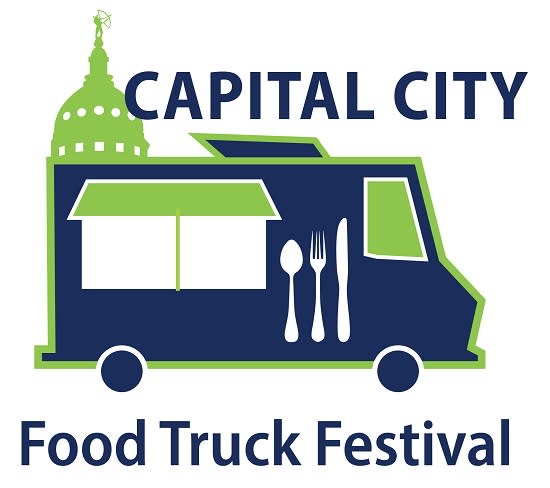 Visit Topeka is thrilled to present the second annual Capital City Family and Food Truck Festival at Gage Park from 11 a.m. to 7 p.m. on Saturday, June 11.
Based on feedback from last year's thousands of participants, the June 11 festival will include many more trucks as well as games, vendors and live music. Admission to Gage Park will be free, but vendors, food trucks and game operators will charge independently. No advanced tickets are required.
Nearly 35 different food trucks will be lined up end-to-end to ensure lines are orderly. Parking will be simplified by free shuttle service to the park from Hayden High School and Hummer Sports Park thanks to Topeka Metro.
"This will be an incredible event for families and individuals. Everything that makes Gage Park great will be happening, plus bounce houses, laser tag, approximately 20 vendors and nearly 35 food trucks," said Rosa Cavazos, director of tourism development at Visit Topeka, who has been the lead organizer of the festival. "We took feedback from last year's festival to heart and this one will be even better."
[[endteaser]]
In addition to activities underway at the Topeka Zoo and Kansas Children's Discovery Center, which will be operating normally with special related activities, enjoy: the Topeka/Shawnee County Public Library bookmobile, jugglers, magicians and variety acts, Laser Trooper Mobile Laser Tag, bounce houses, rose garden tours, horseshoe games, appearances by Sluggerrr, K.C. Wolf and Willie the Wildcat and nearly 20 vendors. Live music will be provided by AJ Young Band, Blazing Mojo and Flashback: Classic Rock Trio.
In addition, the Carousel and mini train will operate until 7 p.m. Also, Helping Hands Humane Society and Pawsitive Tails Pet Fostering and Adoptions and the Topeka Police Department's Magnum will be represented at the Hills Bark Park and emergency preparedness information will be available at the Big Gage Shelter House.
Eleven food trucks are returning from last year: Big Boyz, CoffeeCakeKC, HHB BBQ, Hot Dog Dude, Mr. Nice Guys' Hot Box, Noble House Hawaiian Plate Lunch, Purple Carrot Co-Op, SnowBall Palace and Twisted Asian. The other trucks, from Topeka and throughout the Midwest, will be announced two at a time beginning Memorial Day on Visit Topeka social media. Join the Facebook event at: http://www.Facebook.com/visittopeka/events.
Other upcoming Visit Topeka events:
Cyclovia Topeka, the winner of the My Top Festival contest, July 29 and 30 throughout the city with many events in Downtown Topeka.
The Kansas Mariachi Festival, Sept. 16, in Downtown Topeka
The Kansas Chocolate Festival, Sept. 24, in Downtown Topeka
And more in October and December, details coming soon.