March 18, 2015 (Topeka, Kan.) - Topeka's historic Scott Building, 120 SE 10th, Topeka, Kansas, has announced a new partnership with the Kansas Department of Revenue. "A 25-year-lease has been signed," said owner Elaine Scott. "We are very excited about continuing a long-term relationship with the State of Kansas and our ongoing involvement with Topeka's business community. Lloyd Scott would be very happy that his legacy continues in a completely remodeled building returned to its original 1930s appearance."

The downtown Topeka landmark was built in 1926 for Cameron Motor Company, the Ford/Lincoln dealer. In 1929 Cameron and Topeka banker C. O. Blevans bought the Chevrolet dealership, which they operated from the 10th and Quincy site. In 1941 Blevans sold to investors Lloyd Scott, Jerry Puffer, and Chester Wahle. After the deaths of his two partners, Scott became sole owner in 1950.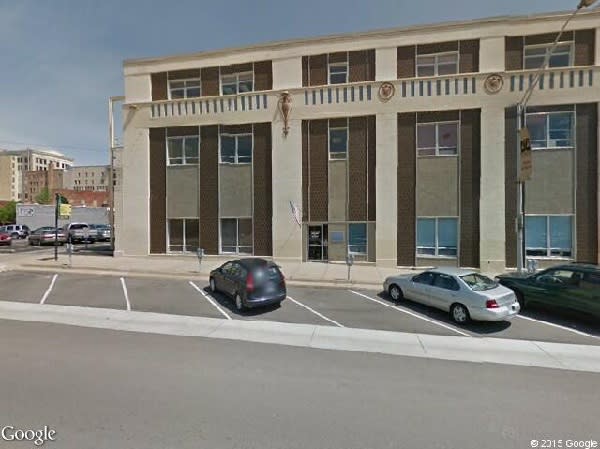 "I couldn't be more pleased for the future of the Scott Building," said KS Commercial realtor Mike Morse, who negotiated the agreement with the Department of Revenue. "The new tenant will be occupying a totally modernized space with all amenities of energy efficient 'green' building requirements. It's been very exciting working on this project, seeing a semblance of the building's history restored to being a major player in Topeka's downtown historic renovation and economy."

"We saw the potential of this building early on when we toured it," recalled Scott Gales of Architect One. "It's been very satisfying to bring it and its rich history back to life."

Remodeling will be financed by Denison State Bank. Doug Saville, Branch Manager and Loan Officer in Topeka, stated, "The renewed Scott Building will be yet another piece of the downtown historic renovation. We at Denison State Bank are extremely pleased to be selected by the Scott Building owners to partner with them by providing the funding for this project."

Renovations will be done by Murray and Sons Construction of Topeka. "The Scott Building is truly an incredible old building!" said Murray vice president Mike Gibson. "Its bones are great. Amazingly, the concrete work done in 1926 is in almost mint condition. We are very excited about being part of the team that will help restore the building to one of Topeka's benchmark structures. With our company's modernization efforts, the Scott Building will continue to play its historic role in Downtown Topeka."

Debra Clayton, co-owner of Clayton Financial Services added, "What has happened with the Scott Building is what we would like to see happen with other historic structures in our downtown area. The Scott Building could be the start of a major economic renaissance of downtown Topeka real estate."

In the 1930s Lloyd Scott with a delegation of other Kansas businessmen met in Washington with the War Department urging them to establish an airbase near Topeka. "My grandfather knew this major military presence would be a boon to Topeka business," Elaine Scott stated. "The Topeka Army Airfield was established, and within a year of the Pearl Harbor attack my grandfather's Jayhawk Bus Lines, operating on a government contract, had carried more than a million passengers between the airfield and downtown terminal, which was initially our building's showroom."

The Army Airfield, later renamed Forbes Air Force Base, buoyed Topeka's economy while protecting the country. "In the postwar period," Elaine Scott said, "the Strategic Air Command stationed at Forbes played a crucial role in our nation's defense."

By 1943, Scott Motors had become a major Chevrolet dealership nationwide, surpassing dealers in Omaha, Kansas City, Denver, St. Louis, Memphis, and Wichita in service volume. "The Scott Building has played an important role in the commercial history of Topeka," said grandson and historian Mark Scott. "Because the company at one time serviced more vehicles than any other dealership in the state, and considering the role it played in bringing the Strategic Air Command to Kansas, the building is significant to Kansas history as well."

Scott died in 1958 and the dealership was soon sold. In 1967 the building became the main offices of the Kansas Department of Education, which remained at the location until December 2013. It will now host the tax division of the Department of Revenue.

"As president of the Topeka Chamber of Commerce, a founder of the Kansas AAA auto club, and enthusiastic supporter of the Menninger Foundation, Lloyd Scott was one of Topeka's biggest boosters," owner Mark Scott noted. "We are proud to continue in that tradition."