July 17, 2015 (Topeka, Kan.) - First Lady Michelle Obama served as guest editor for the July/August issue of More magazine and named the Brown v. Board of Education National Historic Site as one of her top five favorites among the 400-plus National Park System destinations. In "The Treasures of America," Obama included a photo of herself with Stephanie Kyriazis, chief of interpretation and education, taken during her visit to Topeka last May.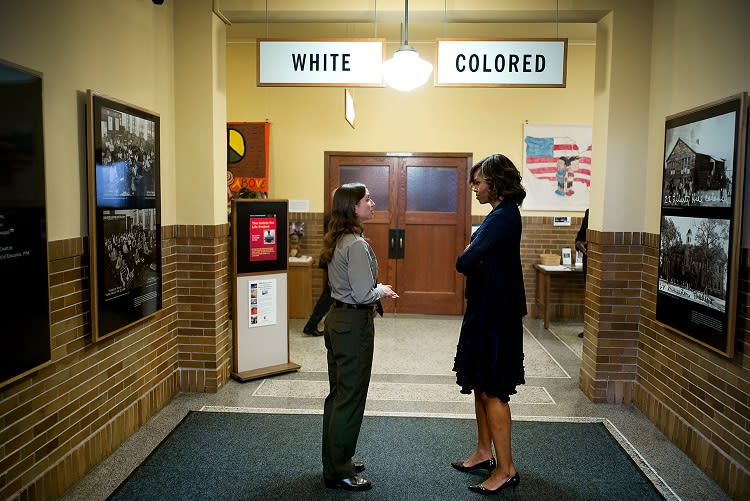 Obama wrote, "As First Lady, I have the privilege of serving as honorary co-chair of the centennial of the National Park Service, and I try to visit as many of the park sites as possible. Here, a few of my favorites. Monroe Elementary School: Last year was the 60th anniversary of the Supreme Court's Brown v. Board of Education decision, so we came here, to one of the schools in the city that were integrated as a result of the ruling. On this day I had the opportunity to visit the site and then to deliver a speech to graduating seniors at a local high school. At a time when many take diversity for granted, I think every young person needs to be reminded of what public education used to look like in American and how far we've come."
The other four sites Obama mentioned were Mount Rushmore, the Grand Canyon, the USS Arizona and Old Faithful.