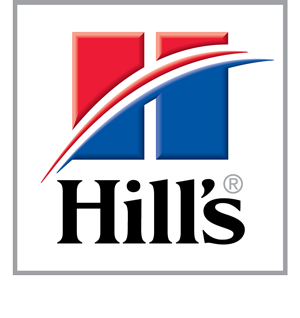 Topeka, KS, February 13, 2019–  Hill's Pet Nutrition has announced plans to make a capital investment of $20 million to expand in the community and provide six full-time jobs with benefits over a period of two years, which will bring an economic impact of $55.7 million in Shawnee County. Hill's will expand its Pet Nutrition Center. The project, known as "Project Jingle," received funding approval in 2018 and contract approval Wednesday, evening from the Joint Economic Development Organization of Topeka & Shawnee County (JEDO).
"Hill's has a longstanding history as a wonderful corporate citizen in Topeka, and we're fortunate they continue to choose to invest in Topeka. This expansion will be a great addition as we actively support the animal health industry and promote our unique position in the Animal Health Corridor," said Molly Howey, Senior Vice President of Economic Development for the Greater Topeka Partnership.
"Hill's Pet Nutrition is excited to make this significant investment in our Pet Nutrition Center.  We believe that it will produce industry-leading advances in pet care and nutrition," said Gary Semjenow, Director of Technical Services at the Hill's Pet Nutrition Center.  "We expect to build upon our strong relationship with Topeka and Shawnee County through this expansion that will take us into a bright future."
The incentive package approved by the JEDO board includes a maximum incentive of up to $196,000 in employment and investment incentives.  The incentives are performance-based and will be paid by GO Topeka upon completion of performance indicators.
"Hill's investment in the future of Topeka is a key example of our business community's dedication to the growth of the capital city," says Mayor Michelle De La Isla. "It's inspiring to see how a community can nurture a business and in turn, a business can help nurture the community."
"On behalf of JEDO, we are excited with this opportunity to help the expansion and growth of a local business," said Shawnee County Commissioner Bob Archer, current chair of JEDO. "Hill's Pet Nutrition has a long history of providing community members with good, well-paying jobs."
# # #
If you would like more information about this topic, please contact Amy McCarter at 785.234.1030 or Amy.McCarter@TopekaPartnership.com.
GO Topeka creates opportunities for growth, prosperity, innovation, and economic diversity and vibrancy that positively impact current and future citizens of Topeka & Shawnee County by attracting world-class companies, providing existing companies with the knowledge and resources to reach their highest potential and cultivating entrepreneurial development and growth. Learn more at www.GoTopeka.com.