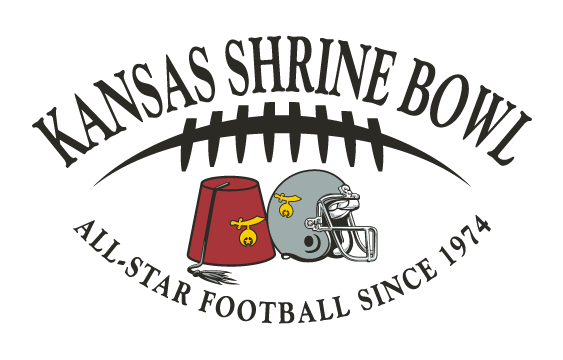 Topeka, Hutchinson and Pittsburg set to host 2020-2022 Kansas Shrine Bowls
The Kansas Shrine Bowl Board of Directors is excited to announce it has selected three future game sites for the 2020, 2021 and 2022 Kansas Shrine Bowl. On Saturday, September 21st, the Board of Directors heard presentations from six potential hosts. The three future sites are Topeka and Washburn University in 2020, Hutchinson and Hutchinson Community College in 2021 and Pittsburg and Pittsburg State University in 2022. "We are very excited about all these future sites and humbled by the interest from other great Kansas communities," said B.J. Harris, Executive Director of the Kansas Shrine Bowl. "We believe awarding these bids for several years in advance will make for a better game day experience and lead to growth in our long-term corporate support."
Scheduled for July 18th, 2020, Topeka will be hosting for the Kansas Shrine Bowl for the sixth time, first hosting the event in 1988. "Washburn University's Yager Stadium at Moore Bowl will be a great backdrop for our game, with a true All-Star environment," Said B.J. Harris, Executive Director of the Kansas Shrine Bowl.   
"We're thrilled to welcome the Kansas Shrine Bowl back to Topeka for the first time since 2013," said Mike Bell, V.P. of Sales for Visit Topeka. "It provides a great opportunity to host students and athletes in the capital city and we hope they'll take full advantage of all Topeka has to offer."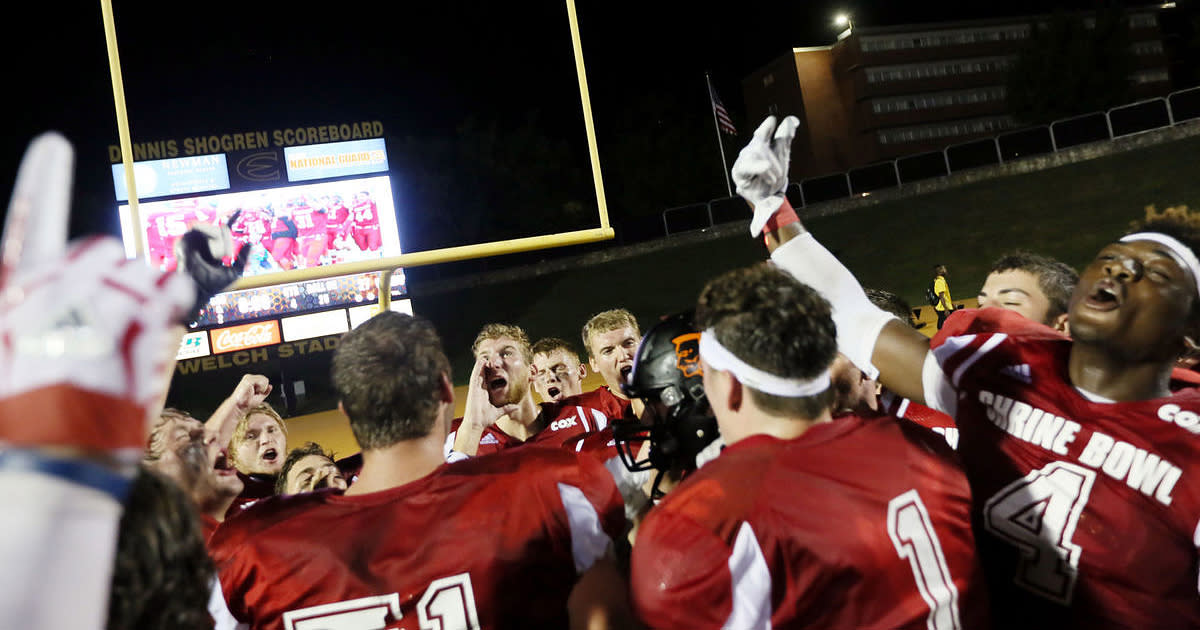 Hutchinson will host the Kansas Shrine Bowl for the first time on June 26th, 2021. No stranger to big sporting events, Hutchinson has been the home of the NJCAA Men's Basketball tournament for more than 70 years. Gowans Stadium at Hutchinson Community College, which will serve as the game site, has hosted multiple junior college bowl games and KSHSAA State Championships. "We couldn't be more excited to hear the news that Hutchinson was selected as the host City for the 2021 Kansas Shrine Bowl.  A lot of collaboration and community support went into the proposal, and we'd like to especially thank the Reno County Shrine Club for all their assistance throughout this process.  They were an integral part of our successful bid", said LeAnn Cox, Vice President of Operations and Tourism for Visit Hutch. "Hutchinson prepared a terrific bid, it was clear that the city and surrounding area are eager to host our event and we're equally excited to experience a new community," added Harris.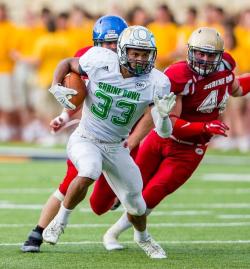 The final city awarded this cycle was Pittsburg and Pittsburg State University. First hosting the game in 2002, Pittsburg has hosted every four years since, with the 2022 game being their sixth time. Carnie Smith Stadium on the campus of Pittsburg State, widely regarded as one of the premier facilities in small college football will host the game once again. "Our event in Pittsburg in 2018 was another success," said Harris. "The community and businesses have been great supporters and the facilities are second to none." "We are honored to be selected as the host for the 2022 Kansas Shrine Bowl," said Devin Gorman, Executive Director of the Crawford County Convention and Visitors Bureau. "Our community understands the importance of the Kansas Shrine Bowl, from the students participating in football, band, and cheer, to the ultimate goal of fundraising for Shriners Hospitals for Children. We guarantee students will have a one of a kind experience in Pittsburg, and they will take home memories that will last a lifetime.
"We are thrilled to take our game to these three cities and excited about the future of our event." Said Harris. "We were impressed by the enthusiasm and commitment by all of the finalists and look forward to bringing the game to their communities in the near future."
The Kansas Shrine Bowl is an all-star high school senior, East vs. West, football game put on each year in Kansas, by the Kansas Shrine. It is a 501(c) 3 non-profit charity that produces annual events and related activities, with net proceeds benefiting Shriners Hospitals for Children. The Kansas Shrine Bowl has sent over $2M to Shriners Hospitals for Children since its inception in 1973.
The game has been played throughout Kansas each summer, host cities have included Lawrence, Manhattan, Wichita, Topeka, Hays, Emporia, Pittsburg and for the first time, Dodge City on June 8th, 2019.
Beginning in 1974, the flagship event has been the East/West All-Star Football Game. As of 2017, the West leads the series with 27 wins, the EAST has 17 wins, and there has been one tie. Notable alumni include current Oakland Raiders All-Pro Wide Receiver Jordy Nelson, NFL Hall of Famer Barry Sanders, former Kansas State and Kansas City Chiefs Linebacker Gary Spani, former Big 12 Defensive Player of the Year and Super Bowl Champion Linebacker Mark Simoneau and many others. 
The Kansas Shrine Bowl also includes the Kansas Masonic All-State Marching band camp, held annually at each host site. The week also includes the Kansa Shrine Bowl Cheer Camp, which culminates with performances at each game.
Other bowl weekend activities include the Kansas Shrine Bowl Appreciation Banquet, the state's largest Shrine Parade, Shriner's Hospitals for Children Free Screening Clinic, Strong Legs Run 5k, 1 Mile Walk for Love, Junior All-Star Challenge, High School Football Combine/Clinic and 4-Man Golf Scramble.
 For more information contact B.J. Harris, Executive Director at (913) 602-4359 or email director@kansasshrinebowl.com