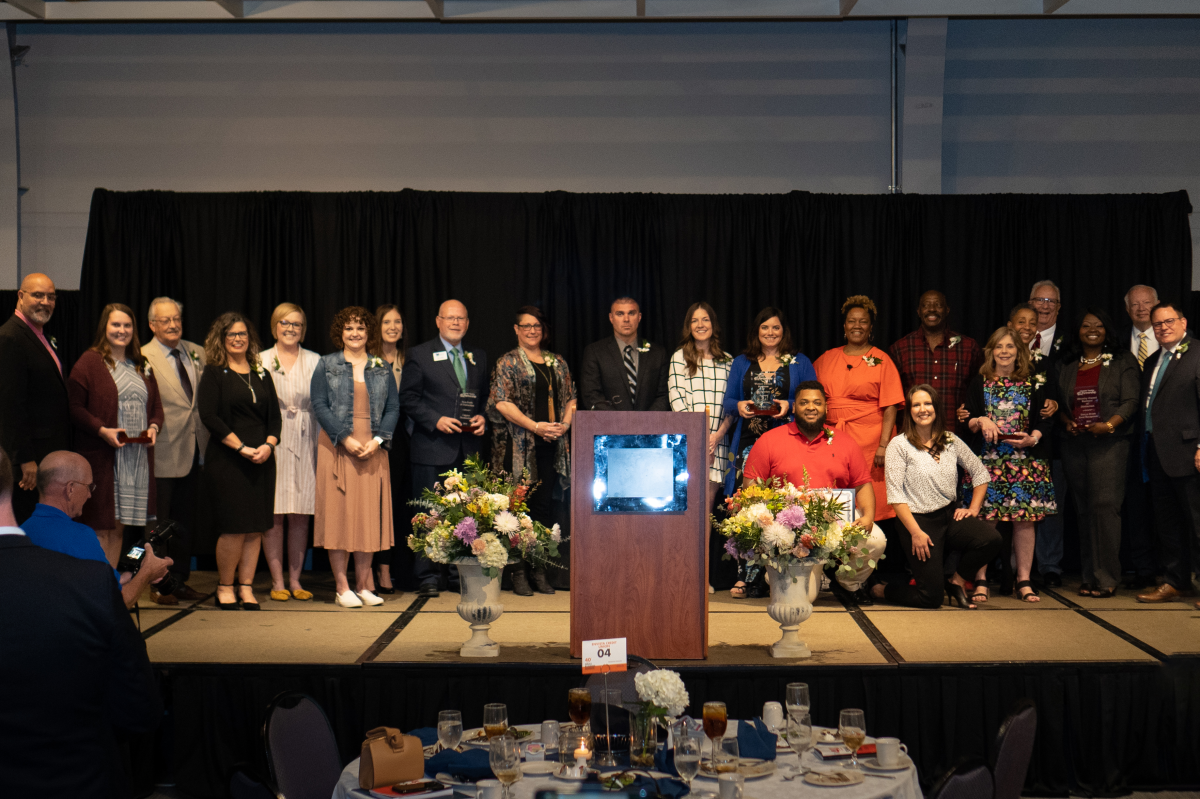 The Greater Topeka Partnership is happy to announce the winners of the 2021 Small Business Awards! This year we recognized local small businesses, a nonprofit agency and an entrepreneur for their outstanding achievements and contributions to the Topeka & Shawnee County community.
These award recipients include:
Emerging Entrepreneur of Distinction Award
Dialogue Coffee – Caitlyn Halsey, Owner
Dialogue Coffee House has been in business for two years and operates with a staff of intellectually and developmentally disabled adults.
Non-Profit Award of Distinction
Capper Foundation – Jim Leiker, CEO
Capper Foundation serves individuals of all ages living with disabilities-intellectual, physical, developmental, and behavioral - with medically based pediatric therapies for the infants through young adults and day/residential services for adults.
Minority Business of Distinction Award
Dare to Dream Event Management – Cheryl Clark, CEO
Dare to Dream Event Management is a full service professional event management and event design company.
Women Business of Distinction Award
TLJ Consulting – Tracy Jepson, CEO
TLJ Consulting is an accounting and strategic planning business.
Innovation Award
Evergy Plaza – Pat Michaelis, Chairman of Downtown Topeka Foundation
Located in the heart of Downtown Topeka, Evergy Plaza is a public gathering place and event venue. The Plaza features a performance stage, fountains, fire pit and a 30-foot digital screen.
Capital City Business of Distinction Award
Dobski & Associates, Inc. – Tom & Marilyn Dobski, Owners
Tom and Marilyn Dobski purchased their first McDonald's franchise in November of 1981. They now own and operate a total of 19 McDonald's restaurants throughout Northeast Kansas. McDonald's Corporation allows them the opportunity to offer many compelling benefits including tuition assistance, employee discounts to national retailers, and English as a second language classes.