Written by Brian Burnes
As published in The Kansas City Star
Baseball fans know that Mike Torrez pitched for 18 years in the big leagues, won two games in the 1977 World Series and caught the last out, a pop-up, to secure the title for the New York Yankees.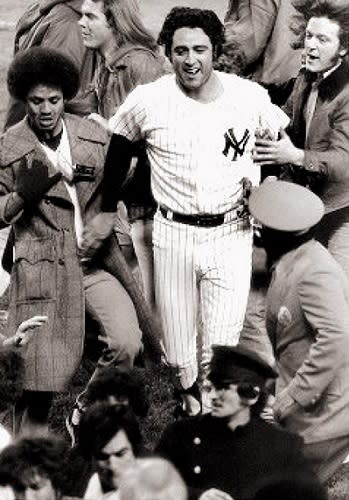 They may not know that, while playing for American Legion teams in his native Topeka during the early 1960s, Torrez competed in highly visible showcase events. Scouts for several Major League Baseball teams witnessed Torrez's dominating performances in all-star games featuring athletes from across Kansas and Nebraska. One of those teams, the St. Louis Cardinals, signed the teenage Torrez to a contract in 1964.
Such opportunities largely hadn't been available to Hispanic athletes in Kansas before World War II. That included Torrez's father, Juan, whose teams often could only compete against other Hispanic teams from across the region.
Mike Torrez, however, likely benefited from the efforts of Kansas Hispanic World War II veterans who, after returning home, advocated for better opportunities for their children, both in the classroom and on the playing field.
Such dynamics are detailed in the autumn 2014 issue of Kansas History by Jorge Iber, a Texas Tech University history professor who is preparing a biography of Torrez to be published later this year or early next year. Although academic historians long have acknowledged sports as an agent of social change in many minority communities, that hasn't always been true among those writing Hispanic American history.
One reason, Iber said, is that study of Hispanic history began gaining acceptance in the late 1960s, which was "a time of social and political fervor," Iber said.
"The scholars who first focused on such topics were more focused on labor and education and the struggles therein," Iber said recently. "Sports were not really part of the picture."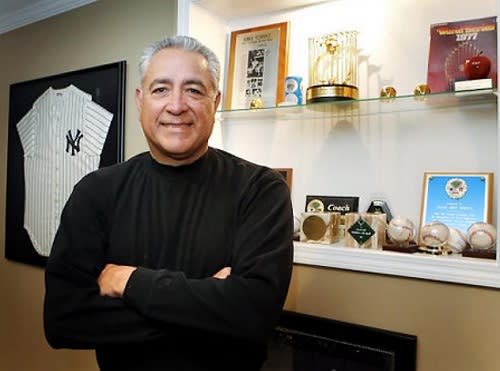 But as Torrez's baseball career continued into the 1970s in context of the Chicano movement, Torrez emerged as a point of community pride in the Oakland district of Topeka, Iber said, a neighborhood rich in Mexican-American culture.
"Having a person from your barrio make it to the majors was a big deal.""The Chicano movement fought valiantly to demonstrate that Mexican-Americans were as capable as any other group of people in the United States," Iber said. "An aspect of this was to demonstrate barrio-dwellers' vitality in business, athletics and in other pursuits.
To learn more about Iber and his research, click here. 
To reach Brian Burnes, call 816-234-4120 or send email to bburnes@kcstar.com.