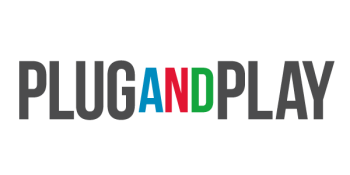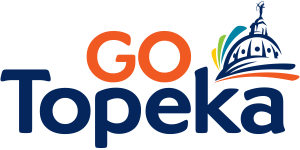 GO Topeka today announced that Plug and Play, a global innovation platform that specializes in creating industry-specific accelerator programs, will bring its first Innovation Summit to Topeka on Tuesday, March 3. Titled "The Future of Animal Health and Ag Tech," this event will host 200 industry leaders, startups and investors in the Capital City at Security Benefit campus for a day-long discussion on the region's animal health and ag tech industry, anchored by the KC Animal Health Corridor.
"The first time we came out to Topeka and saw the landscape and the ecosystem of the corporations, the excitement and really the challenges at hand, we thought to ourselves, 'We need to be here,'" said Stephen Fay, Plug and Play's director of corporate partnerships. "With our wide grasp of technologies and solutions across different industries, including at the intersections of (agricultural technology) and animal health and biosciences, we're very excited to explore and foster that ecosystem here in Topeka."
Plug and Play will work collaboratively with participants from the region to identify key industry challenges in animal health and ag tech. Once identified, Plug and Play will seek out the best startups to help develop solutions to these challenges.
Through its partnership with Topeka, Plug and Play will bring eight to 10 startups to the city every six months, beginning this summer. Those startups will go through three-month "accelerator" programs aimed at helping the businesses get off the ground, providing mentorship, resources and office space. Roughly two-thirds of the companies that Plug and Play invests in will have an exit. This is a leading performance metric compared to other early stage investors and accelerators.
"We are proud that Topeka has been selected by Plug and Play," said Katrin Bridges, Greater Topeka Partnership's senior vice president of innovation. "This partnership will play a key role in making our region a globally recognized hub of animal health and ag tech innovation, collaboration and entrepreneurship."
The KC Animal Health Corridor, anchored by Manhattan, Kan., and Columbia, Mo., is home to more than 300 animal health companies, representing the largest concentration in the world. Companies with a strategic location in the KC Animal Health Corridor now represent 56 percent of total worldwide animal health, diagnostics and pet food sales.
"As part of the Greater Kansas City region, Topeka is strategically located in the middle of the KC Animal Health Corridor," said Kimberly Young, president of the KC Animal Health Corridor. "The addition of Plug and Play further enhances the Corridor's ecosystem that attracts and supports emerging and established companies alike."
The Greater Topeka area in Shawnee County represents a community of 178,915 people, located in the Kansas City region. As the state capital of Kansas, Topeka is home to a dynamic employer base with headquartered companies including Hill's Pet Nutrition, Advisors Excel, Security Benefit, Capitol Federal and Evergy.
Topeka is located less than 40 minutes from suburban Kansas City's shops and restaurant districts, less than one hour to downtown Kansas City, including the KC Crossroads District, the River Market and the Country Club Plaza, and an hour from Kansas City International Airport.
Based out of Silicon Valley in Sunnyvale, Calif., Plug and Play has three other official U.S. locations outside of its headquarters: Houston, Cleveland and Northwest Arkansas. In 2018 alone, Plug and Play accelerated 1,107 startups worldwide.
Companies, investors and entrepreneurs can register for this all-day event on Eventbrite.
About Plug and Play
Plug and Play is a global innovation platform. Headquartered in Silicon Valley, we have built accelerator programs, corporate innovation services, and an in-house VC to make technological advancement progress faster than ever before. Since inception in 2006, our programs have expanded worldwide to include a presence in over 25 locations globally, giving startups the necessary resources to succeed in Silicon Valley and beyond. With over 10,000 startups and 280 official corporate partners, we have created the ultimate startup ecosystem in many industries. We provide active investments with 200 leading Silicon Valley VCs, and host more than 700 networking events per year. Companies in the Plug and Play community have raised over $7 billion in funding, with successful portfolio exits including Danger, Dropbox, Lending Club, and PayPal. For more information, visit https://www.plugandplaytechcenter.com
About Go Topeka
GO Topeka creates opportunities for economic growth that provide a thriving business climate and fulfilling lifestyle for Topeka and Shawnee County. The Greater Topeka area in Shawnee County represents a community of 178,915 people, located in the Greater Kansas City region. As the state capital of Kansas, Topeka is home to a dynamic employer base with headquartered companies including Hill's Pet Nutrition, Advisors Excel, Security Benefit, Capitol Federal and Evergy. Topeka is located less than 40 minutes from suburban Kansas City's shops and restaurant districts, less than one hour to downtown Kansas City, including the KC Crossroads District, the River Market and the Country Club Plaza, and an hour from Kansas City International Airport. Topeka is proud to be a part of the #KCHeartland.
For more information, visit https://www.gotopeka.com
About the KC Animal Health Corridor
The KC Animal Health Corridor, anchored by Manhattan, Kansas, and Columbia, Missouri, is home to more than 300 animal health companies, representing the largest concentration in the world. For more information, visit KCanimalhealth.com