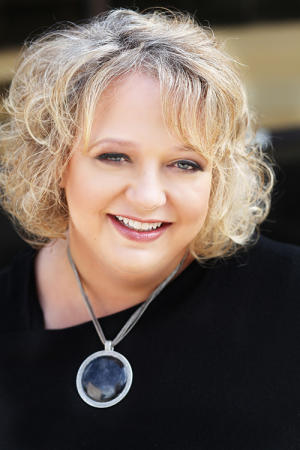 GO Topeka and the Greater Topeka Partnership, announced today that Barbara Stapleton, Vice President of Business Retention and Talent Initiatives will be leaving the organization to pursue a new opportunity with the Charleston Metro Chamber of Commerce as the Senior Vice President of Talent Advancement.
"This is a bittersweet announcement for GO Topeka.  Barbara has been an invaluable member of the GO Topeka team, leading numerous business expansion projects for our community and bringing the Choose Topeka talent initiative to life." said Molly Howey, President of GO Topeka, "We are proud of the work she has done and we are excited to watch her grow in her career as she starts a new chapter with the Charleston Metro Chamber of Commerce."
"I am very proud of Barbara and look forward to watching her continue to succeed with the Charleston team." said Matt Pivarnik, CEO of the Greater Topeka Partnership, "She will move their workforce strategies to the next level.  We will miss Barbara and will forever be indebted to her for many contributions.  A lot of folks aren't aware, but Barbara was instrumental in getting Momentum 2022 launched.  The progress that we have made in our community since that strategy began, is due in part to her passion and input."
"The Partnership, and our efforts in talent and workforce development, along with economic development in Topeka and Shawnee County, have provided me extensive opportunities to grow both personally and professionally." said Barbara Stapleton, "Transitions are always a bit tough, as Topeka has been home for over 20 years and is an amazing and inclusive capital city; but I'm thrilled for the opportunity to be an integral part of the Charleston Metro Chamber of Commerce and serve the vibrant low country region."
Stapleton will transition to her new role at the end of July. The search for a new Vice President of Business Retention and Talent Initiatives for GO Topeka will begin immediately.
# # #
If you would like more information about this topic, please contact Bob Ross at Bob.Ross@TopekaPartnership.com.
ABOUT GO TOPEKA
GO Topeka creates county-wide economic success for all companies and citizens through implementation of an aggressive economic development strategy that capitalizes on the unique strengths of the community.
ABOUT THE GREATER TOPEKA PARTNERSHIP
The Greater Topeka Partnership actively promotes community development and the pursuit of inclusive economic prosperity by uniting the efforts of Visit Topeka, Downtown Topeka Inc., GO Topeka, and the Greater Topeka Chamber of Commerce through a common vision and community strategy known as Momentum 2022.