ShareFest Celebration, featuring Cloverton, free and open to all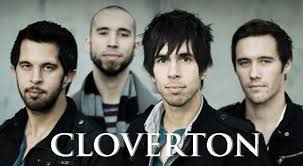 Volunteers from various Topeka churches and partner organizations will come together on April 30 to participate in Topeka's 10th annual ShareFest. Over 1,200 volunteers are expected to donate their time and tools to add some beauty to nine USD 501 schools/sites as well as not-for-profit organizations including Boys and Girls Club and two sites at the Topeka Rescue Mission.
Volunteers will work from 7a.m. to noon on Saturday, April 30 doing clean-up, painting, planting and general maintenance work at the twelve sites.
The schools/sites benefiting from their labor include: Avondale East, Boys and Girls Club, Chase Middle School, Highland Park High School, Lowman Hill Elementary, Meadows Elementary, McCarter Elementary, Quincy Elementary, Robinson Middle School, Topeka Rescue Mission (Main Shelter), Topeka Rescue Mission (Oakland Church), and Whitson Elementary. The schools were chosen for the project after organizers approached the school district for recommendations of which sites could use assistance, in addition to those with volunteering churches nearby.
ShareFest is a network of Topeka churches and organizations working together to serve others and to demonstrate the love of Christ in the community. ShareFest was created with the belief that churches can do more together than any one church can do separately to reach out to its community.
Churches and organizations taking part in this year's event include: Awakening Hearts Church, Central Park Christian Church, Cornerstone Community Church, Countryside Christian Church, Covenant Baptist Church, Fellowship Bible Church, First Lutheran Church, First Presbyterian Church, Gethsemane Worship Center, Grace Bible Church, Grace Community Church, Grace Point Church, Grace Point North, Harvest West Church, Lion and the Lamb, Northland Christian Church, Our Savior's Lutheran Church, St. David's Episcopal Church, Topeka First Assembly, Topeka Free Methodist Church, Western Hills Church, AIM 5, Boys and Girls Club of Topeka, Downtown Topeka Inc., Lowes, Pepsi, South Shawnee Thrivent Chapter, The Bridge of Topeka, Topeka Rescue Mission, Topeka Young Life, USD 501 and Visit Topeka.
New this year following ShareFest there will be a celebration in downtown Topeka.
The entire community is invited to Kansas Avenue downtown when the work is done on April 30 for the ShareFest Celebration. Food trucks will be set up and food sales will begin at 11 a.m. (with meals available for purchase).
At about 1 p.m., the free celebration will feature a performance by Cloverton, a popular Christian rock band with Kansas roots.
Cloverton won the first "Rock the Camp" competition in 2011 and holds the record for the most downloaded song on KLOVE radio, for their first single "Take Me into the Beautiful." That song also reached No. 17 on the Christian Billboard Top 25. Their first full-length album, Patterns, was released in 2013 after a fan-supported fundraising effort. Learn more about Cloverton at www.Clovertonmusic.com.