March 4, 2015 (Topeka, Kan.) - While celebrating The Merchant's six-year anniversary, shop owner Lisa Boyd has even more to be excited about. Her shop was one of 16 businesses across the state, and the only one in Topeka, to be recognized as a 2015 Existing and Emerging Business of the Year by the Kansas Small Business Development Center. The Merchant, which is recognized as an existing business, was chosen from more than 2,300 businesses for the distinction.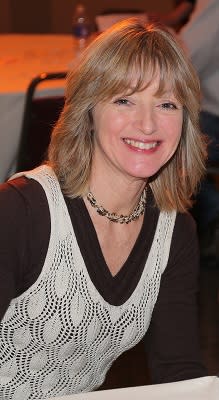 "I'm very honored," said Boyd. "It makes me want to be a better business owner and to be able to use that platform to help people within the community. I feel the more we give, the more we get back."

The Merchant, located at 913 S. Kansas Ave., opened its doors in February 2009, and hosted a grand opening ceremony a month later. Inside you will find a wide variety of new and used clothing, handbags, vintage furniture, records and much more. Additionally, The Merchant participates in the First Friday Artwalk every month among other special events, and is always looking for people who would like to use their space for their own event.

Boyd's idea for a new business venture came after visiting a friend in Winchester, Tenn. The two toured a business that was buying pallets of overstock clothing and accessories and selling them through retail. After borrowing money from her mother, she found the downtown location and moved forward with her idea. Boyd recommends any aspiring business owner talk to the Washburn Small Business Development Center.

"When I wanted to buy this building I needed to have projections for the next three years and they helped me with that," said Boyd. "Because of that, I feel they helped secure the loan for this building."

Boyd, along with 15 other business owners, will be recognized in front of the House of Representatives at 11 a.m. and in front of the Senate at 2:30 p.m. on Tuesday, March 10. An evening ceremony for the honorees will begin at 5 p.m. at the Capitol.
---
Contact: Stephanie Schultz
Public Relations Coordinator, Visit Topeka Inc.
Stephanie@VisitTopeka.com