July 29, 2015 (Topeka, Kan.) - Visit Topeka Inc. is proud to announce the capital city will host the National Association of Intercollegiate Athletics Wrestling National Championships for another two years. The 59th Annual Championships are scheduled for March 4-5, 2016, while the 60th Annual event will be March 3-4, 2017 at the Kansas Expocentre.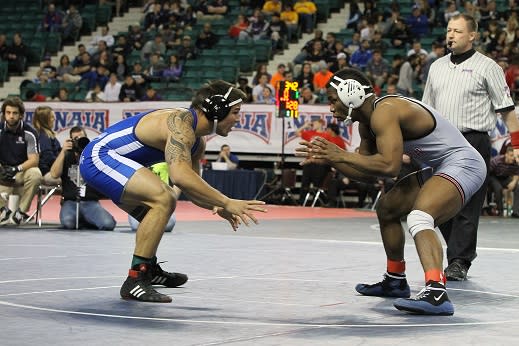 Topeka hosted the NAIA Wrestling National Championships in 2014 and 2015 and saw an economic impact of roughly $2.4 million during those two years. Approximately 210 athletes from around the nation competed both in 2014 and 2015, filling more than 1,100 room nights in local hotels.

"This continued partnership is a testament to what Topeka can do on a national level," said Mike Bell, director of sales at Visit Topeka Inc. "The competition will allow us to show off our wonderful city to the many participants and spectators over the next two years."

The Wrestling National Championships are a two-day, four-session event featuring 240 qualifiers and 10 individual weight classes. A tournament schedule will be published closer to the event date.

"The city of Topeka has displayed a tremendous effort in making the NAIA Wrestling National Championships a first-class event," said Jim Carr, NAIA President and CEO. "The NAIA is excited to continue the partnership for another two years. Every individual on the LOC (local organizing committee) and in the greater Topeka community needs to be recognized for their commitment in offering our student-athletes, coaches and fans a great championship experience."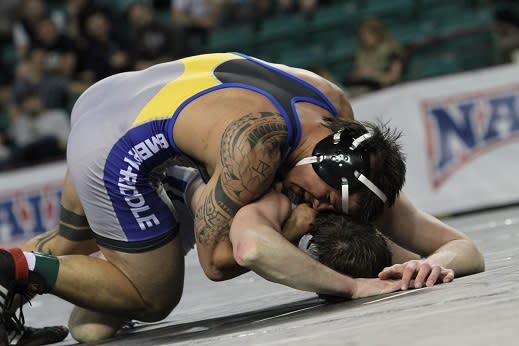 Visit Topeka Inc. is dedicated to improving the area economy through marketing the region as an exceptional destination for meetings, events and tourism. Visit Topeka Inc. is committed to advocating for community development that will not only attract more visitors, but will enhance the community's quality of life.

Since 1937, the NAIA has administered programs and championships in proper balance with the overall educational experience. In 2000, the NAIA reaffirmed its purpose to enhance the character-building aspects of sport. Through Champions of Character, the NAIA seeks to create an environment in which every student-athlete, coach, official and spectator is committed to the true spirit of competition through five core values: integrity, respect, responsibility, sportsmanship and servant leadership.

---
Contact: Mike Bell
Director of Sales, Visit Topeka Inc.
Mike@VisitTopeka.com