Topeka is recognized as the 'Best City for New Homebuyers in Kansas' by Insurify.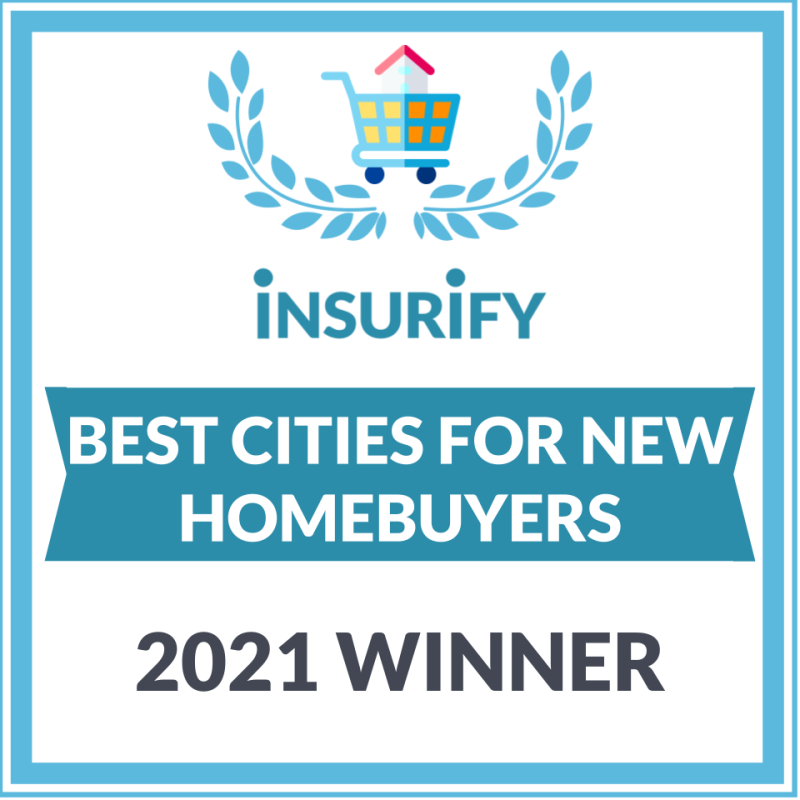 Topeka is the recipient of a 2021 Insurify's Best Cities for New Homebuyers Award in Kansas. Cities were evaluated on real estate demand, employment levels, public school enrollment, and driver and pedestrian safety. 
The Greater Topeka Partnership, the region's leading collaborative economic development agency, sees this recognition as a major lure to visitors and talent looking to move to the area.
"Finding the right community to call home is everything – especially when looking for your first home.  From its easily accessible amenities to positive drivers scores, and multiple other benefits, the Topeka community has so much to offer people who are starting this incredibly pivotal part of their lives," says Barbara Stapleton, vice president of business retention and talent initiatives, GO Topeka. "Topeka is strategically recruiting new talent with initiatives such as Choose Topeka, and this title only goes to further exemplify Topeka's existing benefits."
"Building a home does not just mean buying a house; building a home means settling down in a community where you can grow and thrive," said Snejina Zacharia, CEO of Insurify. "By establishing the inaugural Best Cities for New Homebuyers Awards, we hope to recognize the cities across the nation that foster supportive communities for their residents, where one can look to start an exciting new chapter as a homeowner."
For more information on this analysis and the full list of 2021 Best Cities for New Homebuyers, visit: https://insurify.com/insights/best-cities-for-new-homebuyers-awards-2021/
Insurify lets drivers compare accurate auto insurance quotes in one place for free: https://insurify.com
Questions or comments about your award? Please email insights@insurify.com