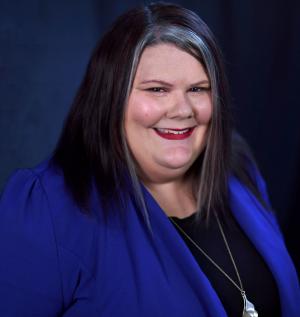 Visit Topeka announced today that Melissa Sowers will fill the role of Vice-President of Convention Sales and Marketing. This position leads Visit Topeka's convention sales endeavors, scouting and securing leads for future conventions and group tours to take place in Topeka, with the purpose of creating positive economic impact to local tourism and travel partners and the whole of the community. Sowers will assume her role on October 1.
"I'm excited to be moving back to Topeka, and eager to continue the growth Topeka has seen over the past few years by working with community partners and securing great new events," said Melissa Sowers, vice president of convention sales & marketing, Visit Topeka.  
According to her bio, Sowers got her start in the tourism industry at an early age by volunteering at the Atchison Chamber for her mother who is the Event Coordinator there. She attended Washburn University where she received her B.A. in Mass Media and transitioned into communications and events. Sowers established herself at Finney County Convention and Visitors Bureau, in Garden City, Kansas, as the Sales Director of Events & Planning. She spent over half a decade there developing her skills to promote the community and grow events. These events include the 2018 NJCAA Div. I Men & Women's Cross-Country event with 667 runners and the 2017 Annual Kansas Tourism Conference, hosting over 225 Kansas tourism professionals.
"Melissa comes equipped with the tricks of the trade as well as a rich background in the travel and tourism industries," said Sean Dixon, president, Visit Topeka. "We are ecstatic to have her join the team and put her great eye for detail and recruitment skills to work to benefit the community."
ABOUT VISIT TOPEKA
Visit Topeka, the Capital City's visitor's bureau, operates with the mission of increasing tourism's economic impact on Topeka through destination development and brand management.
# # #
If you would like more information about this topic, please contact Bob Ross at Bob.Ross@TopekaPartnership.com.