April 2, 2015 (Topeka, Kan.) - Visit Topeka Inc. is pleased to announce the hiring of Brett Oetting as the organization's new president and CEO. The board chose Oetting after reviewing 35 applicants from the Topeka area and across the country. Creative Business Solutions, a leading human resources firm based in Topeka, assisted with the search.

"As someone who is proud to call Topeka home, I am very excited for this opportunity," said Oetting. "Shawnee County is full of quality hotels, restaurants, events, and entertainment venues. I look forward to working with each of them to take advantage of the current positive momentum in the community."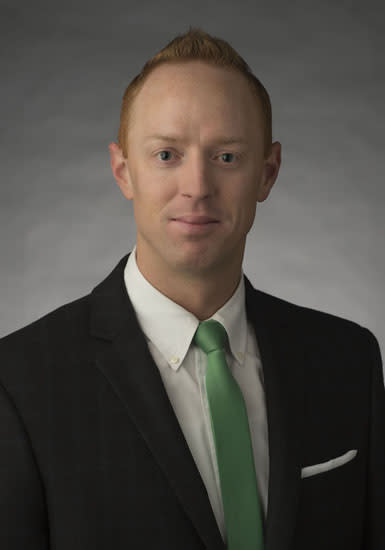 Since 2011, Oetting has served as the senior vice president of operations and sales at Parrish Hotel Corporation, where he has worked for 10 years. During his time as the senior vice president of operations and sales, Oetting provided leadership, direction, management and support to general managers of franchised hotels and Parrish Hotel's corporate staff. In 2014, he played a part in a company-wide revenue increase of 9.56 percent, outpacing the city-wide 8.6 percent increase. He was also responsible for facilitating the development of a company-wide strategic plan, pursuing quality relationships with local and national industry leaders and implementing effective sales strategies to attract new business.

"Brett's proven leadership and extensive experience within the fields of tourism, hospitality and sales are qualities we wanted for the new president and CEO," said Mark Kossler, chairman of the Visit Topeka Inc. board. "The board is confident that his history of successful planning, marketing and management will greatly benefit this organization."

With more than 15 years of experience in the hospitality, tourism and guest services industry, Oetting has a history of effectively working with local lodging properties, attractions and sporting events to bring more visitors to Topeka. In addition to serving on the board of directors for Ramada Mid-America Marketing Association and Topeka Friends of the Zoo, Oetting has been involved in industry and local efforts during his career. In 2012, Oetting was chosen as one of Topeka's Top "20 Under 40" by the Jayhawk Area Council which recognizes residents for their professional and personal contributions to the Topeka and Shawnee County area and he was a member of the 2010 Leadership Greater Topeka class.

Oetting will begin his duties as president and CEO on April 7. He replaces past president and CEO Terry Cook, who resigned from the position in November.

As Topeka's official destination marketing organization, Visit Topeka Inc. is dedicated to improving the area economy through marketing the region as an exceptional destination for meetings, events, sports and tourism. Visit Topeka Inc. is committed to advocating for community development that will not only attract more visitors, but will enhance the community's quality of life.

---
Contact: Mark Kossler
Chairman, Visit Topeka Inc.
Executive Vice President, Fidelity State Bank & Trust Co.
(785) 295-2100 Ext. 213