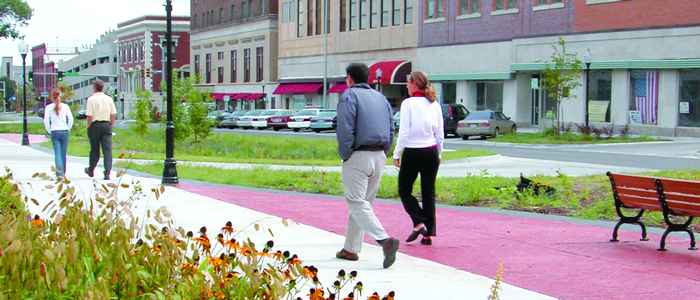 On behalf of the committed Topekans working to develop the Downtown Public Plaza, Visit Topeka has been asked for help in gathering public opinion.
A short survey, available at http://www.VisitTopeka.com/survey, gives you a chance to rate your top priorities for the city's newest premiere public space. From options such as daily performers, to wi-fi, to fire pits and a permanent stage, your opinion will shape the future of this space.
"This should be a space for all Topekans to enjoy," said Brett Oetting, president and CEO of Visit Topeka. "The more of the city's residents who share their opinions, the better the Plaza will meet the needs and desires of our community, from day one and into the future."
Visit Topeka is excited to support this effort by developing and distributing this survey. Available at http://www.visittopeka.com/survey, the survey should take less than five minutes to complete. Individuals who share their email addresses will be entered to win a prize pack for their participation.
The survey asks participants to rank their Top 5 features for the plaza from a list of nearly 25 possibilities, as well as provide details of their opinions.
Live now and available until April 24, the results of this survey will be shared with the committee developing plans for the plaza. That group is working to determine what features will be most used and enjoyed and what features are most important for the quality of life you imagine in our community.
"Your opinion matters," Oetting said. "Take five minutes today and share your vision with us for the Downtown Public Plaza."
[[endteaser]]
XXX
Contact:
Michaela Saunders, director of brand strategy. 785.234.1030