Momentum 2022 is a comprehensive, actionable, and consensus-based community plan to guide Topeka-Shawnee Counties collective actions in the years to come. This plan involves everyone to create positive change for everyone.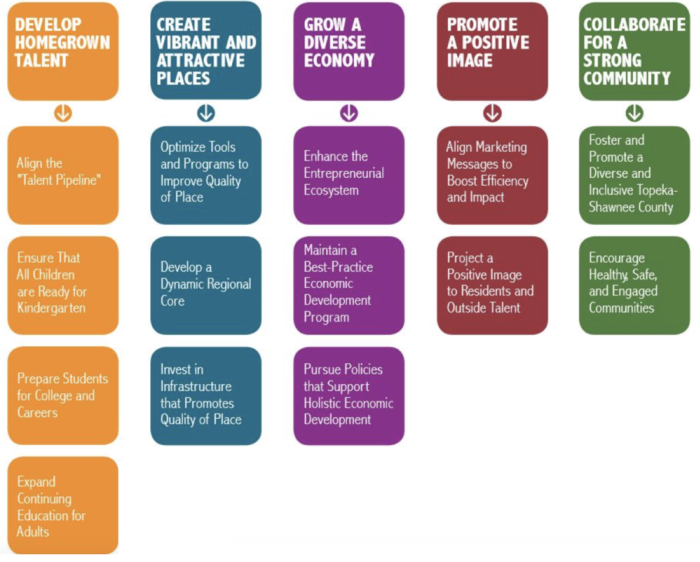 The implementation committee is being led by the Tri-Chairs: Commissioner Kevin Cook, Mayor Michelle De La Isla & Keith Warta, Bartlett & West. Thank you to the Momentum 2022 investors for continuing to push the community forward with the Momentum 2022 plan.
Momentum 2022 purpose: To ensure Topeka and Shawnee County is the prime destination in the region for talent, jobs and investment. We will focus on our strengths to enhance the allure of Topeka and Shawnee County.
Momentum 2022 vision: Topeka and Shawnee County are recognized throughout Kansas and beyond as a vibrant place to live, work and play; a prime location for business relocation and a community rich in opportunity for all who seek a creative, innovative and supportive environment in which to build their lives and raise their families.