If you are looking to combine a little bit of art, history and fitness, you will definitely want to check out our downtown statue tour. There are a number of statues along Kansas Avenue as well as one outside of the Topeka Performing Arts Center and two on the Capitol lawn. This is the perfect activity for an evening or a Sunday.  
The walking tour lasts approximately 30 minutes and is about 1 mile. Put on your walking shoes!
Begin at 618 S. Kansas Avenue heading south (toward 8th St.)
729 S. Kansas you will find Ichabod Washburn. In 1868, Washburn donated $25,000 to the financially struggling Lincoln College, which is now Washburn University.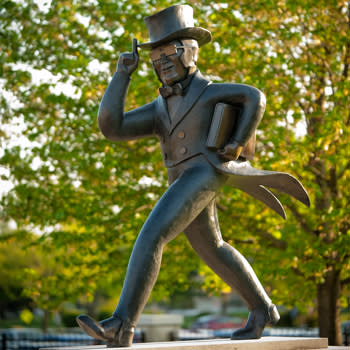 On the southwest corner of Topeka Performing Arts Center you will find Mariachi Estrella, a group of ladies who formed the first all-female Mariachi band in Kansas
Back to the 800 block of  Kansas Avenue, you will find Topekan Charles Curtis, who was the first Vice President of the United States of Native American descent. Learn more about Charles Curtis >>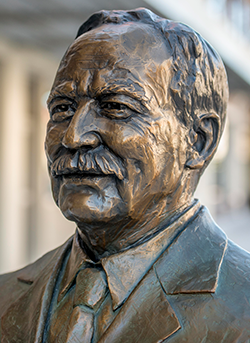 Crossing over to the west side of Kansas Avenue, you will find Harry Colmery a distinguished Topeka author of the GI Bill.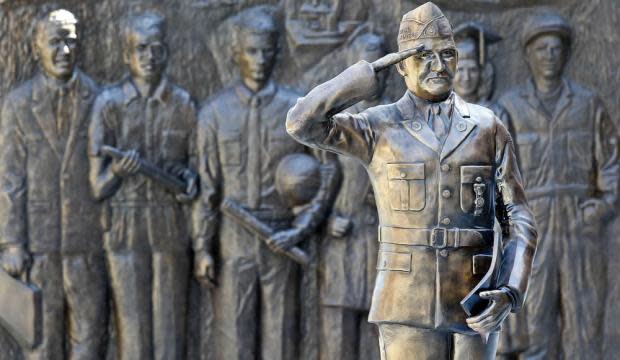 At 929 S. Kansas Ave. stands Cyrus K. Holliday, one of the founders of Topeka as well as a major player in bringing the Topeka, Atchison and Santa Fe Railroad to Topeka.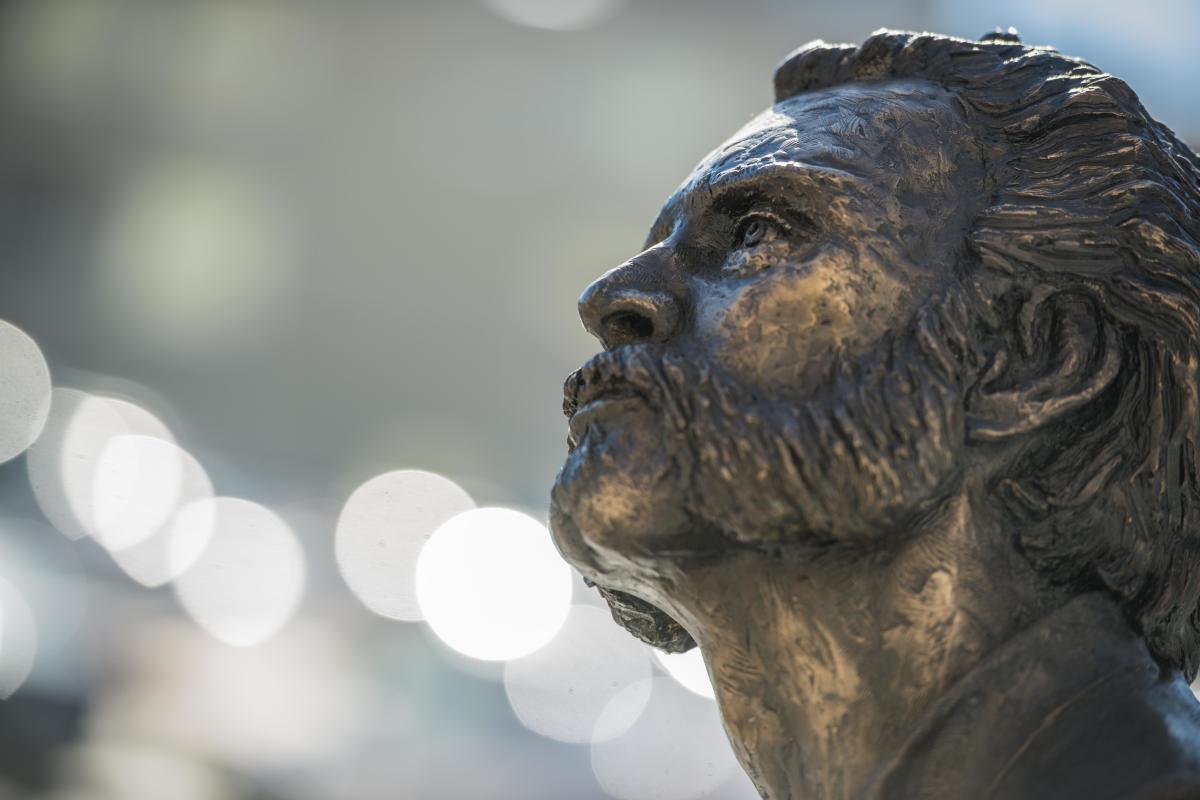 Now it's time to head over to the Kansas State Capitol.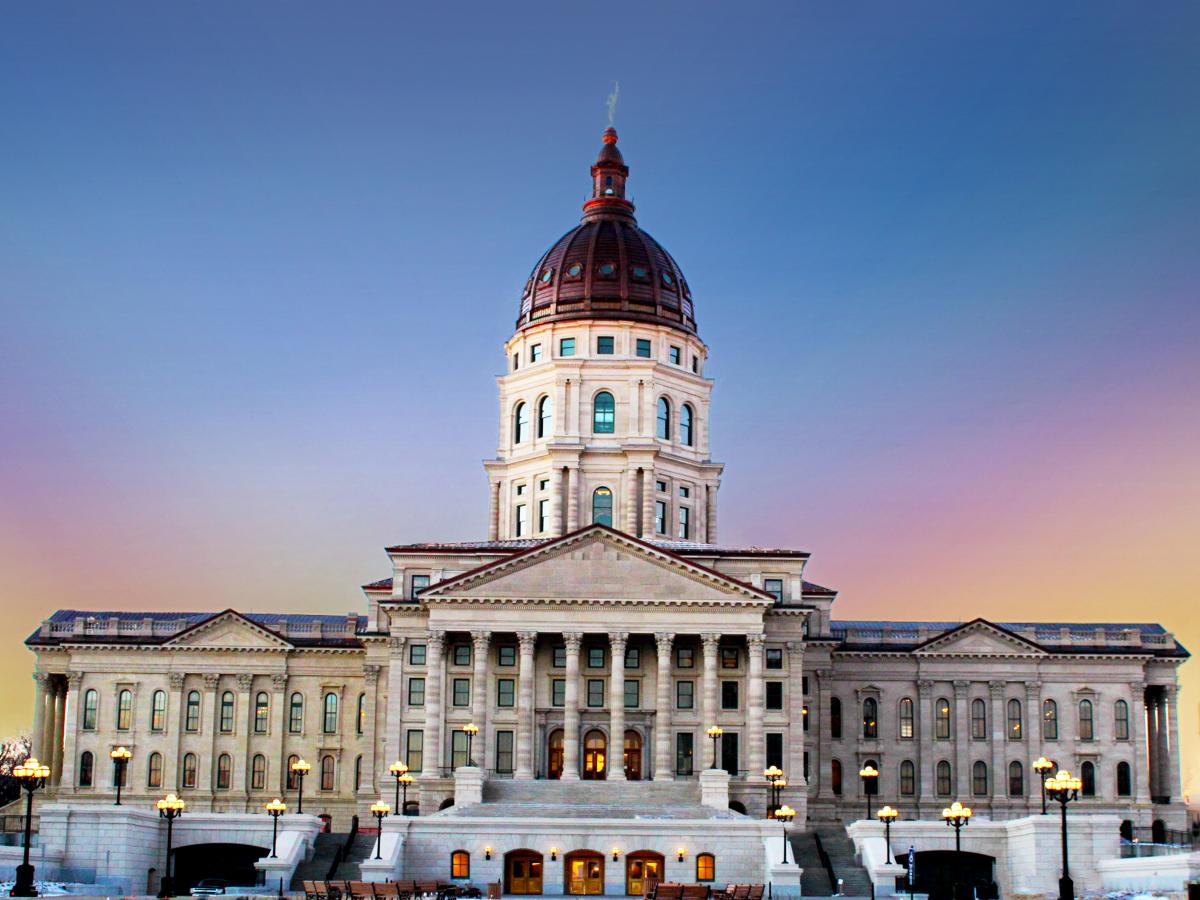 Heading west on 10th Street will lead you straight to the south Capitol lawn where you will find two statues, Abraham Lincoln and a statue dedicated to the Pioneer Women. Now back to Kansas Avenue!
Pit stop – the pencil at 825 Kansas Ave. Can you guess why lyrics to Home on the Range are on the pencil? (See answer below)
Heading north…
The playing children. Hills Pet Nutrition sponsored this pocket park. Hills is one of the largest employers in Topeka, whom also brought a dog park to Topeka's Gage Park area in central Topeka.
And the final statue on the tour is Arthur Capper – Publisher, broadcaster, philanthropist, senator and governor.
Head back to 618 S. Kansas to complete your mile statue tour.
Well what did you think? And the answer to the above trivia question, Home on the Range is the Kansas state song. 
Looking for more statues and murals? Explore downtown and the NOTO Arts & Entertainment District!