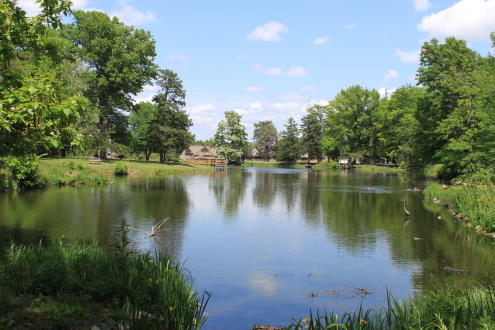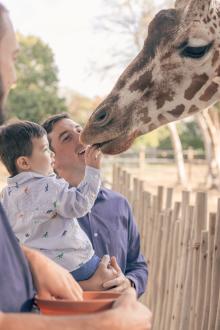 Clear your calendars and check out everything Gage Park has to offer in 2023. From new animal exhibits, mini-trains, and experiences at the Kansas Children's Discovery Center; you'll be booked!
TOPEKA ZOO & CONSERVATION CENTER 
The Topeka Zoo is a must for animal lovers of all ages! From long-time favorites like the Tropical Rainforest and Black Bear Woods exhibits to newer additions like Camp Cowabunga and the Kay McFarland Japanese Garden, there is something for everyone to enjoy at this Topeka staple in the glorious Gage Park. 
Set out on a safari adventure through the Topeka Zoo's newest exhibit, Giraffe & Friends – an $8.3 million, 3.5-acre expansion project resulting in the largest habitat in the zoo's history — that will feature two female giraffes, Hope and her daughter Liz, as well as a male giraffe, Sarge. Visitors will be able to enjoy a new 10,000-square-foot giraffe building, as well as a hoofstock barn housing the zoo's lesser kudu, ostrich, grey crowned crane, and Thomson's gazelle. 
Visit often to see the latest offerings, as the zoo is constantly becoming bigger and better! Keep an eye on the zoo's website to learn about upcoming events — like after-hours beer and wine tastings or zoo-wide trick-or-treating — and new installments.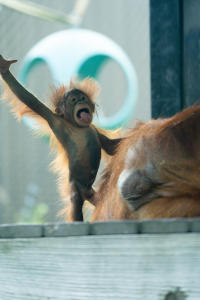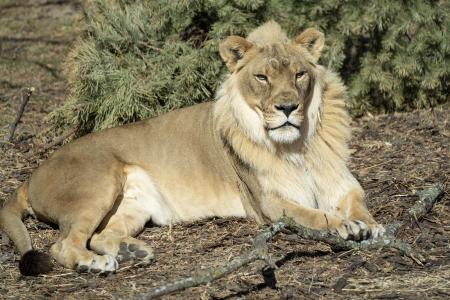 MINI-TRAIN
After 55 years, the historic Iron Horse Mini-Train made its final run in Topeka in Fall 2022. The new mini train made its debut in the spring of 2023, complete with an on-board system to allow riders to play real train sounds.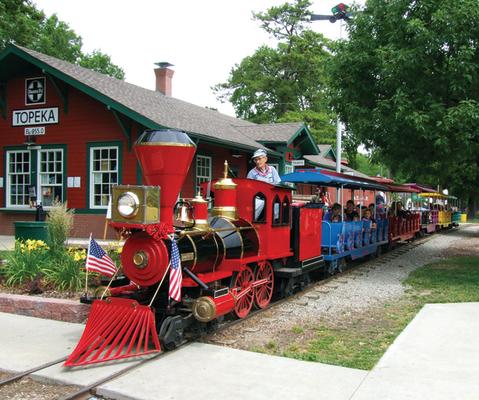 CAROUSEL 
Built in 1908, the grand old carousel in Gage Park will allow visitors to step back in time and enjoy a uniquely Victorian experience.  Enjoy the music of the original Wurlitzer band organ or bring your lunch and watch the magic from the VonRohr Victorian Garden adjacent to the carousel.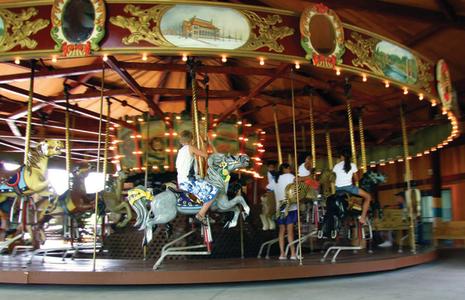 KANSAS CHILDREN'S DISCOVERY CENTER 
The Kansas Children's Discovery Center is a hands-on children's museum where families can explore, create, discover and learn through play. The Discovery Center features 15,000 square feet of indoor exhibits exploring science, careers, art, building and more. Children can paint on the walls, experiment with light, run a grocery store, build a tower, and more. Special space for babies and toddlers gives everyone a safe place to play. Outdoors, families have a 4.5-acre certified Nature Explore Classroom for adventures, including a trike trail, pirate ship, treehouse, natural stream, and educational gardens.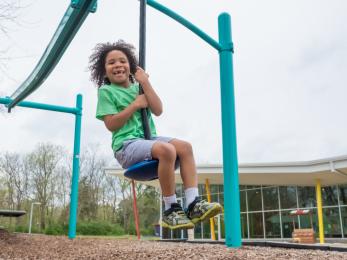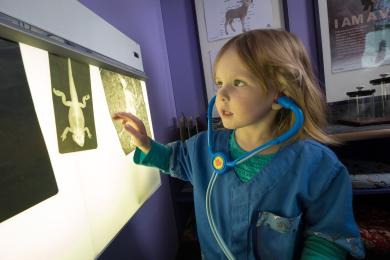 DON'T MISS THESE EXHIBITS: 
Amazing special exhibit experiences in 2023 include Daniel Tiger's Neighborhood: A Grr-ific Exhibit from January 27 to May 14, Camp Kansas from June 9 to August 27 and Curious George: Let's Get Curious from September 15, 2023 to January 7, 2024.