Let's! get! artistic! this weekend in Topeka! We have buckets of artsy things for you to dip your brushes into, so get ready to paint the town! Grab your paint sponges, blot away the negative space of the week, and splash into the depth of the weekend…am I going too far with the 'art' motif? My bad…carry on.
First Friday Art Walk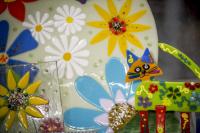 First up, we have the First Friday Art Walk. This monthly event brings artists and art-lovers together all across Topeka. Find new and interesting pieces and learn a few things about types of art you weren't aware of. The First Friday Art Walk is filled with art, friends and exciting special events.
Every month is different, so make sure to check it out now. For more information, visit http://artsconnecttopeka.org/feb2019ffaw/.
Ken Ludwig's The Fox and The Fairway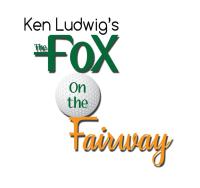 This uproarious farce is still going strong for another two weekends. Get out and see why the Topeka Civic Theatre is one of Topeka's favorite places to be.  The Fox on the Fairway takes you on a hilarious romp, which pulls the rug out from under the stuffy denizens of a private country club. Filled with mistaken identities, slamming doors, and over-the-top romantic shenanigans, it's a furiously paced comedy that recalls the Marx Brothers' classics. It's a can't-miss show that you can enjoy with dinner and drinks. Catch The Fox and the Fairway running now through February 9th.
For more information and to reserve your seat, head to https://topekacivictheatre.com/event/ken-ludwigs-the-fox-on-the-fairway/.
The Freshman Class
Want to laugh up a storm with your whole family? Find the truth in comedy with The Freshman Class this Saturday at Topeka Civic Theatre. This all-youth version of Laugh Lines specializes in family-friendly comedy. Let your inner kid shine through as you shout out suggestions for the performers and guffaw as you watch them bring a story together. It's an entirely new show each month, so don't miss this one, Saturday, February 2nd at 7 p.m.
For more information or to purchase tickets, visit https://topekacivictheatre.com/the-freshman-class/.
The Senior Class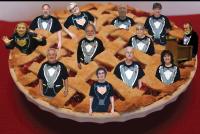 Believe it or not, we are walking on air, because there are two chances to see improv this weekend! That's right, The Senior Class is gearing up to teach that older is, in fact, synonymous with wiser. Topeka Civic Theatre's senior improv company is made up entirely of 55+-year-old actors from the Topeka community. Check out this sidesplitting, made up show this Sunday, February 3rd at 2 p.m. and leave in tears (from laughter of course). 
For more information, skate on down to https://topekacivictheatre.com/senior-class/.
These are all wonderful ways to support the artistic community right here in Topeka while also having a weekend that is bold, not oversold…Visually stimulating? Abstract? Expressionistic? Now I'm just saying art-related words with no context. POSTMODERNISM! Oh well, get out and see art this weekend so maybe my need to make mediocre art references will stop.