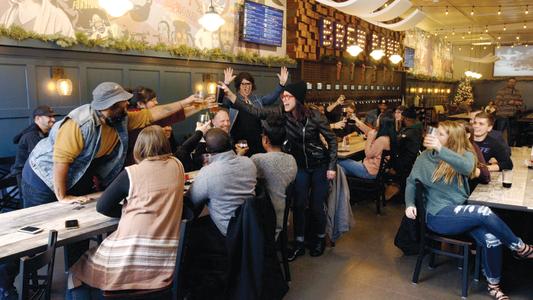 Topeka has become known in recent years for its flourishing foodie scene, which continues to grow in number and acclaim. Locals are flocking to restaurants, snackeries and bars across the city that have been voted "Best of Topeka" on multiple occasions! Enjoy this inside scoop on some of our current local favorites. 
Let's start with Salut Wine and Cocktail Lounge, a neighborhood lounge with a secret! Hidden below the sleek, modern establishment lies "The Principal's Office," a speakeasy known for its covert entrance at the building's rear. 
Looking for a more casual locale? Head over to Jeremiah Bullfrogs or The Celtic Fox to catch a game or simply enjoy the laid-back vibes! With burgers, fries, beer and more, these locations are a couple of the hottest spots to soak up sports and hops with Topeka's own. Speaking of burgers, The Burger Stand is a must-visit, with sandwiches and fries for any mood and monthly specials that will make your mouth water. No matter where you find yourself in the city, Topeka's foodie favorites are never far away. 
Hitting the south side? You've gotta stop by Banjo's Cafe for some down-home cooking! They're the perfect spot for breakfast, with biscuits and gravy made from scratch daily. Speaking of home cooking, Cook's American Grill is where you'll find mouth-watering homestyle meals in the heart of the city, just a short drive from Washburn University. 
In east Topeka? Check out Soul Fire Food Co. on California Avenue for barbecue, smoked meats and homemade frybread that feeds the soul! 
Still hungry? Head north to the NOTO arts district for Bradley's Corner Café. Some locals say the pie is better than their grandma's (though they'd never admit it if asked twice). 
Looking for something a little different? Oriental Express is one of Topeka's favorite locations for sushi and Pan-Asian cuisine, or make a reservation at Jong's Thai Kitchen for a charming and delicious dining experience. Wherever your travels take you, ask a local for direction and they are sure to provide some great recommendations. Here are a few of our favorite local dining spots offering something special include: 
BREW BANK 
Hot new take on the local pub, offering craft brews via self-serve digital taps; order a "brew bread" or "brew board" for shareable artisan bites that delight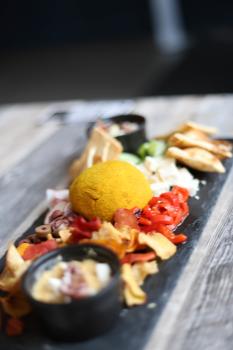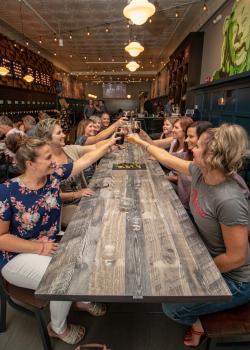 THE PENNANT 
PAST AND PRESENT The Pennant buzzed with traffic through the 1950s and 1960s. Originally developed by Patricia Beazley, the restaurant became known statewide. The original Pennant closed in 1967, however its legacy lives on today delighting customers with its retro aesthetic and ice cream shakes!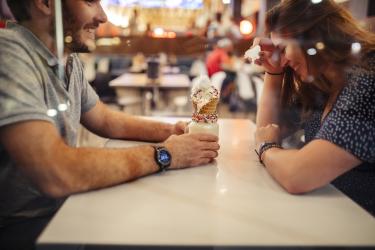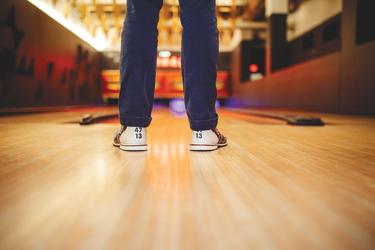 THE BURGER STAND 
A hip burger joint serving one-of-a-kind gourmet burgers, famous fries and beer-battered onion rings; enjoy outdoor patio seating or a jumbo Jenga game while you eat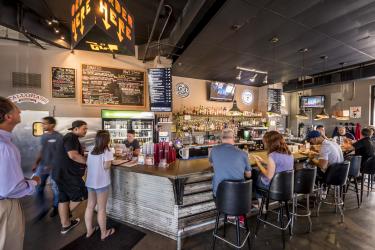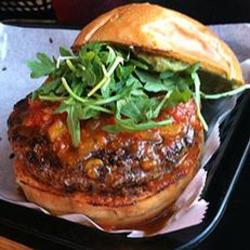 THE WHEEL BARREL 
Go for their signature sammies and house-made kettle chips (seriously, the best grilled cheeses in town!), stay for the atmosphere and extensive drink menus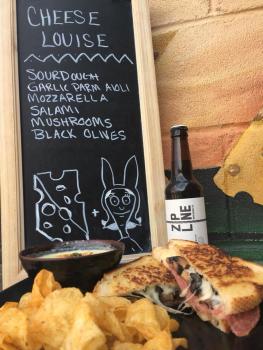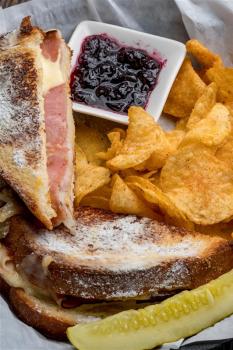 THE WEATHER ROOM 
The Weather Room is back! It reopened in 2023 as the flagship restaurant for the Cyrus Hotel. Located in downtown Topeka, this eatery features an extensive wine list and cocktails. Diners can expect an impeccable menu and superior service that is sure to delight.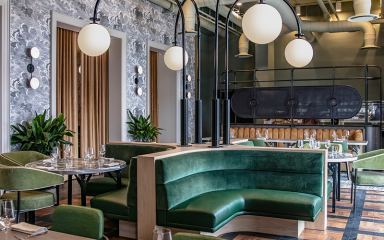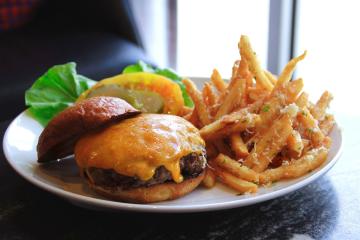 DINERS, DRIVE-INS AND DIVES 
Visit one of these diners, drive-ins, or dives to find some of Topeka's best staples.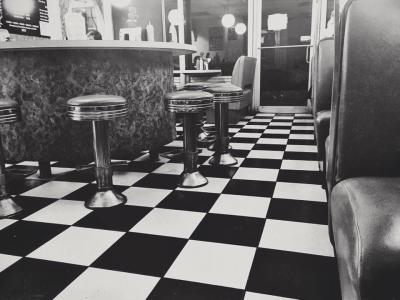 BOBO'S DRIVE IN
Since 1948, Bobo's Drive In — which was featured in 2008 on the hit show "Diners, Drive-Ins and Dives" — has been known for its popular drive-up service. There is limited seating and an old-fashioned lunch counter inside, but Bobo's classic car service continues to be a local favorite. Outside, a neon marquee adorns the building, and a large menu can be found facing vehicles that park under the drive-in canopy. Carhops take your order and deliver meals, so you never have to leave the luxury of your vehicle. You can't go wrong ordering a cheeseburger and fries. 
LOCAL TIP: Try a side of ranch with your fries, and don't skip the chocolate milkshake!   
PRIZE PACKAGE 
This local establishment has a huge following. While there isn't seating on site, bags full of greasy goodness can be found on the premises and taken to go. Make sure to get there early or call in your order if you're wanting to grab food, as the lunch line gets long. 
LOCAL TIP: Order the pepper jack cheese balls for a little fired-up treat! 
SOUL FIRE FOOD CO. 
Located on California Avenue, Soul Fire is known for its slow-smoked barbecue. This local favorite, which started as a food truck, serves up wings, ribs, pulled pork and more. 
LOCAL TIP: Try their Indian tacos with homemade frybread. 
THE SHACK 
Located by Lake Shawnee, this local sports bar features spicy fried cauliflower and some of the best burgers in town! 
LOCAL TIP: Try the cheese dip with your fries! 
TACO VILLA 
Taco Villa is known for offering a variety of a la carte options, as well as some combos. You can often find locals biting into the famous "Thing" yes, that's how it's listed on the menu — while dipping chips into their famed queso. While the "Thing" is a bit indescribable, you can also find burritos, tacos, enchiladas and more. 
THE PAD 
The Pad is an iconic Topeka restaurant. Owned and operated by the same family since 1961, this North Topeka staple is known for their Rocket Meal, a burger or pork tenderloin served with curly-q fries and a drink. The restaurant features original retro décor, and serves everything from chicken fried steak, and homemade chicken and noodles, to taco salad.