Celebrating a new year comes not only with events to celebrate what is to come, but also the opening of new businesses, attractions, and more! Discover new Topeka additions that you won't want to miss while visiting the capital city of Kansas. Whether you are looking for that unique dining experience, or that new boutique where you will find gifts you can't find anywhere else, Topeka's newest additions are ready to show off. 
From The Top Glamping
Topeka's hottest way to stay in the Capitol City! Book the From The Top Glamping experience for a one-of-a-kind celebration or night away with the friends. Themed packages allow for anything from birthday parties and romantic getaways to movie nights and family adventures. Don't have a special occasion? Not a problem, book the tent and customize what you want. Available almost all year long with equipped AC and heat when needed, these glamping tents can fit a queen mattress and still have space to move about. Learn more about From The Top Glamping >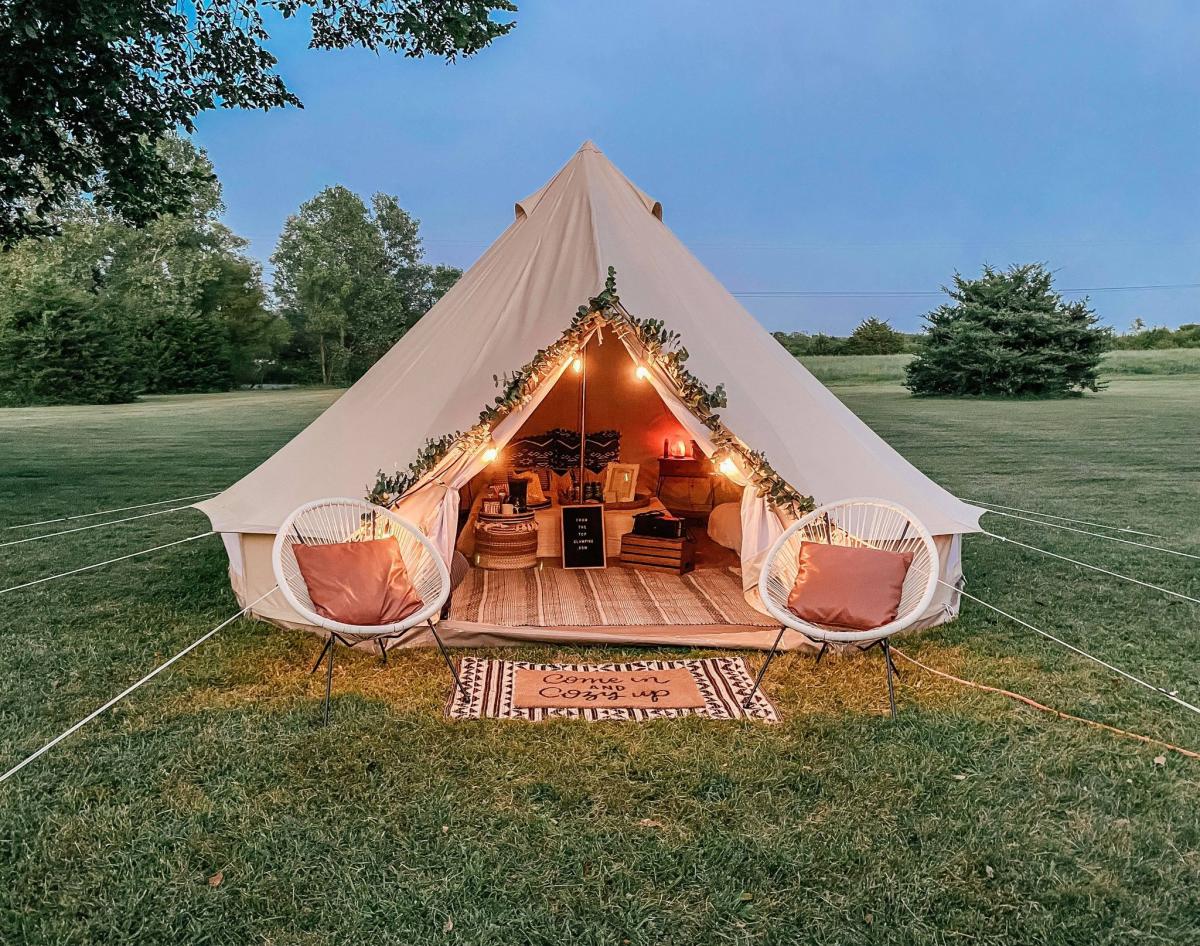 The Tee Box
Newly opened in Downtown Topeka, KS, The Tee Box features virtual golf in a newly renovated and sanky establishment. Four TrackMan 4 golf simulators, including one in a private, rentable area, call The Tee Box home and can be booked by the hour for 1-6 players. Fun for the whole family, courses range from professional and challenging to kid friendly, and with TrackMan, you can keep scores and analytics on your play time. The location also offers a full menu and bar featuring golf themed cocktails, craft beer not found elsewhere in Topeka, and homemade donut holes otherwise known as a "Bucket of Balls." Learn more about The Tee Box >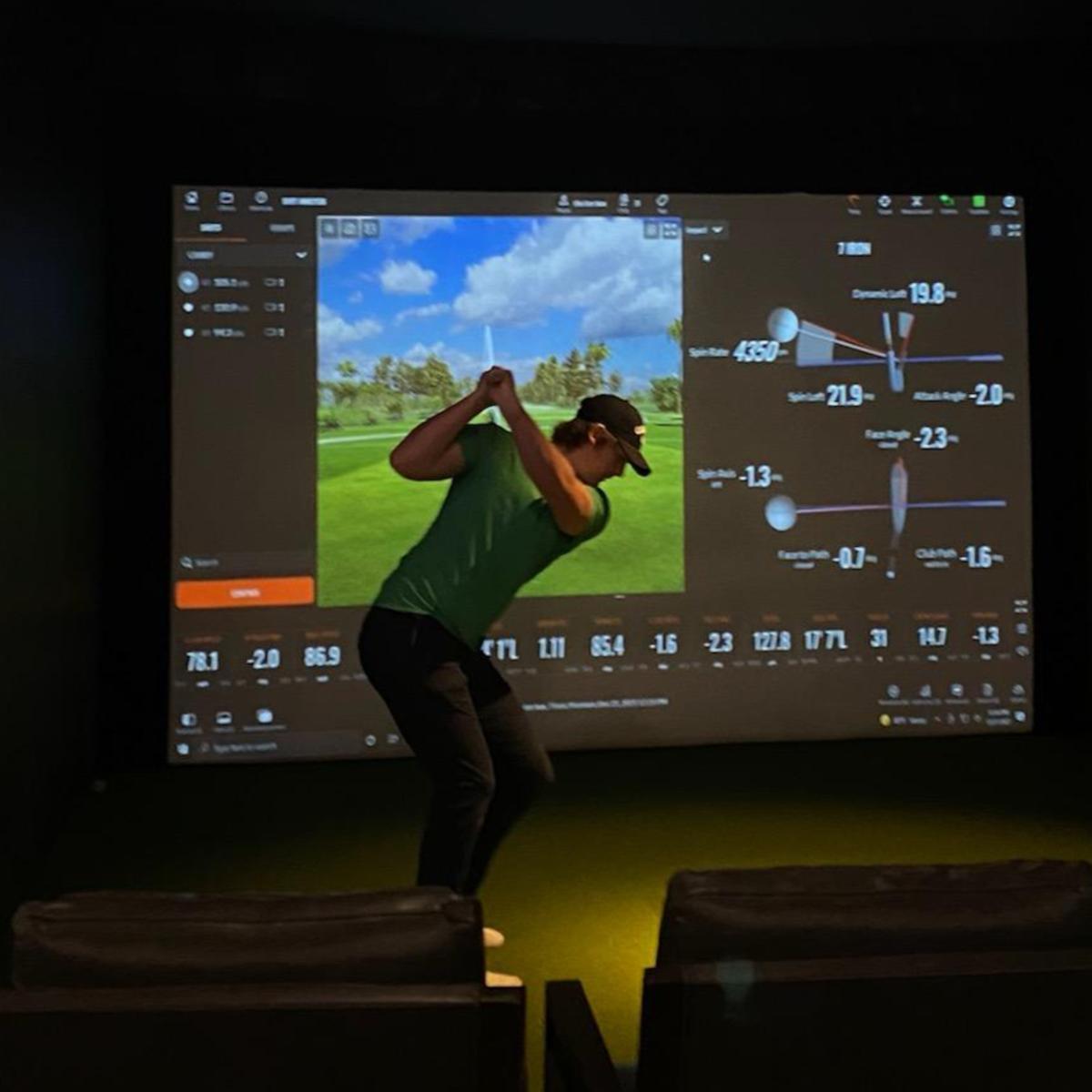 Spawn Inn
Known as one of Topeka's top gaming locations, Spawn Inn is now in Downtown Topeka, KS. Featuring 5 tv's with enough controllers to play some of the largest games, the lounge plans to host games on systems like Nintendo, Playstation & XBox. A rotation of games will be available and those wishing to play a classic board game can make their way to an area just for that as well. Themed drinks and alcoholic milkshakes are also on the menu to help you power up during a session. Pricing will be around $5 for 30 minutes of play or can purchase a drink to be placed on the schedule. 
Topeka Yoga Network
Another Downtown Topeka addition, Topeka Yoga Network now offers a pay as you go membership for public classes and is located in the heart of the city. Around since 2014, the talented team teaches beginners to advanced yogies and offers specialized techniques for everyone. From aerial to age inclusive styles, the combined knowledge of the instructors brings mindfulness and health through the practice.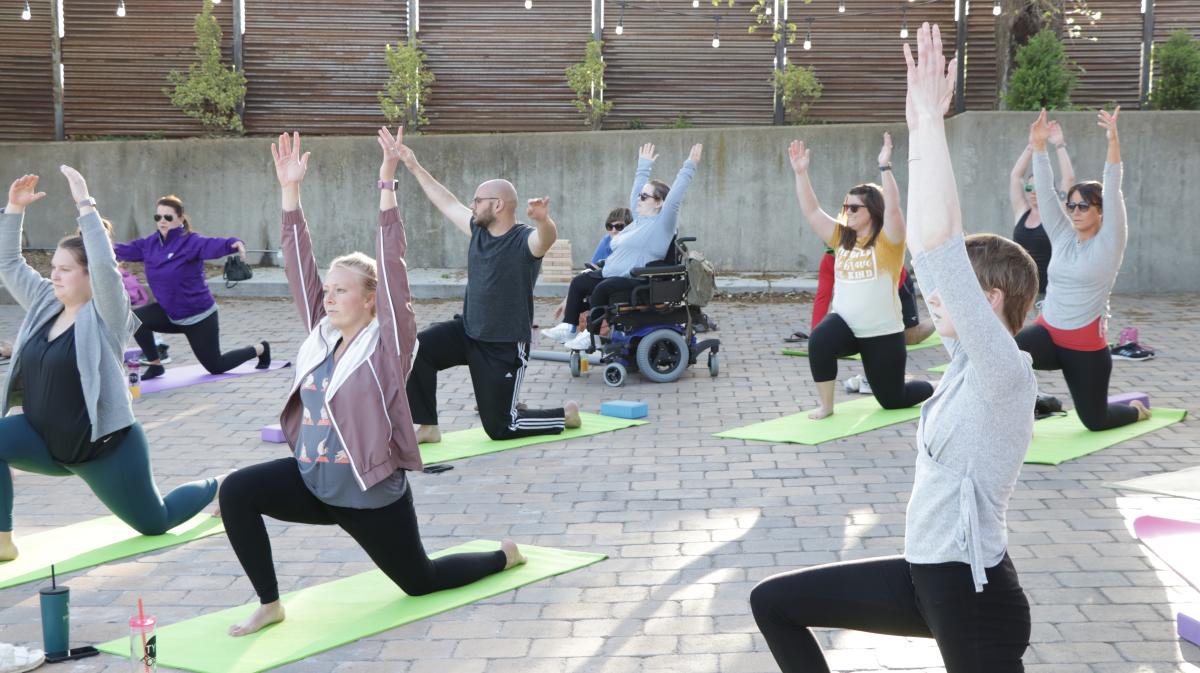 Topeka Yoga Network at The Foundry
Indian Bistro
There is no shortage of amazing Indian cuisine in the Top City, and now there is another new location! Indian Bistro is located on the west side of the city and serves up favorites like Tandoori, Vindaloo, and Tikki Masala. Known for their garlic naan, but also featuring 5 other styles of the unleavened baked bread, the bistro is getting rave reviews. The Rogan Josh comes highly recommended as something new to try, and consists of lamb, Indian spices, ginger, garlic, onion, and green peppers. 
New businesses and locations are popping up every day! Keep an eye out for a new Lilly Grace store in the Downtown area, Jefferson's bar and grill looks to open on the west side, and Topeka Dino Days will take place Spring 2022!