On what seemed like an ordinary day, we received some surprising news – the Mayor of New York was thinking about us. We get it, it happens. Seizing this unexpected moment, we teamed up with Kansas Tourism to launch an exclusive giveaway tailored for New Yorkers. The grand prize? An unforgettable, all-expense-paid vacation to Topeka and the scenic Sunflower State.
This getaway became a reality for Vivian and her friends, who quickly found themselves immersed in the capital city of Kansas for an entire weekend! Upon touch down, the group kicked off their adventure with a delightful lunch in downtown. As they put it, 'How can any weekend that starts with a s'mores milkshake be bad?' Their trip was packed with fantastic activities, leaving them wanting more time! Picking a favorite was nearly impossible, but the beautiful giraffes at the Topeka Zoo, especially Daisy, stole their hearts.
The Dierks Bentley concert turned Topeka into the dopest place ever, according to a random girl in the audience—and we're not saying that we disagree. Even Vivian claimed the concert secured a spot in her top 10 of all time, and that's saying something, considering she's seen Prince three times! Their climb to the top of the State Capitol Building was breathtaking, quite literally, and the Evel Knievel Museum turned them from skeptics into fans. Vivians literal dreams came true as she experienced the KC Jazz Legends at the Jayhawk Theatre. The only downside? Forgetting to grab a t-shirt featuring one of the Jayhawks on it! (Someone, send her one right now—no seriously.) Meeting Mayor Padilla at the Sauve Agave, a tequila tasting event, allowed them to geek out in their so-called "booze nerd tendencies."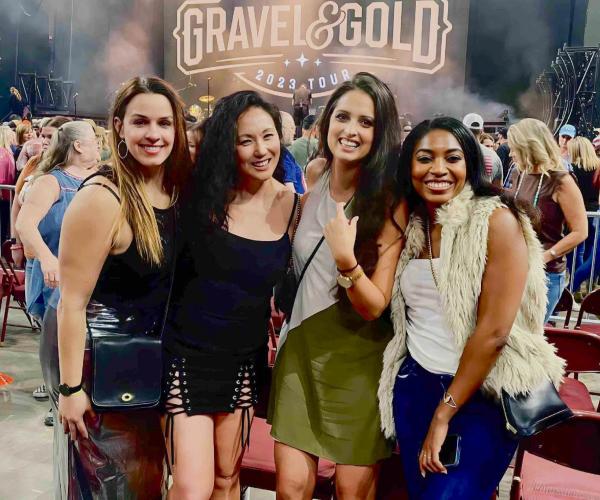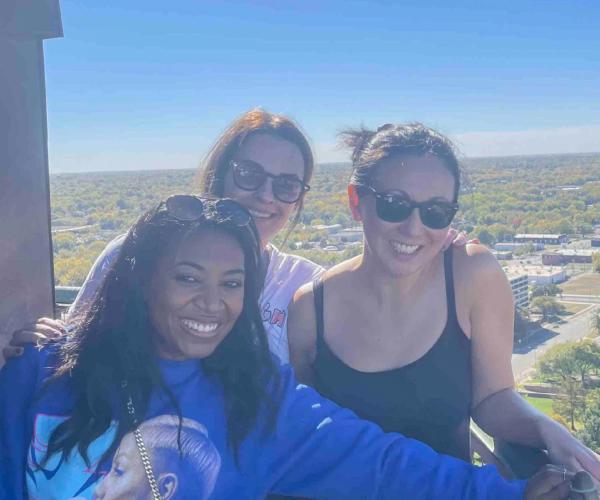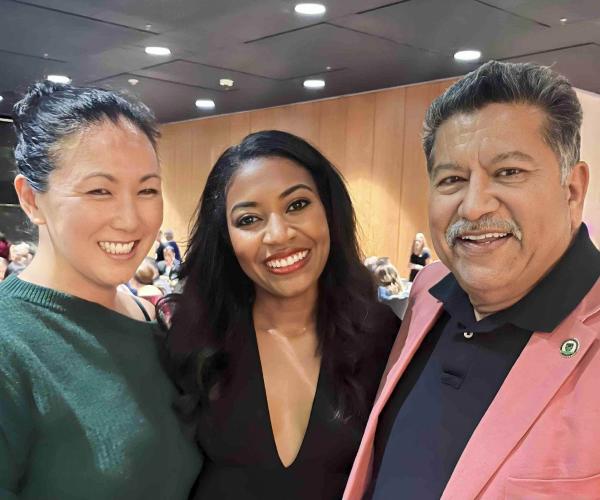 Speaking of indulging in some delicious drinks, the group couldn't get over the Salut Wine and Cocktail Lounge! Brew Bank also treated them to some fantastic beer selections and mouthwatering steak. Which local business kept calling them back? The Tee Box, not officially on the itinerary but visited twice, impressed them with its extensive whiskey selection. A special shoutout to The Knox, which was desperately needed after being terrified at the Nightmare on the Boulevard! Thankfully, a kind stranger held their hand through the haunted house—that's just how we do it in the Midwest. In addition to the incredible experiences, the Cyrus Hotel's spacious rooms, dreamy bathrooms, and comfortable beds provided the perfect retreat from the hustle of the Big Apple.
Topeka's community left a lasting impression on this group, who described the city as fun, friendly, accepting, and enthusiastic. From holding hands with strangers through Nightmare on the Boulevard to friendly encounters at various events, the people of Topeka made Vivian and her friends' visit truly special. Their gratitude knows no bounds for their curated experience. 'Topeka, you've left a mark on our hearts, and we can't wait to come back and create more memories in this charming city.'