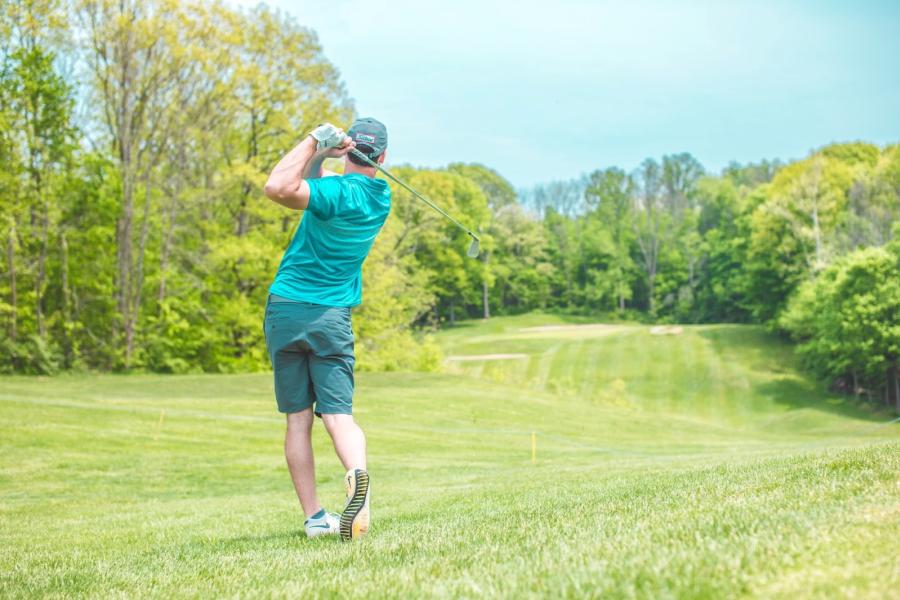 Photo by Courtney Cook on Unsplash
If you're planning on heading to Topeka any time soon for leisure or business, why not spend a morning on one of their most beautiful golf courses? 
Even if you're a local, rediscovering some of these natural
expanses with their stunning views could be just what you need for some relaxing time on a weekend or after work. 
Here are 5 of Topeka's courses to visit if you have a free, great-weather morning and are keen for a round, or even simply a family outing for a meal at the clubhouse while checking out the view! 
The Country Club has been a gathering place for the people for over a century, and the golf course retains that sense of community and loyalty. 
The layout was designed by world-renowned golf course architect Perry Maxwell, and is open year-round. 
Featuring smooth zoysia fairways, bent grass greens, and trees dotting the course make it a lovely natural setting as well as a challenging course to play. 
If you aren't careful on the 7th and 9th, you'll end up in the parking lot. Apart from that, every hole is surrounded by giant, old trees that make it feel as though you're playing in a wooded area. 
This par-70, 6357-yard course was designed in 1972 by Larry W. Flatt, with a few updates being made in more recent years by Craig Schreiner. 
As its name suggests, the golf course runs along the banks of Lake Shawnee, providing golfers with endless amazing views across the water. Catch it near sunset for some spectacular, photo-worthy sights! 
Gameplay is kept interesting with hills, sand traps, and a few holes with drastic elevation changes. Of course, going off course can also land you right in the lake, so you may want to come armed with a golf ball retriever for this one! 
Driving into Firekeeper Golf Course, you're greeted by a striking entrance featuring a design of flames. Firekeeper is an interesting course with some even more interesting history behind it. 
Designed by four-time PGA Tour victor Notah Begay III (the only full-blooded Native American on the PGA Tour), the course was opened in 20101, so it's one of the newer ones around. 
There was a lot of "walking the land" involved in the architecture of the course, which is important both from a golf perspective and in Native American culture, in which the connection with the land is considered vital. 
Interestingly, the first and sixth holes share a green. There's no signature hole, although the 18th has some interesting features that could make it a candidate! 
Players of all levels are welcome at Cypress Ridge, with their course being suitable for beginners, intermediates, and pros alike. 
Just over 6300 yards of lush rolling grass is extremely well-maintained. Pros may find this course to be slightly too short for their liking, but newbies and intermediates will enjoy the challenge. 
With scattered trees, nicely maintained cart pathways, and a variety of water and sand hazards, this 9-hole course is great for beginners. The greens are readable and easy to navigate. 
Although this course is open year-round, choose to play a round here on a clear summer's day or late in the afternoon for some lovely sunset sights. 
Conclusion 
Golfers, Topeka has some great course offerings and you'd miss out if you didn't get at least one round in while you're in the area.