It's the Weekend Update, Live from...Kansas!
It's beginning to look a lot like summer and you better believe that we have oodles of fun activities planned for you this entire season! Kick your summer off right with the phenomenal events happening this weekend in Topeka!
Shop the Top 5th Friday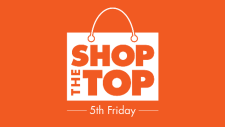 An extra Friday in the month means an extra time to get out and explore the fun retail in Topeka. This month is the kick-off of an exciting new event, Shop the Top Fifth Friday. Topeka is chalk full of some incredible local small businesses and local shopping centers for everyone to explore. Why not celebrate it?
For more information, click here.
The Explorers Club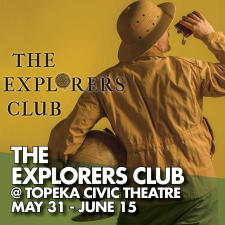 Yet another incredible show is opening at the Topeka Civic Theatre! Nell Benjamin's The Explorers Club transports us to London, 1879. The Explorers Club is in crisis: their acting president wants to admit a woman and their bartender is terrible. True, this female candidate is brilliant, beautiful and has discovered a legendary Lost City, but the decision to let in a woman could shake the very foundation of the British Empire, and how do you make such a decision without a decent drink?
Don't miss this show running May 31st to June 15th!
For more information about tickets and showtimes, click here.
Mulvane Art Fair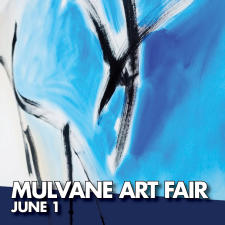 If you're looking for live music, delectable food and drink options and art from around the country, look no further! The Mulvane Art Fair is back for another year and is featuring over 80 artists using a variety of media from across the state, region and country. Last year's art fair featured artists from 14 different states - Colorado, Missouri, New Mexico, Nebraska, Alabama, Texas, Oklahoma, California, Kansas, Minnesota, Arizona, Pennsylvania, Iowa, and North Carolina.
The Mulvane Art Fair runs this Saturday and Sunday and is a can't miss event each year!
For more information, click here.
Serious Fun Mud Run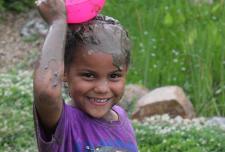 What is a better way to start your summer than getting out and getting active? The Kansas Children's Discovery Center is having their 5th Annual Serious Fun Mud Run and you are invited! The ¼ mile course features fantastic obstacles that will send children and adults on a journey like no other.
The Discovery Center believes in the importance of people of all ages exploring the outdoors and getting messy in the process! Come enjoy the mess this Sunday, you won't regret it!
For more information on registration and start times, click here.
Get out and enjoy this weekend! You know you want to!