Shopping Local with Topeka's Favorite Locally Woman-Owned Businesses

With Topeka's population of female entrepreneurs on the rise,  we're spotlighting the seven local, woman-owned boutiques that you need to add to your next shopping trip in #TopCity.
ALSO READ: FEEDING THE FOODIE - MAKE A VISIT TO SNACK CITY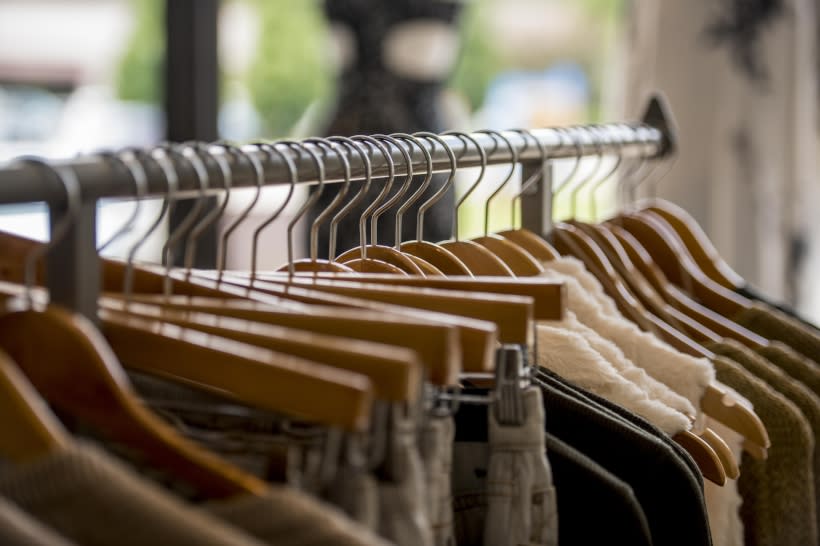 921 S Kansas Ave, Downtown Topeka
Owner: Ashley Dassinger-Carson
Ash Boutique opened at a new location in 2020 in Downtown Topeka. Ash offers a range of moderately priced merchandise to high-end designer brands. Ash has a mixture of casual clothing, plus dresses fit for a trendy party or a night out on the town. All merchandise is hand-selected by the owner and ordered in limited quantities, so each garment is special and unique to you.
Check out the in-store merchandise, then head over to Ash's website to shop its online selection.
2900 SW Oakley Ave, Brookwood Shopping Center
Owner: Stephanie Stromgren
Prairie Trading Company is so much more than a consignment boutique. The store offers new and gently used brand-named clothing for both women and men. Owner Stephanie Stromgren doesn't adhere to a certain look or style that appeal to one age group or type of person. Her product is eclectic and always flawless. In fact, to ensure her customers nothing but quality, Stephanie is very selective of what she buys – a note to all potential sellers.
Prairie Trading Co also offers purses, jewelry, shoes as well as home décor and furniture section.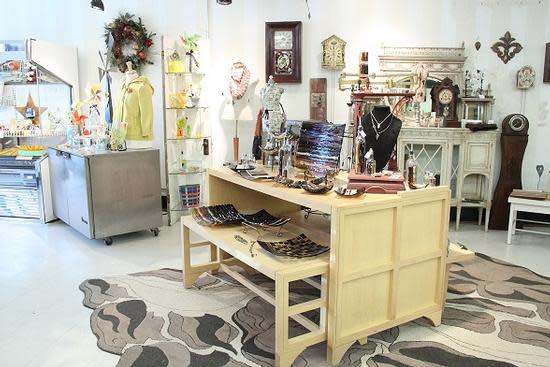 506 SW 10th Ave
Owner: Kymm Hughes
Located in Downtown Topeka, this art boutique features custom glass fused artwork in all forms. From jewelry to kitchenware, the art can be found in functional and display forms. Each piece is one-of-a-kind and handmade on site. You can also book classes, parties, and even request/order custom pieces. 20+ years in the making, Prairie Glass Studio has been offering these amazing glass pieces to one and all. Make sure to stop in and see the month's featured pieces from themed holiday decor to Kansas themed sunflowers pieces perfect for gifting!
Brookwood Shopping Center, 2841 SW 29th St
Owner: Kelly Schuster
Searching for that special touch of elegance? The perfect statement piece for your kitchen or bath? That stand-out gift such as a signature aroma or fragrance? For specialty gifts or must-have home accessories, look no further. Specializing in linens and home decor, the boutique also offers baby gifts, artwork, fragrances, bath and body products, as well as personalized touches such as monogramming and complimentary gift-wrapping. 
Owner Kelly Schuster guarantees her customers nothing but quality product, especially when it comes to the shop's essential offerings such as bath and body. Some name items include fragrance and toiletry collections from Crabtree & Evelyn, Thymes Frasier Fir, Claire Burke, Beekman Brothers, Inis and Zum Bar. 

NOTO
Owner: Jenny Torrence
Located in the heart of Topeka's NOTO Arts District, Pinkadilly is a hip little boutique that offers its customers a unique selection of gifts, clothing, jewelry, home accessories and other novelties. Some unique features include that it carries plus size labels (including its apparel by The Home T.) and some sweet Topeka Pride merchandise. Pinkadilly is proud to call NOTO home and further promotes the area with various forms of NOTO branded merchandise. 
Maricel's Boutique
729 1/2 S Kansas Ave
Owner: Maricel
Maricel's Boutique is a woman's clothing store located in Downtown Topeka, where women can get the hottest styles and colors at an affordable price.  You'll find the latest styles of dresses, tops, stylish handbags, jewelry items or other accessories to compliment your style. Choose from stunning, colors, prints and designs to suit your inner-fashionista.
For even more great shopping opportunities, check out some of Topeka's other local retailers!