History Buff
Explore how Topeka, Kansas has repeatedly found itself at the Crossroads of Freedom. Watch:


Produced by Heartland Visioning
---
One Day:
Just one day to soak up as much Topeka knowledge as possible?
Start your day in historic Downtown with breakfast and coffee at Juli's.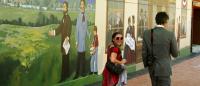 Constitution Hall, currently under renovation in Downtown Topeka, was the original home of the Free State legislature.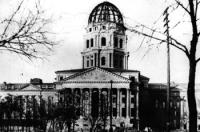 Next, head to the Kansas State Capitol (tours weekdays) and take in some of the most important public art in the nation. The restoration of the Kansas statehouse has garnered international attention. 
The Ritchie House, one of Topeka's oldest homes, was a stop on the Underground Railroad.
Grab some lunch at Holiday Cafe.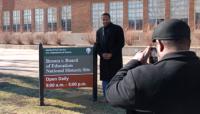 The struggle for Civil Rights returned to Topeka as its residents were among plaintiffs in the national case that lead to the abolition of "separate but equal" in American schools. Today, the Brown v. Board of Education National Historic Site is an interactive museum explaining the history of the day, and the role of courageous Topekans.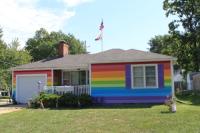 The fight for equality continues. And Topeka continues to have a role. Equality House is a symbol of pride for the LGBTQ community across the country and beyond. An operations center of Planting Peace, an international non-profit, the Equality House can be toured and features traveling exhibits.
Enjoy dinner at award-winning Blind Tiger Brewery & Restaurant.
Three Days:
Got three days? Add these great places to your list:
Charles Curtis House Museum
1101 SW Topeka Blvd. 785.357.1371
Tours: Saturdays 11 a.m. to 3 p.m. and by appointment.
Admission is charged
Tour the former home of Charles Curtis, the only Vice President of Native American descent. Marvel in the intricate decor and memorabilia from Curtis' political career.
Combat Air Museum
7016 SE Forbes Ave. 785.862.3303
Hours: March to December 9 a.m. to 4:30 p.m. Monday - Saturday
Admission is charged
See more than 30 military aircraft, from WWI to the present day, in addition to aircraft engines, artifacts and dioramas. Don't miss the flight simulator!
Great Overland Station
701 N. Kansas Ave. 785.232.5533
Hours: Tuesday-Saturday 10 a.m. to 4 p.m., Sunday 1-4 p.m.
Admission is charged
Formerly home to the Union Pacific Railroad Station, this museum brings Topeka's railroad heritage to life through guided tours, photographs, special exhibits and events. The annual Railroad Festival is held in July.
Holley Museum of Military History
420 SE 6th 785.272.6204
Hours: 10 a.m. to 8 p.m. daily.
No admission is charged
Located inside the Ramada Convention Center Downtown, witness a 4,000-piece military collection of dioramas, models and artifacts from the Civil War through the Persian Gulf War.
Kansas Museum of History
6425 SW 6th 785.272.8681
Hours: Tuesday-Saturday 9 a.m. to 5 p.m., Sunday 1-5 p.m.
Admission is charged
Learn about colorful characters and everyday folks from Kansas' past. See a full-sized Cheyenne tipi, covered wagon, 1950s diner and an 1880s locomotive.
Museum of the Kansas National Guard
6700 SW Topeka Blvd. 785.862.1020
Hours: Tuesday-Saturday 10 a.m. to 4 p.m.
No admission is charged
Don't miss artifacts, equipment and materials from the history of the Kansas National Guard and 35th Division. Includes 30 outdoor exhibits, more than 100 indoor exhibits, a research library and photo archive.
Topeka Cemetery
1601 E. 10th Ave. 785.233.4132
Office Hours: Monday-Friday 8 a.m. to 4:30 p.m. Saturday mornings by appointment.
No admission is charged
Topeka Cemetery is the final resting place of many notable Topekans, including founder Cyrus K. Holliday, Col. John Ritchie and others. There are several monuments and memorials at the cemetery commemorating local historical events.
Topeka and Shawnee County Public Library Topeka Room
1515 SW 10th Ave. 785.580.4400
Hours: Monday-Friday 9 a.m. to 9 p.m.; Saturday 9 a.m. to 6 p.m.; Sunday noon to 9 p.m.
No admission is charged
If genealogy research has brought you to Topeka, you can't miss the Topeka Room at the public library. There are more than 170,000 obituaries indexed from Topeka newspapers, 1906 to the present, maps and much more.
Washburn University and Mabee Library
1700 SW College Ave. 785.670.1010
Hours: Varied depending on if school is in session. Check the Mabee website.
No admission is charged
Washburn was founded as Lincoln College in 1865. From inception, students of all races and genders were admitted and studied together. In its earliest days, Union veterans were allowed to study at no charge. Today's campus is 120 acres donated by Col. John Ritchie.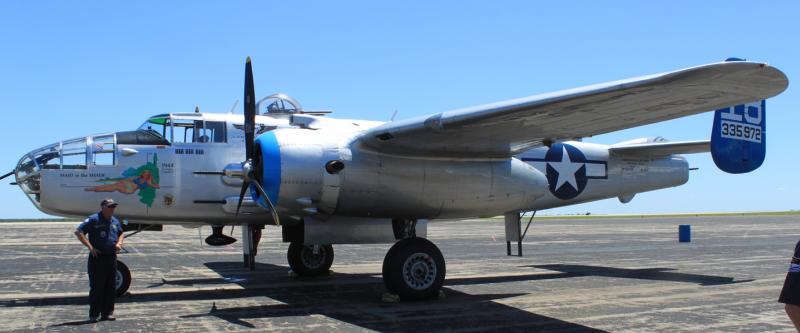 Day One Details: 
Constitution Hall
429 S. Kansas Ave. 785.250.8228
Hours: By appointment
No admission is charged

The Free State Capitol of Kansas Territory. Constitution Hall served as the statehouse from 1863-1869. It also served as Quartermaster's Depot on the Jim Lane Trail, a crucial base of operations for the Underground Railroad. An exterior mural explains the story. 
Kansas State Capitol 
300 W 10th St. 785.296.3966
Hours: Monday-Friday, 8 a.m. to 5:30 p.m.
Beautifully restored, the Kansas State Capitol features a 296-step tour that allows you get a bird's eye view of the city from the dome's exterior. The building's interior features dozens of gorgeous public art pieces.
Brown v. Board of Education National Historic Site
1515 SE Monroe St. 785.354.4273
Hours: 9 a.m. to 5 p.m. daily.
No admission is charged
Gain an understanding of the role this 1954 Supreme Court decision played in the Civil Rights Movement. This interactive, experiential museum is located inside the historic Monroe Elementary School.

Col. John and Mary Richie House
1116 SE Madison 785.234.6097
Hours: Walk-in tours Monday & Wednesday 10 a.m. and 2 p.m.and by appointment.
No admission is charged
Next to the original Ritchie House is an education center. The site is operated by the Shawnee County Historical Society and represents the legacy of Topeka's founders, who believed equality.
Equality House
1200 SW Orleans St. info@plantingpeace.org
Hours: Varied
No admission is charged.
Since 2013, Equality House has been a symbol of peace, compassion and equality. A symbol for the LGBTQ community, it is a museum and operations center for Planting Peace, an international non-profit that works in several areas related to children's health, environmental preservation and equality.