Restaurant Guide
Want to experience the best local flavor at Topeka eateries, but you're not sure where to start? Let us help you find just the right dining spot for your taste. No matter what you're looking for, you can dine like a local with the recommendations in our Restaurant Guide below.
Bakeries & Cafes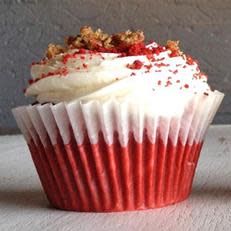 Discover world-renowned coffee, which earned PT's Coffee Roasting Co. Roast Magazine's 2009 Roaster of the Year designation. Locals recommend the caffe latte and black forest mocha. Billy Vanilly offers gourmet cupcakes with 25 flavors in rotation, and Mad Eliza's Cakes and Confections serves cupcakes, cookies, cheesecakes, cinnamon rolls and more. The maple-bacon cupcakes and cream cheese-filled chocolate chip cookies are highly recommended. Locally known for its friendly baristas, Blackbird Espresso Bar and Bistro not only serves coffee, but also beer and a vegan-friendly menu. 
Pizza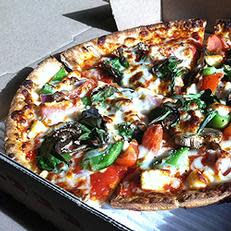 Don't miss the soft, buttery garlic rolls and full service bar at LaRocca's Pizza. Enjoy authentic "Big Apple"-style pizza at AJ's New York Pizzeria. Try a unique slice, like the grilled cheese or the hot wing pie. Create your own winning combination with your choice of sauce, meat, veggies and cheese on a 10-inch pizza at College Hill Pizza Pub. With gluten-free crust options and a long list of fresh ingredients, everyone can get exactly what they want. Locally voted the best pizza year after year, Glory Days has both traditional and unique flavors, such as the baked potato pizza. For gourmet pizzas baked on stone, don't miss Via's Pizza & More or its signature Chicago-style deep dish called the Proffondo.
BBQ
With a slogan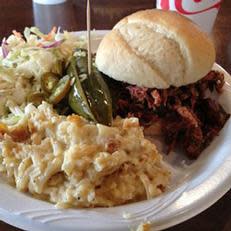 like "horrifying vegetarians since 1995," you know that Boss Hawg's Barbeque means business. Despite having won numerous awards, the food truly speaks for itself. Featuring amazing lunches and Saturday morning breakfasts, the locals advise that you arrive early at Henry's Grill at Topeka Harley Davison because "when it's gone, it's gone!" And speaking of rave reviews, Lonnie Q's has a fiercely loyal local following, and Lonnie's famous cheesy taters are worth the trip alone.
Bar & Grills
For excellent eats while enjoying the big game, 
Jeremiah Bullfrog's has great food and more TVs than Best Buy. Try the tiger wings while you watch the big game. Gage Bowl Bar & Grill offers a menu full of not-your-typical bowling alley fare, from freshly made pizzas to chicken fried steak dinners. Find traditional Irish meals and specialty drinks in a "Cheers" like atmosphere at The Celtic Fox. Locals recommend the shepherd's pie, Reuben sandwich and the Irish stew.
Mexican

Locals rave about the authenticity of the dishes, such as the molcajete and borrego, and the stellar service at Casa Ramos. A bright, cheerful atmosphere awaits at Tacos El Mexicano, where el pastor tacos are recommended, and at Las Fuentes Restaurant & Cantina, where the steak and fajitas are popular choices.
International
Asian Cafe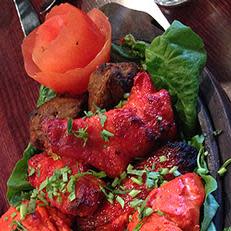 serves a variety of Chinese, Korean, Japanese and Thai food, with fantastic lunch combinations. Kiku Steakhouse of Japan provides a side of entertainment as meals are cooked at your table. Locals say this is the best place for sushi. Oriental Express offers classic Chinese, Japanese and Korean dishes. Try the Galbi - Korean BBQ short ribs. Find authentic North Indian cuisine, including grilled bread, lentils, vegetables and spiced marinated meats at Monsoon Indian Grill. Try something new at Tuptim Thai, where any dish can be customized to your spice level: mild, medium hot or Thai hot. Don't miss the money bags appetizer!
Burgers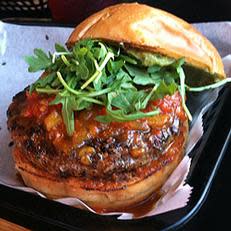 Burger aficionados unite at The Burger Stand, where gourmet burgers - including vegetarian - and fries reign supreme. Try the smoke burger with truffle or sweet potato fries. Henry T's Bar and Grill offers a range of burgers and toppings, including vegetarian options and gluten-free bread. Behind a unique name and unassuming location, Prize Package has been serving affordable burgers carry-out style - from its current location since 1964. Call ahead to reduce your wait time. Bobo's Drive-In, another Topeka burger tradition, is equally famous for its onion rings, apple pie and its appearance on the Food Network's "Diners, Drive-ins and Dives." The Pad's tried and true burgers are offered half price from 3-9 p.m. on Mondays. Annie's Place kicks its burgers up a notch with a homemade bun. Try the bleu cheese and bacon or the Alouette burgers.
Breakfast

There's good reason to get out of bed with the ample menu, unbeatable food and friendly service at Hanover Pancake House. Try the cinnamon roll French toast. Banjo's Cafe serves generous portions of home-style cooking and offers an all-day breakfast menu. On Saturdays, enjoy breakfast with a Mexican flair at Cafe Holliday, or treat yourself to Sunday brunch at Blue Moose Bar and Grill, where an upscale breakfast buffet pairs with signature dishes from their evening menu.
Steak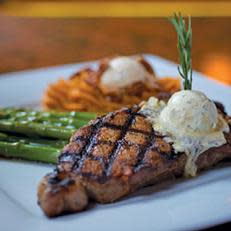 Blind Tiger Brewery & Restaurant, known for its award-winning microbrewery, also serves a mean steak, promising fresh, never frozen, cuts ranging in size from 6 to 16 oz. Not only are the steaks amazing at North Star Steakhouse, but you'll get yours free (up to $14.99) on the day of your birthday, with proper ID. If your birthday falls on Sunday or Monday - when the restaurant is closed - it will be honored on Tuesday. North Star also makes a mean gravy that many locals like to use as dip for their fries.
Upscale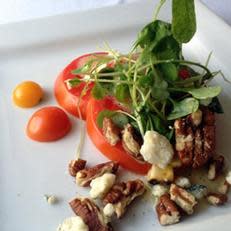 Indulge in sophistication with dinner at the RowHouse. The ever-chainging prix fixe menu serves up a multi-course meal in a renovated 1876 rowhouse. For classic French cuisine in an elegant setting, Chez Yasu offers a delicious menu for lunch and dinner. Try the boeuf bourguignon or a seafood special like Chilean sea bass.
Sweet Treats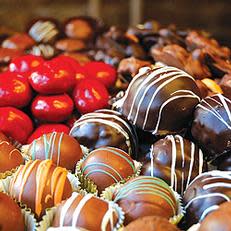 Marvel at handmade chocolate, caramel and confections at Hazel Hill Chocolate Traditions, and watch them while they work. Treat yourself to Orange Leaf's decadent and fruit-based yogurt flavors topped with all of the nuts, candy, fresh fruit and exotic flavored syrups you can handle. Step back in time with an old-fashioned soda fountain treat from Old Prairie Town's Potwin Drug Store. Try the Green River drink and the Brown Bread ice cream. Get your Brown Bread flavor fix in custard form at G's Frozen Custard and Yogurt. G's may be one of the best kept secrets in town.
Off The Beaten Path
Feast on a delectable dinner and enjoy the latest comedy, drama or musical production at Topeka Civic Theatre & Academy. If you're looking for a quiet spot to unwind, check out Madison Street Diner inside the Ramada, the Falling Water Grille & Water's Edge Lounge at the Capitol Plaza Hotel or the Landmark Grill at Ramada West. Try something new at Tequila's Mexican Restaurant & Bar, featuring a mouthwatering weekday lunch buffet. Tempt your palate with one of three delicious restaurants at Prairie Band Casino & Resort. The Longhouse Buffet serves all your favorites for breakfast, lunch or dinner. Three Fires Steakhouse & Bar offers a large selection of steaks, seafood and pasta, with an incredible dessert menu too. For a quick bite, stop by the Buffalo Grill. Get breakfast made to order until 10:30 a.m. or enjoy the lunch and dinner buffet at Golden Eagle Casino.