Topeka es un centro de diversidad que está creciendo y tiene una amplia gama de comida de diferentes culturas. Saborea de todo, desde el clásico restaurante americano hasta ricos platos tailandeses, desde el sushi japonés hasta la cocina francesa, o desde recetas rusas hasta los favoritos platos mexicanos auténticos. Topeka sirve bocaditos de todas partes del mundo.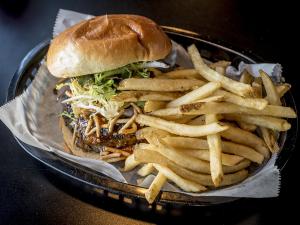 Cuando estás planeando qué comidas vas a comer durante tu visita a Topeka, no te olvides de la barbacoa galardonada de Boss Hawg's BBQ. Boss Hawg's está abierto tanto para el almuerzo como para la cena y también ofrece comidas para eventos. Si quieres la clásica hamburguesa con papas fritas, no busques más allá de The Burger Stand, que le da un toque gourmet a una comida favorita.
Topeka también está bien versado en otro plato culinario predilecto; la Pizza. Visita AJ's New York Pizzería para probar "Little Italy" o Glory Days para una pizza local favorita y premiada. Si estás buscando una pizza no tan común, visita el Pizza Pub, que queda por College Hill, para darle un giro único a todas tus recetas favoritas.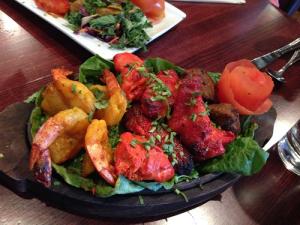 Si buscas algo más exótico, Topeka tiene lo que necesitas. Para saborear la comida tailandesa, disfruta de Tuptim Thai, los lugareños dicen que es el mejor tailandés de los alrededores. Kiku Steakhouse de Japón es otro de los lugares favoritos locales, donde la comida esta hecha frente a ti sobre una parrillada hibachi. Para la comida india, Monsoon Indian Grill es el mejor destino. Puedes probar carnes deliciosamente marinadas con pan a la parrilla y lentejas.
Para una noche de sofisticación, ve al restaurante RowHouse. Disfruta de una comida de varios platos en un menú preparado por un maestro chef. Chez Yasu, un elegante restaurante francés, te hará decir bon appetit antes de que te puedas comer el primer bocado. Si te gusta la comida italiana, deléitate en Paisano's Ristorante para probar las salsas caseras y la lasaña de 15 capas.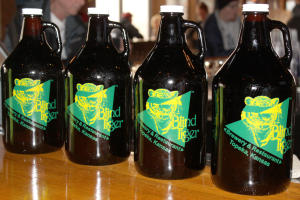 Si toda esta comida deliciosa te está poniendo sediento, Top City también puede resolver eso. Topeka está poniendo rápidamente a Kansas en el mapa de cervezas artesanales y vinos hechos localmente. El laureado Blind Tiger Brewery & Restaurant tiene 12 cervezas artesanales de barril con un bar de servicio completo. Lleva a tu familia a comer o visita el bar con tus amigos en esta gran cervecería ganadora de la copa mundial de la cerveza. Norseman Brewing Co. no es tu cervecería normal. Definido como un cuarto tap, siéntete libre de traer tu propia comida o disfrutar de la comida de un camión de comida local, con varias cervezas siempre al alcance y varias otras cervezas rotativas, puedes encontrar tu sabor en Norsemen Brewing Co. Otra cervecería estilo cuarto tap que siempre es un destino recurrente es Happy Basset Brewing Co. Con múltiples de estilos de cerveza artesanal y un bar completo, hay algo para que todos disfruten.
La escena del vino también está madurando en Topeka. Con cuatro bodegas en el área, definitivamente hay un vino que se adapta a tu gusto. En la bodega Glacier's Edge, puedes disfrutar de pizza cocinada a la piedra mientras degustas muchos de sus vinos locales. Durante el verano, puedes disfrutar de un recorrido por la viña para ver dónde se cultivan sus uvas. Crooked Post Winery es una bodega de inspiración italiana, con uvas cultivadas orgánicamente. Prairie Fire Winery es una operación de "tierra a vidrio", con cada paso del proceso realizado en el sitio. Si no puedes ir a la bodega, acércate a The Local Depot, en el centro comercial Brookwood, que sirve como su sala de degustación y tienda fuera del sitio. ¿Buscas un poco de historia con tu degustación de vinos? Visita el Matrot Castle, una sala de degustación de vinos para Davenport Winery, otro vino producido localmente. En Matrot Castle, puedes disfrutar del vino mientras aprendes sobre la historia del vino de contrabando que se hizo en la bodega durante la prohibición.
Cocina americana
Panaderías y Cafés
Bar y Parrillada
Parrillada barbacoa
Carnicería
Bar y Cuartos tap
Requiere reserva 
Dulces
Comida internacional
Comida italiana y pizza
Música en vivo
Comida mexicana