You've read what we have to say about Topeka. Now, learn what locals and visitors love about the Capital City! Discover a little about Topeka from the eyes of travelers and locals who what to show you their Top City experience. Hear from four people you will want to meet and/or travel with the next time you are in the city. From nights on the town to events you won't want to miss, their stories are just a glimpse into the full Topeka experience. Visit Studio 62, Downtown Topeka murals, Fiesta, and The Boobie Trap Bar below!
Nightlife
Amber Hulet, 45, is an avid Radkey fan from Cameron, MO, and made the trip to Topeka to catch the band perform at one of Topeka's legendary bars. The Boobie Trap is a local favorite known for exciting live entertainment featuring bands and a bevy of bar festivities! Discover live music all over Topeka and maybe catch Amber at a show at the Trap.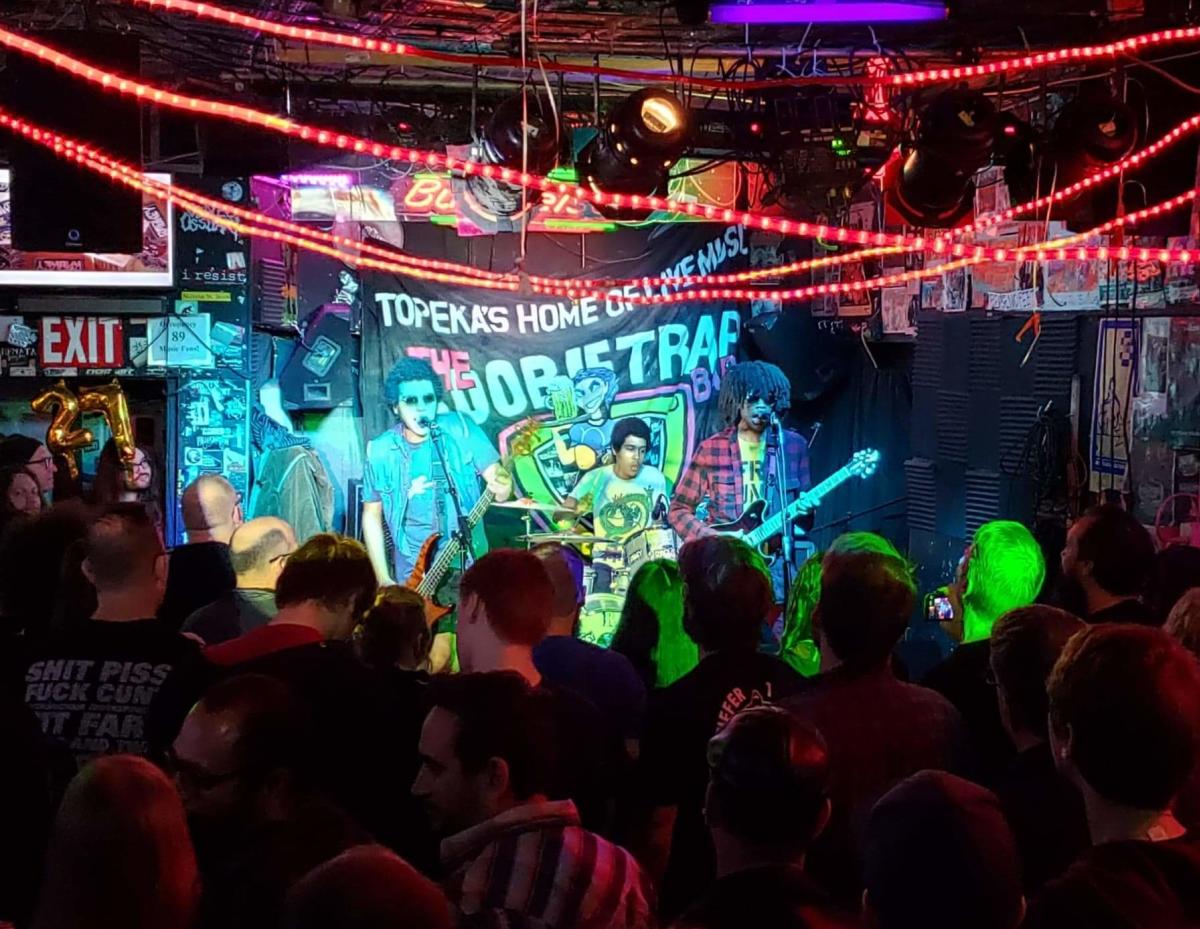 (Photo courtesy of Amber Hulet, @lovedamaybe)
Hit The Stage
Local Alex Castaneda, 27, is a well-known drag performer and headliner in Topeka. The drag persona Claire St. Claire comes alive in this photo taken at Studio 62 Art Bar in NOTO Arts and Entertainment District. According to Claire, this night was one of the last drag shows in Topeka before they closed due to the Pandemic. Once live performances begin to return, be sure to visit the NOTO Arts and Entertainment District to watch Claire St. Claire perform at Studio 62 Art Bar.
Recommendations from Claire St. Claire for first-timers to Topeka : "If someone asked me where to hang out in Topeka, I'd suggest: Studio 62 Art Bar - for a fabulous night of art and drag queens. Also, if you like plays and musicals, I recommend visiting Topeka Civic Theatre. And, The Burger Stand is a fun place for people who like good food, tasty drinks, karaoke and other fun and games."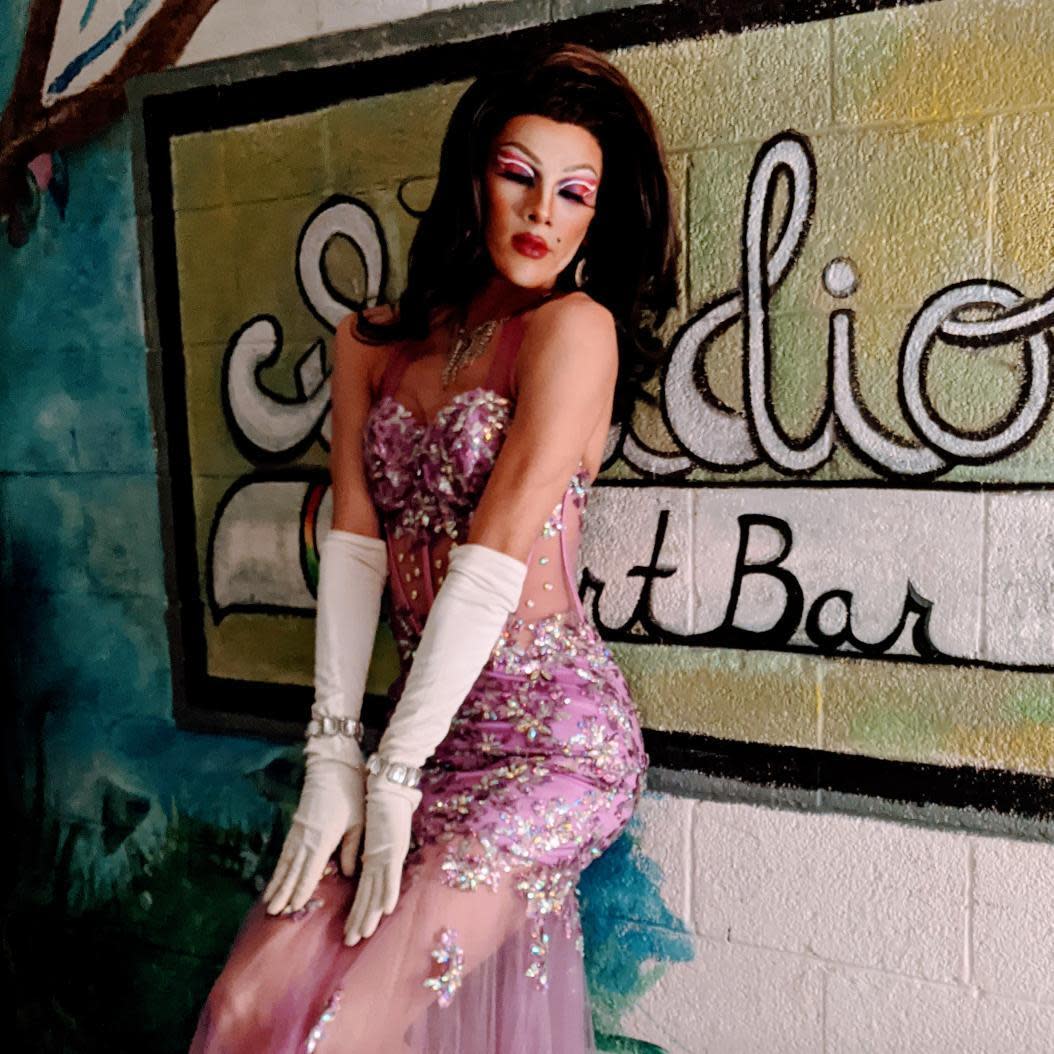 (Photo courtesy of Claire St. Claire, @claire.st.claire)
Art City
The very adorable and photogenic Emily Harvey is seen here posing in front of a Downtown Topeka mural. The eight year-old from Madison, Mississippi was in Topeka visiting family when she posted this pic. Interestingly enough, at the time of this photo Emily was looking for a place to pose for a virtual fashion show she was taking part in, the LA Kidz Strike a Pose fashion show. When her aunt, a Topeka native, suggested Downtown Topeka, little Emily was quick to gravitate toward this Wizard of Oz inspired mural, located across the street from the Topeka Performing Arts Center. The mural was brought to life by local artist Jennifer Bohlander; this project was sponsored by The Kansas Ballet Company and Capitol Federal.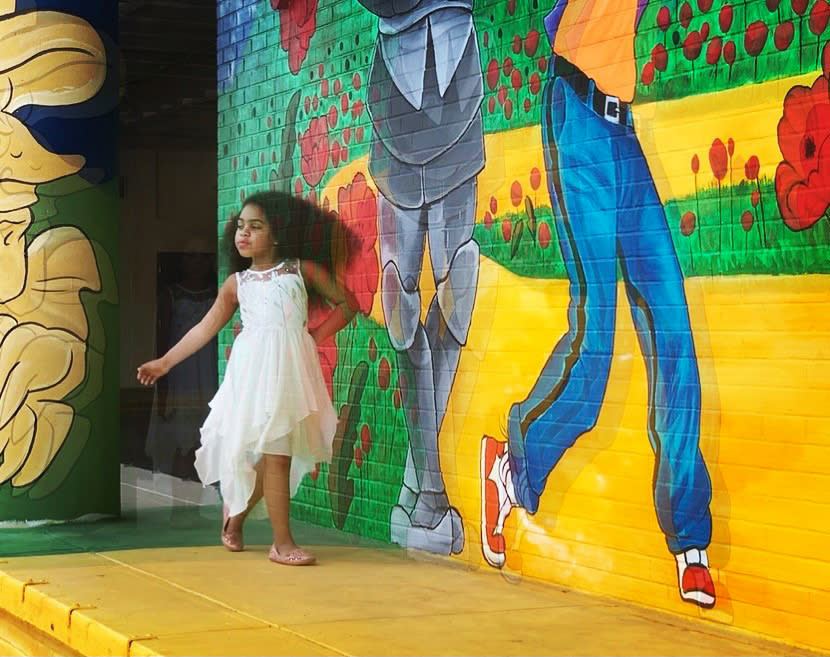 (Photo courtesy of Emily Harvey, @emharvey08)
Celebrate Culture
Kyle Batson, 36, is originally from Wichita but considers himself a digital nomad, traveling around the country in a custom camper van taking photos and working full time as a user experience designer. This image was taken at the 2018 Fiesta Mexicana, an annual fundraiser and festival that takes place at Our Lady of Guadalupe Church. As one of Kyle's favorite events in Topeka, he always tries to make it back for the Fiesta when he is able. As Kyle puts it, "It's a vibrant outdoor event where everyone is having a good time and enjoying good food. I enjoy the challenge of trying to capture the energy and experience of the event in photographs."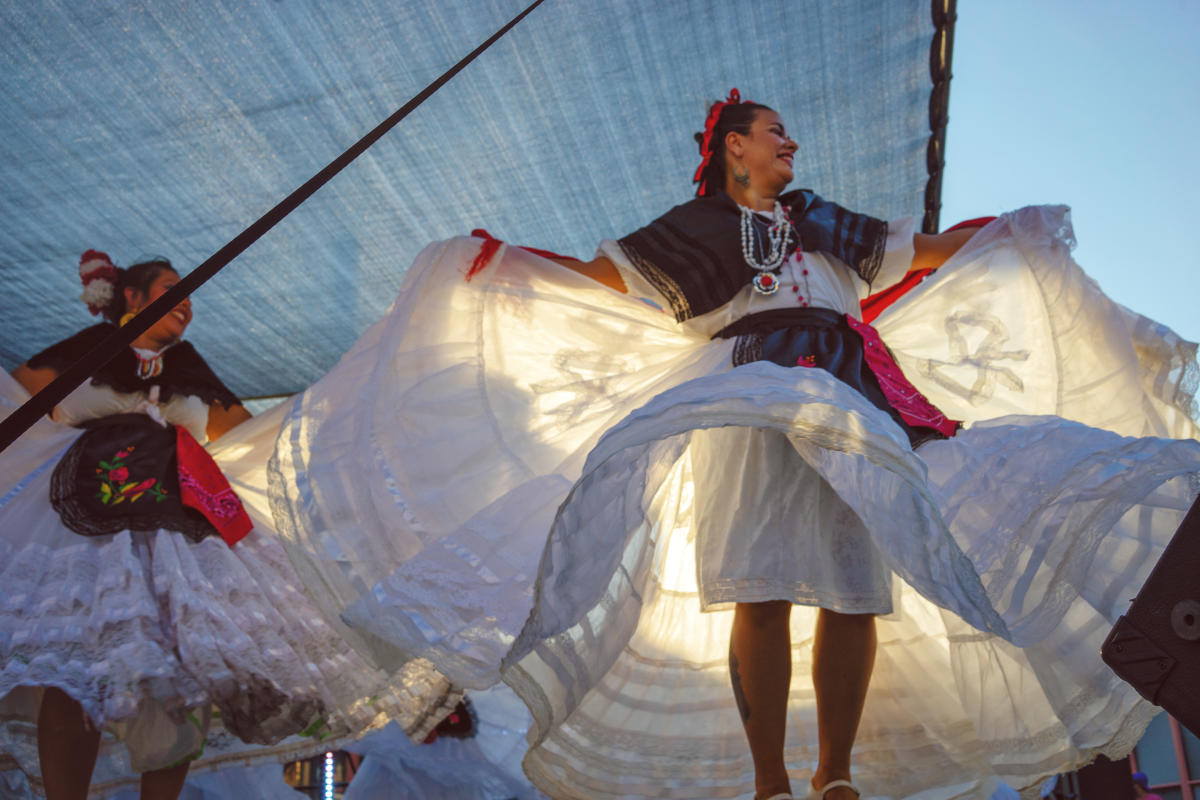 (Photo courtesy of Kyle Batson, @kylebatsonphoto)
Discover visitor & local photos on our Instagram page and discover Topeka through the eyes of photographers, travelers, dreamers, and creators. Follow us >>