DOWNTOWN 
Newly revitalized, Topeka's historic downtown has enjoyed over $150M in private and public investment over the past ten years. Downtown Topeka is now home to dynamic restaurants, retail, entertainment, bars and more. Featuring the Kansas Statehouse, thousands of visitors explore the grounds of the capitol building and then walk to nearby Kansas Avenue. The avenue is anchored by Evergy Plaza, a central plaza offering free live concerts and a splashpad that turns into a dynamic water and light show each evening. The show goes on, with some of the nation's top performers at the Jayhawk Theater and the Topeka Performing Arts Center.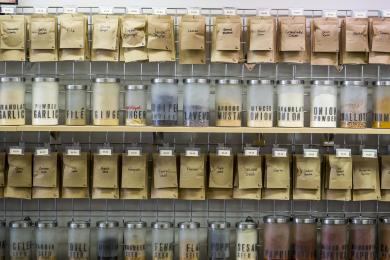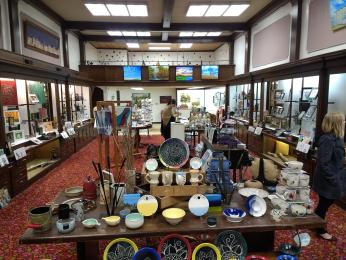 Dining is never a problem downtown. International dining options including the state's finest Mediterranean restaurant Olive Café, Los Mandilles Rojos or Globe Indian Cuisine. Fine diners will enjoy the White Linen, the Weather Room, or Luis' Place, and you can have some fun at the Pennant, a retro bowling and bar-cade restaurant, or the Tee-Box which features PGA Golf simulators. If you are looking for a place to unwind, the Brew Bank provides a self-serve experience, and the Knox provides a high-end speakeasy to grab a night cap. Be sure to stop by our local retailers. Hazel Hill Chocolates, Cashmere Popcorn, Moburt's Spices, and Absolute Designs by Brenda offer something different for all your needs. Finally, art and design are thriving downtown thanks to businesses like Prairie Glass Studio, Leaping Llamas and Warehouse 414. If it sounds like a lot going on downtown, that's because there is!
WESTBORO MART 
Westboro Mart is one of the oldest shopping centers in Topeka.  Featuring stunning Mission and Spanish Colonial Revival architecture inspired by the Country Club Plaza in Kansas City, this center offers a variety of retail experiences.  Enjoy a drink at Salut, a premier wine and cocktail lounge or enjoy floral designs by Porterfield's Flowers. Redesigning your home's interior or just in the market for new furnishings? Stop by SOHO Interiors for an eclectic array of furniture and home decor.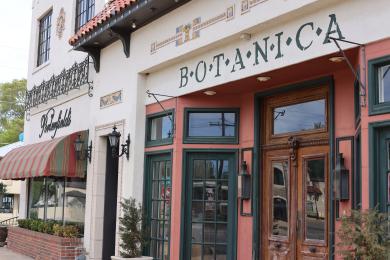 NOTO ARTS DISTRICT 
The NOTO Arts District is the center of Topeka's arts community. Known for its murals, galleries, and retailers, the district boasts over 40 murals and outdoor sculptures, and features live performances at Redbud Park. The area also boasts dozens of local retailers.  Discover your new favorite book at Round Table Bookstore, a vintage find at Two Days Market, or tap into the metaphysical by purchasing a crystal or two at Enchanting Earth!