If you've got an eye for art, you've come to the right place! Showcasing the best local, regional, and national talent, Topeka has numerous museums and galleries featuring sculpture, painting, photography, mixed-media and fine art of all kinds. Read on and peruse the many art opportunities to be found in the Capital City. 
ALSO READ: Plan Your Romantic Getaway in Topeka, KS

Murals 
Beautiful murals can be found throughout the Capital City, but if you're on the hunt be sure to make stops at the following: the NOTO Arts and Entertainment District, Downtown Topeka, the Great Mural Wall of Topeka, the Kansas State Capitol Building, Our Lady of Guadalupe Catholic Church, the Brown V. Board Mural, the Topeka Police Department Mural and the many murals located in the Oakland community. 

Mulvane Art Museum 
Visit the Mulvane Art Museum, one of the oldest accredited art museums west of the Mississippi River, for a constantly changing mix of guest exhibitions and in-house collections. While international in scope, the museum's collection emphasizes the works of artists in Kansas and the Midwest. The Mulvane welcomes art lovers of all ages to visit the ArtLab, a free hands-on art activity center. The Mulvane Art Museum is located on the Washburn University campus, attached to Garvey Fine Arts Center.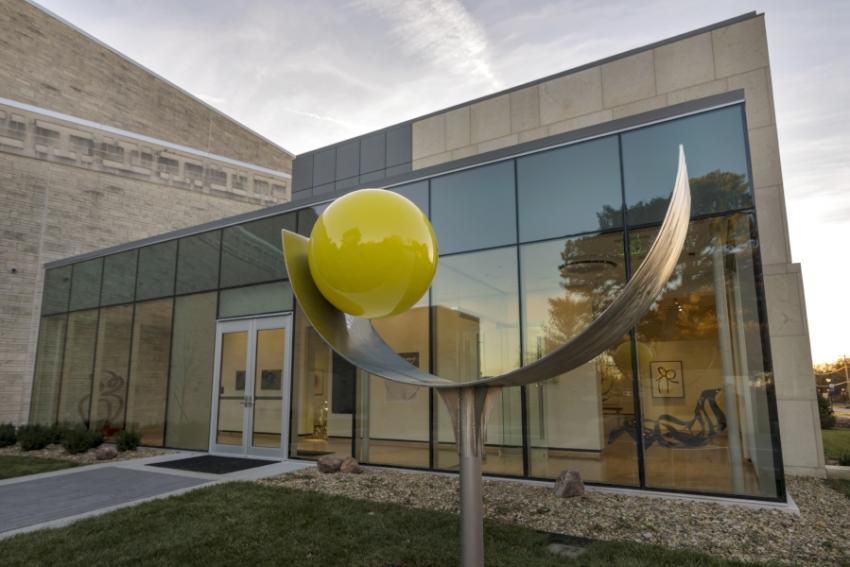 Rita Blitt Art Gallery and Sculpture Garden 
Located inside (and outside) Washburn University's White Concert Hall, the Rita Blitt Art Gallery and Sculpture Garden features a collection works gifted by invited world-renowned, award-winning artist Rita Blitt. Blitt's pieces (inspired by varied art forms like dance, music and poetry) create a meaningful link between the performing and visual arts.  
In addition to this gallery and the Mulvane Art Museum, more than 20 sculptures and art installations are available to view throughout Washburn University's campus.  
Alice C. Sabatini Gallery at the Topeka & Shawnee County Public Library
From Topeka's earliest days, the library has provided a free artistic and cultural experience for the community. People of all ages find wonder and delight at the library's Alice C. Sabatini Gallery. For some, it is their first formal encounter with art. This gallery connects individuals to culture, art and artists - both modern and classic through the photographer's lens, the painter's brush, and the sculptor's craft. The gallery is renowned for two national art competitions and its annual art exhibit for children. 
Galleries 
There are too many fabulous galleries in Topeka to list in one short section, so here's a sampling of what the Capital City has to offer. At SouthWind Art Gallery, see the finest in contemporary paintings, photography and sculpture by artists with roots in Kansas and the Midwest. Prairie Glass Studio utilizes fused glass to make various forms of art and decorative pieces. This studio also offers classes, camps and birthday party options. Two Wolves Studio & Artist Den is a gallery and studio, there you will find a place to show art, perform art and have art classes and sessions. While visiting the NOTO Arts & Entertainment District, be sure to visit The Morris Gallery located inside the NOTO Arts Center to see the latest featured exhibit.  
 Truckhenge 
An eclectic combination of farm, recycled art and nature sanctuary. Truckhenge features antique trucks jutting out of the ground, as well as various forms of upcycled art works. This outdoor art gallery is located on a family farm, so be sure to book your appointment ahead of time at facebook.com/Truckhenge.