"Openness may not completely disarm prejudice, but it's a good place to start."- Jason Collins, first openly gay athlete in U.S. pro sports.
Pride Month may fall in June, but in Topeka there are ways to celebrate LGBTQ+ Pride all year long. Because the road to equality is paved one brick at a time, we encourage one and all to check out these ways to support PRIDE in the Capital City. 
ALSO READ: Visit Black Topeka: History, Heritage and Locally-Owned Businesses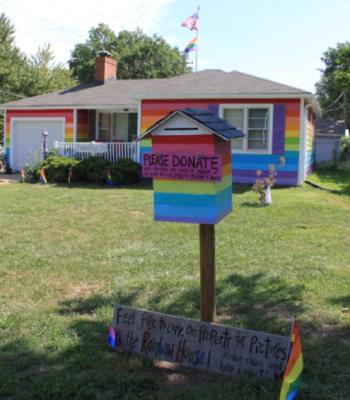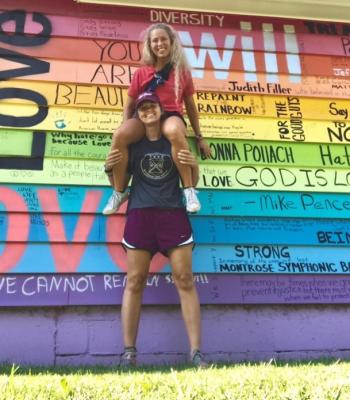 Equality House
Perhaps one of Topeka's best-known monuments of Pride, the Equality House is a loud and proud icon the the fight of LGBT+ rights. Purchased and manged by the nonprofit Planting Peace, the Equality house also stands as a direct opposition to groups, such as the Westboro Baptist Church (located across the street), who are known for persecuting the LGBTQ+ community. This Topeka landmark has also become a selfie hotspot, so feel free to stop by and take a pic, make a donation and leave an encouraging message. 
Learn more about the Equality House >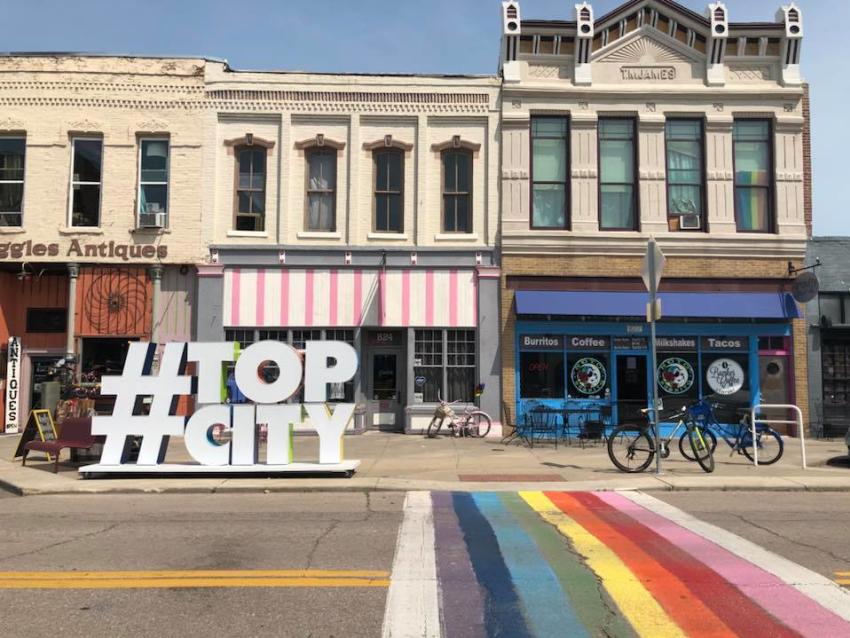 NOTO Rainbow Bridge
Where art and activism collide, the North Topeka (NOTO) Arts and Entertainment District is place to find thought-provoking pieces of public art and significant messages that ring true in the community, and the Rainbow Bridge is no exception. A symbol of PRIDE and equality, the Bridge is another photo-op fav. It is also the lead-up to Pinkadilly, a locally owned boutique that carries LGBTQ+ Pride gifts and collectibles. 
Pinkadilly
Located in the heart of Topeka's NOTO Arts District, Pinkadilly is a hip little boutique that offers its customers a unique selection of gifts, clothing, jewelry, home accessories and other novelties. This retailer offers a variety of Pride merchandise and is an outspoken proponent in the community for LGBTQ+ rights and diversity, equity and inclusion. 
Studio 62
While in NOTO, be sure to visit an eclectic little art bar and entertainment venue by the name of Studio 62. Owned by wife and wife duo Chelsea and Jacques Smith, this arty establishment offers up the couple's combined love for art and mixology through both a variety of art classes and delicious libations. In addition to art events, Studio 62 has been known to host regular drag shows featuring a wide variety of national and regional artists.
Check out Studio 62's event page >
Another great way to support the local LGBTQ+ community is to like and join local pride groups such as Topeka Pride and LGBTQ pride - Topeka. While you're here be sure to delve more into Topeka Pride. 
This blog is dedicated to the memory of Phoenix Nesmith, one of Topeka's tireless LGBTQ+ advocates. May we all find the courage to fight for what we believe in as much as they did.