Take a two-day tour to discover Topeka's unique part in African American History, as well as its local black heritage and black-owned small businesses. 
Whether it be its ties to the underground railroad or end of segregation of in the U.S. school system, Topeka has time and time again found itself at the crossroad of freedom. In addition to its historical significance in the fight for equality in this country, the Capital City also has preserved its African American heritage, telling a community story of adversity and resilience. 
We've put together a guide to make it easy to find where to visit, where to eat and where to go in Topeka to support Black entrepreneurs, organizations and artists in the Capital City. 
Day-1
Morning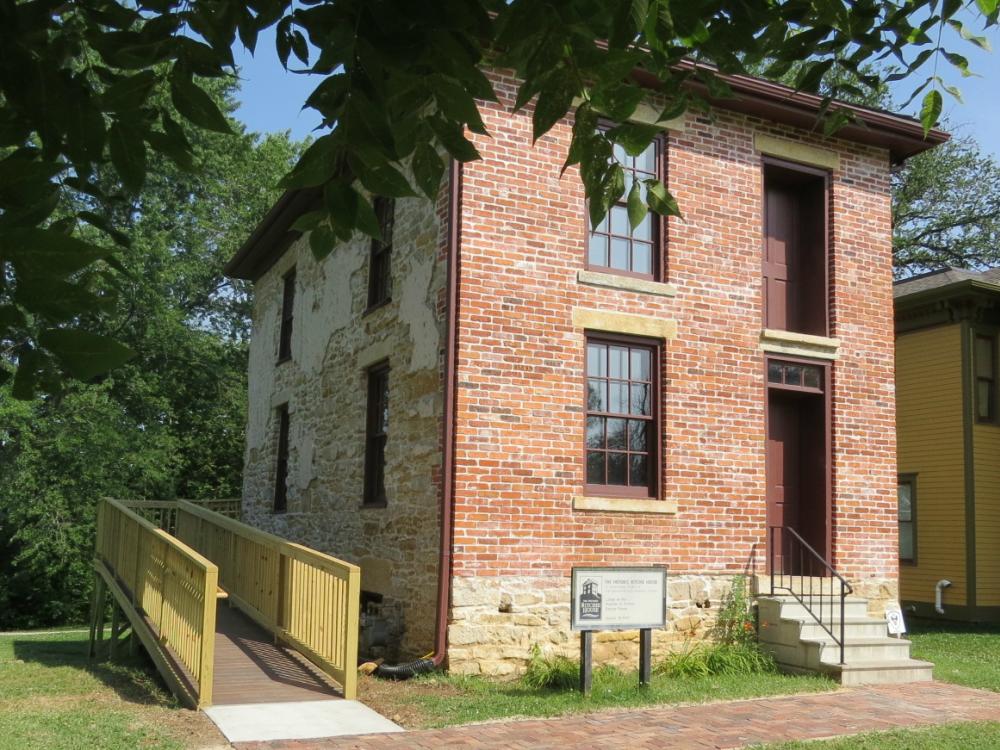 Start your day off with what many believe to be the oldest house in Topeka. Built by abolitionists John and Mary Ritchie, the Historic Ritchie House was a station along the Underground Railroad in the 1850s and 60s. 
Learn more about Topeka's Crossroads to Freedom >

Uncover a history of courage and determination
The Brown V. Board National Historic Site, once the all black Monroe Elementary School, is a museum, education center and time capsule all wrapped into one. 
The story of Brown v. Board of Education, which ended legal segregation in public schools, is one of hope and resounding resolve. When the people agreed to be plaintiffs in the case, they never knew they would change history. Gain an understanding and appreciation of the role this 1954 Supreme Court decision played in the Civil Rights Movement.
Feel free to independently tour the multiple galleries, explore a temporary exhibit, or go on a historic Monroe School building tour. This historic site is operated by the National Park Service and is open daily from 9 a.m.-5 p.m. and admission is free. (Please note that this site is temporarily closed due to COVID, please check with the National Park Service Facebook page for updates)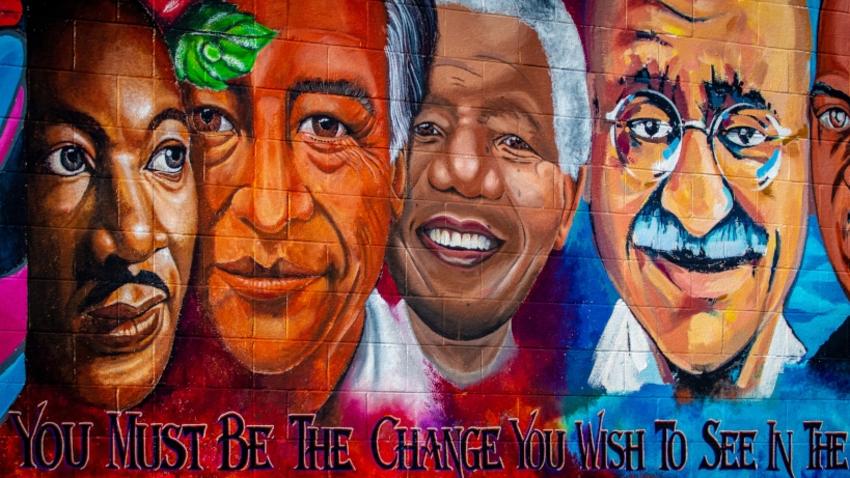 Located across the street from the Brown V. Board National Historic Site is the brain child of Kansas City-based artist Michael Toombs and came to life through the combined efforts of local artists and volunteers with ArtsConnect Topeka. Brown V. Board Mural conveys themes of diversity, equality, inclusion and justice. And if you look closely you'll see famous quotes, notable civic activists and impactful messages that reflect diversity and inclusion. 
Discover the impactful message of the Brown V. Board Mural >
Learn about Topeka's African American Murals >
Afternoon
Lunch
Refuel with a local staple. Nanny's Soul Food is comfort food at its best. Where else in town can you get fried candy bars, salmon croquettes, catfish strips and banana pudding all in one place?
Discover Topeka's restaurant scene >
Learn about Topeka's Black Heritage
Take the rest of the day to explore the places a these significant historical sites.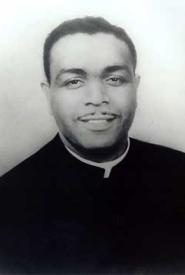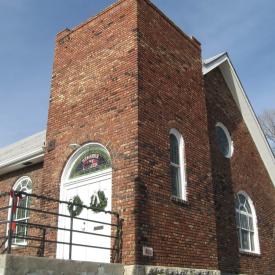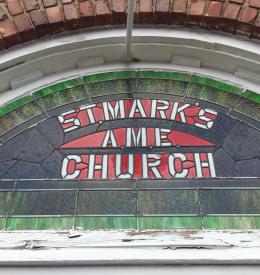 St. Mark's African Methodist Episcopal Church
801 NW Harrison Street
St. Mark's African Methodist Episcopal Church, located in the Historic North Topeka, Kansas was established in the year 1880.  The origin of St. Mark's is rooted in two remarkable events recorded in the annals of African American history:  1) the establishment of the African Methodist Episcopal Church, the oldest Black organized, incorporated, religious denomination; and 2) the Exodus of the former slaves from the South to Kansas between 1877 and 1880, often called the "Great Exodus."   Many Black emigrants were particularly attracted to Kansas due to its history as a free state and the land of abolitionist. Learn more about St. Mark's >
Mamie Williams House
1503 SE Quincy St
At 1503 SE Quincy Street sits the house of distinguished African-American educator and lifelong Topeka resident Mamie Williams. Williams received her education while growing up in Topeka. She graduated from Topeka High School at the age of 16 and and was one of three African-American girls who graduated that year. Williams graduated with honors in mathematics and the German language from Washburn University in 1915 and was the only African-American student to graduate that year. Learn more about Mamie Williams >

Old Federal Courthouse & U.S. Post Office
424 S. Kansas Ave.
The grand limestone building at 424 S. Kansas Ave. tells stories from Topeka's founding fathers, through Prohibition, a shooting rampage and the hearings of a notorious criminal, to the end of racial segregation. Brown V. Board of Education of Topeka, which later would become synonymous with desegregation, was argued in the 3rd floor courtroom of the Federal Courthouse. Learn more >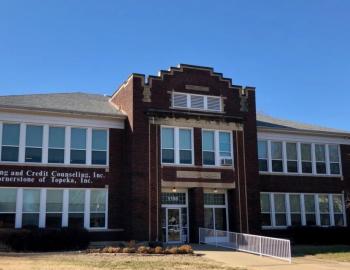 Buchanan School
Built in 1885, Buchanan Elementary was a cornerstone of the Topeka's Tennessee Town Community, an African American community chiefly made up former slaves who had migrated from the south. The Reverend Dr. Charles Sheldon opened Topeka's first free kindergarten in 1893 for the Tennessee Town neighborhood children. In 1910, the kindergarten moved to Buchanan Elementary School. Ten years later the school board enlarged and remodeled the school. By the time of the Brown v Board of Education lawsuit in the 1950's, Buchanan Elementary School was one of four elementary schools for African-American students in Topeka.
Learn more about Buchanan School >
Day 2
Morning
Breakfast, lunch or dinner, it makes no difference - G's Cheesecakes and More has you covered. Their breakfast menu include biscuits and gravy and a variety of omelettes. Looking to stop by for dinner or lunch? Their variety of open-faced sandwiches can't be beat. Our favorite is their BBQ pulled pork sandwich with mash potatoes and gravy. And if you find yourself with a sugar craving, you've found the right place. G's cheesecakes are made fresh everyday in a variety of flavors, including German chocolate, white chocolate macadamia, pumpkin, red velvet and plain. 
Topeka's black businesses 
Finish out your morning and begin the afternoon by shopping Topeka black businesses! Here are a few businesses you may visit for retail, apparel or gifts either in person or online. 
Above All Books & Gifts  |  Owls Nest Joyland Booth #75 Eagle Avenue  |  Anna Lues Customs  |  Benob's Market  |  CleanafSoap  |  Fragrance World  |  Glitzy and Glamorous Jewelry  |  Reliant Apparel  |  Sagnom Fashion  |  Sounds and Gear  |  Trend E Fashions Boutique 
Afternoon
Lunch/Dinner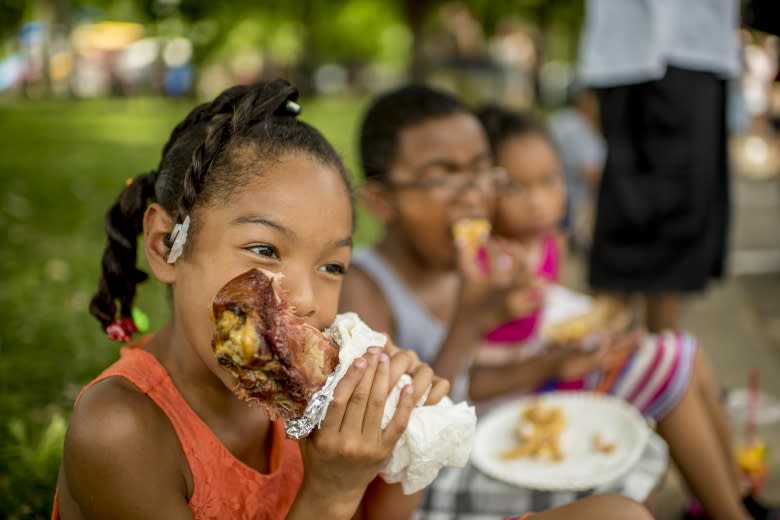 Indulge in some food on the go! 
Whether you want to pick up for a picnic or just grab and go, Topeka as an excellent selection of black-owned food stands, food trucks and eateries that provide food on the fly. 
Soul Fire Food Co.
Food Truck & Catering
Enjoy soul inspired comfort food. Known for their delectable smoked means, Soul Fire prides itself in be able to share long-kept family recipes through fresh ingredients and locally butchered meats. They might just be the only eatery that are likely to serve ribs, tibs and turkey legs at one time! 
Their menu changes daily, so be sure to check out the Soul Fire Food Co. Facebook page for updates, locations and more!
Uncle Tae's Kitchen
Food Stand & Plates To Go
Indulge in a new kind of meal prep! Uncle Tae's Kitchen provides different plated specials every day of operation. A crowd favorite is their Seafood Sundays, featuring crab clusters, shrimp, sausage, corn and potatoes seasoned to perfection. 
Enjoy homestyle comfort food with the whole family or have it all to yourself. 
The menu for the day is posted the night before on Uncle Tae's Facebook page. Be sure to drop a DM to place your order. 

Did someone say 'Dessert'?
These black Topeka businesses will help you satisfy your sweet tooth and then some!
Sweet & Sassy Homemade Pies and More
For even more ideas to plan your next visit to Topeka, check out our Things To Do page!