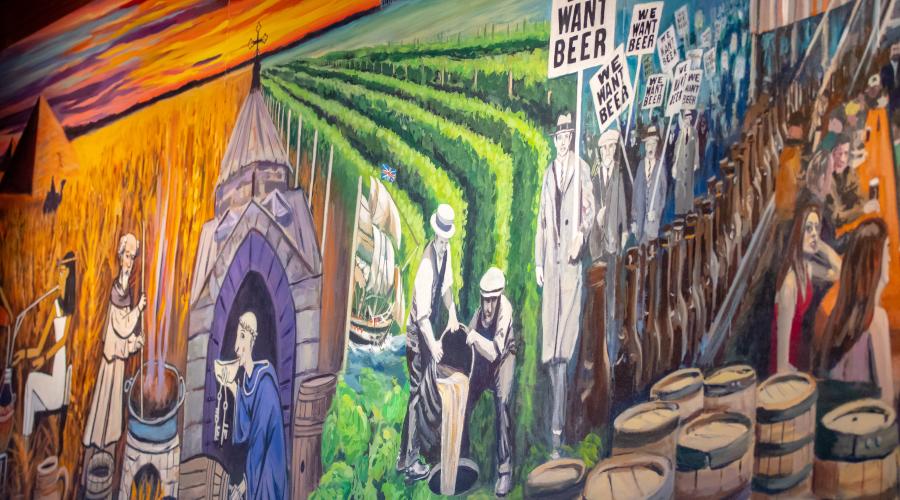 Have a taste for craft beer? With five local breweries, Topeka will help you wet your whistle and then some! Ale, Lager, Suds, whatever you call the glorious amber brew, beer is the drink of choice for those looking to unwind and have a good time.
Check out what's brewing in Top City! 
Register for Tap That Topeka - the largest beer fest in the Midwest!
The Blind Tiger Restaurant & Brewery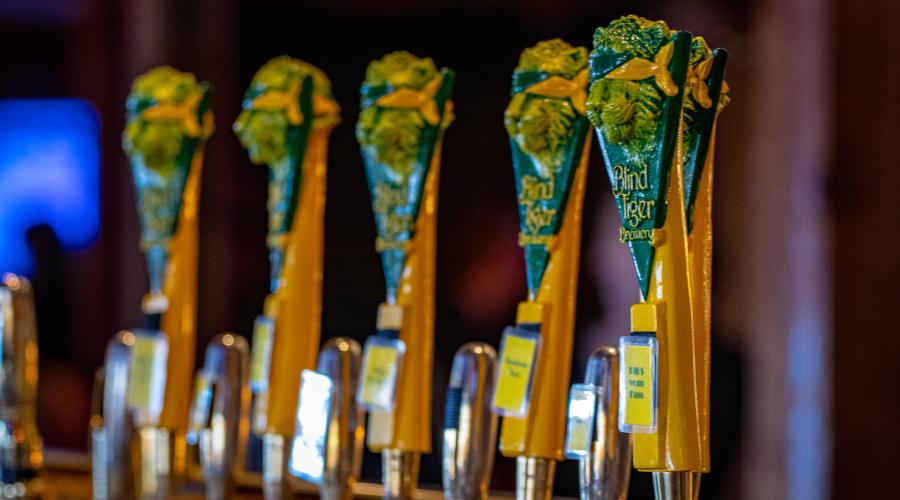 Opened in 1995, The Blind Tiger is considered the grand-daddy of Topeka craft breweries. The restaurant and brewery's most popular beers or flagship beers include Raw Wheat, Country Seat Wheat, Raspberry Wheat, Holy Grail Pale Ale, Tiger Paw Porter and Tiger Bite IPA. The Blind Tiger has won numerous awards at national and international brewing competition. Most notably, it was named Champion Brewery and Brewmaster in the World Beer Cup 2014 Large Brewpub Division. Recently the Blind Tiger took home the Bronze in the 2018 Great American Beer Festival for its Blind Tiger Bock. 
What They Have Brewing
The Blind Tiger's Brewing Team possesses over 250 recipes, so apart from your favorites the daily selection is always kept fresh. The business prides itself on its various food options; one may choose anything from steak, pasta, seafood to barbeque. The establishment offers a great deal of space to accommodate any party. Choose from seating on 8 different levels, including an outdoor deck.
Happy Basset Brewing Company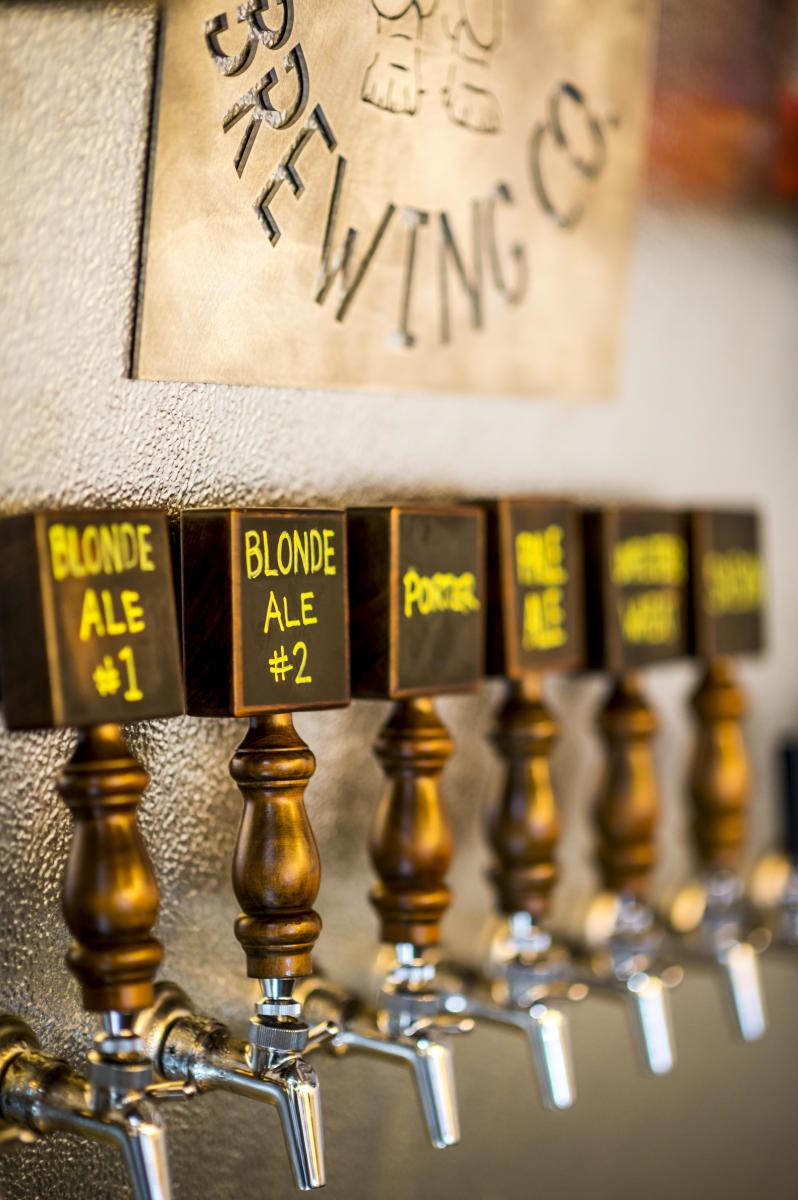 Eric Craver always took pride in crafting his own brew. He took a break to attend college at Washburn University and then dedicated five years to apprenticeship school for the Plumbers and Pipefitters. It was during his last years at apprenticeship school that Craver began working with a few local breweries, reawakening his interest in brewing. Soon after, Craver built his own home brew system completely out of stainless steel. 
The new brew system Craver built allowed him to brew beer with all grain rather than syrups. As he honed his craft, Craver pursued the idea of opening his own brewery. With the help of his wife, a food scientist, and a little capital backing from his dad, Craver started building his brewery in December of 2015.  Happy Basset Brewing Company finally opened its doors for the first time at the end of July 2016. 
Did we mention that Happy Basset is dog friendly? The brewery even offers treats for your four legged friends to enjoy while you enjoy a treat of your own.
What They Have Brewing
Happy Basset Brewing Company offers a full line of brews including Shandy, Stout, Porter, Lager, Beer and Ale. Some of the brewery's signature flavors include Milk Stout, Irish Red, Raspberry Wheat, Hoppy Basset, Scotch Ale, and Bourbon Stout. Happy Basset Brewing Company continuously strives to maintain the utmost quality of beer, so the public is invited to come in and sample any time during business hours.
Norsemen Brewing Company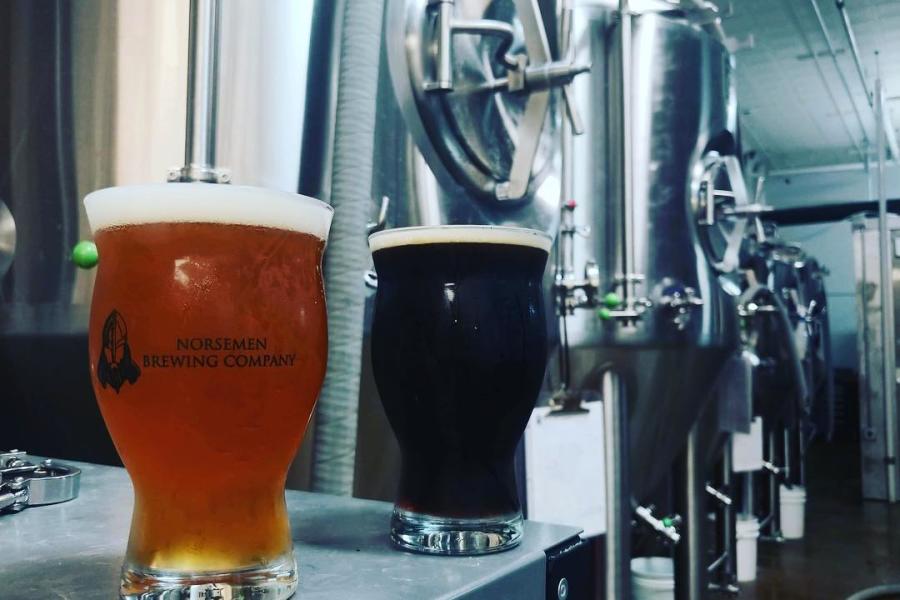 For years, couples Emily and Jared Rudy and Adam and Melissa Rosdahl spent their free time concocting beer recipes. As they mingled and met with, brewing professionals, local brewers' guilds and craft brewer consumers to cultivate their knowledge and perfect their technique, the group found they wanted to create an establishment of their own. 
The Norsemen Brewing Company subsequently opened in October 2016. This name was chosen both for its alignment with North Topeka as well as its connection to Northern Hills Junior High (now closed) and its mascot: the Norsemen. Named Small Business of the Year and "Best of Topeka," Norsemen continues to outdo itself. 
What They Have Brewing
Norsemen Brewing Company serves a variety of hardy, full body beers - perfect for your inner norseman. Year-round staples include Raiding the Highlands Scottish Ale, Shield Maiden Wheat with Rye and Odin's One-EyePA. The establishment offers food from KB's Smokehouse. Patrons can also bring outside food into the taproom. 
Iron Rail Brewing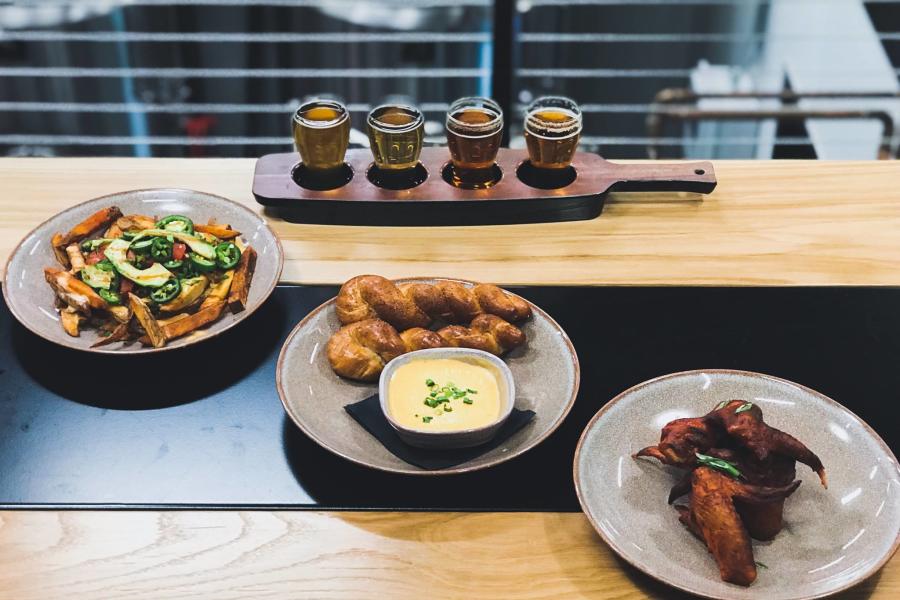 General Manager and native Topekan Mike Babb lends his 10 years of culinary expertise to Brewmaster Don King's knowhow in all things craft beer to deliver a foodie and craft brewing experience like no other. Whether you're after lunch, dinner or drinks, Iron Rail Brewing has a unique homestyle menu, which includes Babb's famous BBQ, with a fully stocked bar ready to fulfill your cravings.
Open since November 19, 2018, Topekans and visitors alike are now able to enjoy both a quality dining experience and local craft beer brewed right on Kansas Avenue (705 South Kansas Avenue to be exact).
What They Have Brewing
Iron Rail's brews, as well as aesthetic, is dedicated to Topeka's rich rail road heritage. Some of their signature beers include Engine Forty Nine Saison, Great Overland Station Kolsch, Iron Rail Pale Ale and Three Sunken Engines IPA. 
Barrister's Brewing Inc.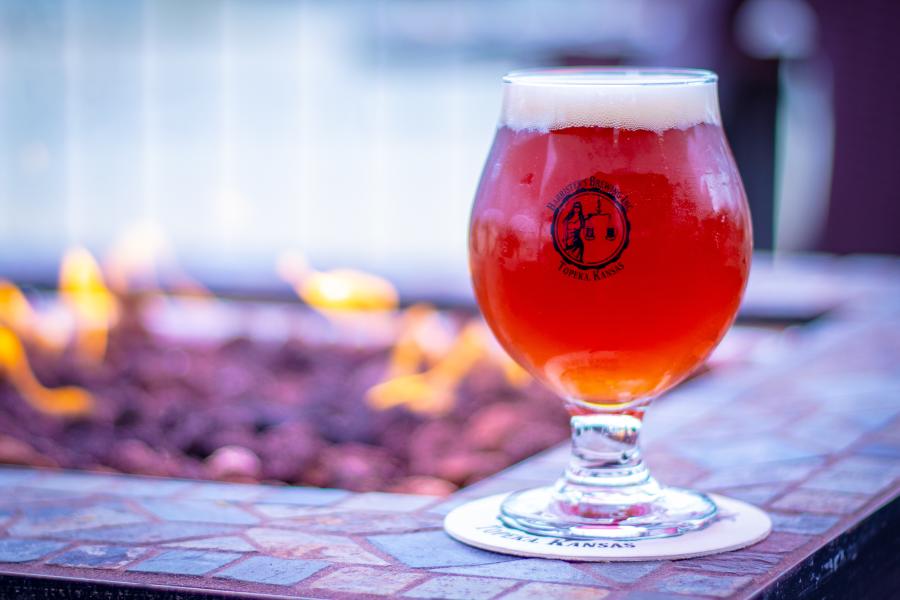 Located in Barrington Village shopping center, Barrister's Brewing Inc. is a trim brewery with West Coast feel - the perfect place to call your local hangout.  This nano brewery offers a relaxed atmosphere filled with live music, games and (most importantly) incredible craft brew. Owner and Head Brewer Elizabeth "Betsy" Baker, of the Law Office of Elizabeth A. Baker, carried her passion for craft brewing over to a business in September 2018. She and her fellow owners are eager to add their own flavor to Topeka's burgeoning craft beer culture.
What They Have Brewing 
Legal jargon abounds at this brewery, especially on their menu. Patrons can enjoy the DUi-PA, the Constitutional Cream Ale, the Blackberry Kavannaugh-ty Kolch and Ipso Facto v. Citra. Barrister's crafts the experience around its customers and encourage them to give feedback so that they can work to improve the recipes. Their motto is "You Be The Judge." 
 Looking for a new date spot? Grab a drink and cuddle up with your special someone on Barrister's cozy back patio. 
In addition to being notable breweries, all five breweries are members of the Greater Topeka Hall of Foamers, a homebrew club that is dedicated to teaching brewing to anyone who is interested.
For more information on Topeka's dining and drinking scene, see our 13 Top Topeka Restaurants!